While Nicaraguan government agents and police search desperately for her throughout the country, a 70-year-old nurse from the United States is spending her days "just being quiet and praying."
Dorothy Granada went into hiding in the early hours of December 8, shortly before 15 soldiers armed with machine guns surrounded her house in Mulukuku, a remote jungle village about 100 miles north-east of Nicaragua's capital, Managua. Since then she has remained in hiding, provoking the anger of the government while receiving support from church groups and human rights organizations around the world.
Granada arrived in war-torn Mulukuku in 1990 and opened a clinic to serve the area's 30, 000 residents. An Episcopalian, she and her clinic are supported by a network of Protestant churches in the United States.
On November 14, Nicaragua's President Arnoldo Aleman announced that the government would investigate the clinic, which is part of a women's co-operative. Aleman sent ministry of health investigators to Mulukuku, where they seized patients' records and ordered the partial closure of the clinic. He claimed that Granada performed abortions, which are illegal in this country, and provided political support to the opposition Sandinista National Liberation Front, which, after a revolution in 1979, held power in Nicaragua until 1990.
Four days after troops failed to arrest her on December 8 (Granada had been warned of the troops' arrival in the village), interior minister Jose Marenco ordered her deportation. The clinic was closed down, and several government agencies began charging Granada with crimes ranging from providing assistance to armed rebels to using illegally-cut wood in the co-operative's carpentry workshop.
Granada is receiving vocal support here and abroad. A Managua judge ruled that the government had denied her an opportunity to defend herself against the charges. The Nicaraguan National Assembly's human rights commission has begun hearings on her treatment by the government.
A legal defense fund has been set up by St. Boniface Episcopal Church in Sarasota, Florida, in the U.S.
Several U.S. Congress members have drafted a letter to Aleman demanding he respect Granada and her work.
The U.S. Embassy here has offered its support and Amnesty International has issued an international alert about Granada.
In an interview with ENI, Granada said that she was "embarrassed" by the attention that she had received in the past month. "One day I'm just doing my work, taking care of my patients, scrubbing the clinic, counting pills, and the next day I'm in hiding. It's terrible," said Granada, who requested that her whereabouts not be revealed.
The elderly fugitive admitted she had been depressed and ill for days after eluding her captors, but said she now felt "better" and was "very clear about what the issues are and what I have to do."
Granada vehemently denied the accusations against her.
"They accuse me of political proselytism, but what I do is educate the women about their rights, their human and civic rights, their rights as women. I talk to patients about their right to health under the Nicaraguan constitution. I urge them to use this right and support people that are concerned for the health of the poor. I never tell them to support a particular party," Granada told ENI. "We're trying to provide integral health care, so you can't just hand out pills. Rights are an essential part of health."
Granada also rejected Aleman's accusation that she had treated only Sandinista patients.
"All the people come to our clinic. I've treated many former Contras [US-backed guerrillas opposed to the Sandinistas who ruled Nicaragua from 1979 to 1990]. I saved the life of one Contra chieftain who then went back to the mountains to continue doing horrible things," she said. "We've treated people with total impartiality in all our programs. If we build 100 houses or dig 100 latrines, at least half of those go to former Contra families. The only way we can bring peace and reconciliation to the countryside is to be totally non-partisan in providing services."
She also denied the charge that abortions were performed at the clinic. "This is a vicious and totally untrue accusation," said Granada. "It would be the kiss of death in a Catholic country like this. It's illegal. We have absolutely never performed an abortion."
Granada told of a 15-year-old girl who had been gang-raped and came to the clinic seeking an abortion. "We begged her not to look for an abortion because it's illegal and people who practice abortions are untrained and work in unsanitary conditions," Granada said, adding that they had aided the girl with literacy training and by helping her to set up a small business after she had given birth.
"She's an example of how we deal with women who ask for abortions. We absolutely do not do them," Granada said.
Granada admitted that she had given food and medical care to members of a dissident insurgent group after they disarmed in 1997. She said she did so after the Red Cross requested her assistance.
Aleman's attacks against her were politically motivated, she said, adding that the government was "trying to destroy anything that smells of the Sandinistas because it wants to stay in power."
Granada claimed that going into hiding had been a learning experience. "What I'm experiencing now is the cost of standing on the side of the poor against people who really despise the poor," she said. "It's a lesson for me in solidarity. This is what the people suffer. And worse, they're tortured and killed. I hope that doesn't happen to me. I don't want to be a martyr. I just want to go back to work. But I am learning something as a Christian. Look what they did to Jesus. Why do I think I should get off easy?"
Related Elsewhere
Read other media coverage in the Associated Press's "U.S. Nurse Denies Treating Rebels" or The Boston Globe's "U.S. nurse fights Nicaragua expulsion."
Previous Christianity Today stories about Nicaragua include:
Sowing Seed, Growing Churches | Central American farmers gather more than one harvest. (July 27, 2000)
Evangelicals Reject Religious Statues | (June 19, 1999)
Evangelicals Press Political Leader to Focus on Poverty Issues | (Jan. 11, 1999)
Relief Hindered by Devastation | (Dec. 7, 1998)
Fighting for Fairness | Does religion in schools favor Catholics?(Oct. 5, 1998)
Catholic Influence Questioned in Nicaraguan Schools | (Apr. 28, 1997)
New Evangelical Party Gains Political Power | (March 3, 1997)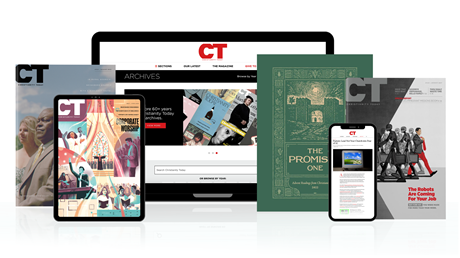 Subscribe to Christianity Today and get access to this article plus 65+ years of archives.
Home delivery of CT magazine
Complete access to articles on ChristianityToday.com
Over 120 years of magazine archives plus full access to all of CT's online archives
Subscribe Now
Missionary Nurse Hiding in Nicaragua
Missionary Nurse Hiding in Nicaragua