Disappointed that Beijing was selected to host the 2008 Olympic Games, international human rights groups called on the International Olympics Committee (IOC) and others to press China to improve its human rights record before and during the Games.
Among those criticizing the choice of the IOC was the United States Commission on International Religious Freedom. In a statement, the commission said the decision "sends a message to the leaders of China that their appalling and worsening record on religious freedom … does not matter to the rest of the world."
The commission was created by the International Religious Freedom Act of 1998 to give independent recommendations to the executive branch and the Congress.
On May 1, the commission urged the Bush administration to use its influence to prevent China from being selected as a site for the Summer Games until sustained religious freedom and human rights improvements have been demonstrated. But some regular critics of China's human rights record, including religious leaders and Chinese dissidents, contend that opening the door to trade and other contact with the world's most populous nation will allow democratic values to flower.
Bernardo Cervellera, director of the Vatican missionary news agency Fides, said in a signed editorial on Thursday that failure to award the Olympic Games to China because of its human rights record would be hypocritical and unproductive.
"Punishment for violating human rights would seem to apply only to China," wrote the priest, who is a member of the Pontifical Institute for Foreign Missions. "The Sydney Olympics were awarded to a country guilty of eliminating millions of Aborigines. Not to mention the bribes Australians paid to win the award. The same — ...
1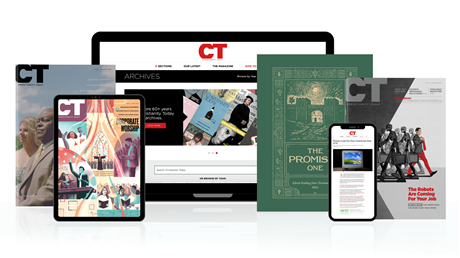 Find hope and historical insight. For a limited time, explore 60+ years of CT archives for free!
Daily devotions from Timothy Dalrymple during this pandemic.
Hundreds of theology and spiritual formation classics from Philip Yancey, Elisabeth Elliot, John Stott, and more.
Home delivery of new issues in print with access to all past issues online.
Join now and get print issues access to archive PDFs.
Human Rights Groups Criticize Beijing as Choice for 2008 Olympics
Human Rights Groups Criticize Beijing as Choice for 2008 Olympics