Was Weblog too hasty?
Last week, Weblog noted changes in H.R. 7, also known as the Charitable Choice Act of 2001 and the Faith-Based and Community Initiatives bill. "It seems to Weblog that in large measure, the heart has been ripped out of President Bush's faith-based initiative," Weblog wrote. But since then, several e-mails and phone calls have come in from people connected to the faith-based initiative saying the amendments to the bill were nothing earth-shattering. Weblog had worried about regulations requiring that any program receiving federal funds to distinguish its social services from its religious components, and to allow service recipients the opportunity to "opt out" of the religious components.
But as has been pointed out to Weblog, that plan was pretty much what John DiIulio, director of the White House Office of Faith-Based and Community Initiatives, told the National Association of Evangelicals: programs that regard evangelism as their central mission and method of changing lives would not be eligible for direct grants. For the record, Weblog did note the similarities between the bill and DiIulio's speech. But with every major news organization saying there were major changes to the bill and World's Marvin Olasky decrying the changes, Weblog apparently got caught up in the hype. On a second look, there really aren't that many differences between the proposed House legislation and what DiIulio has been preaching for the last several months. Weblog is happy to eat a little crow and to remind readers of CT's recent editorial, which said, "We have confidence that the White House Office for Faith-Based and Community Initiatives will come up with a system that will neither co-opt nor excessively limit churches." We still have that confidence.
Meanwhile, Bush is trying to win others' confidence in the bill. Between tossing a football around in Philadelphia and watching fireworks on the Fourth of July back at the White House, he preached charitable choice on the steps of Independence Hall. "Those who hold positions of power should not be wary or hostile toward faith-based charities, or other community groups which perform important and good works," the president said. "We should welcome their conviction and contribution in all its diversity. So today I call on the United States Congress to pass laws promoting and encouraging faith-based and community groups in their important public work, and to never discriminate against them."
More articles:
Life ethics:
Religion and politics:
Church and State:
Persecution:
Evangelism:
Denominational life:
Church life:
Church and health:
Homosexuality:
Crime:
Holy Land:
Popular culture:
Other stories of interest:
Related Elsewhere
See our past Weblog updates:
July 5 | 3 | 2

June 29 | 28 | 27 | 26 | 25

June 22 | 20 | 19 | 18

June 15 | 14 | 13 | 12 | 11

June 8 | 7 | 6 | 5 | 4

June 1 | May 31 | 30

May 18 | 17 | 16 | 15 | 14

May 11 | 10 | 9 | 8 | 7

May 4 | 3 | 2 | 1 | April 30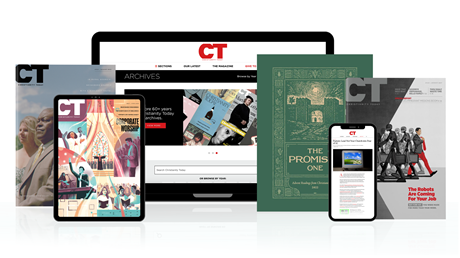 Subscribe to Christianity Today and get access to this article plus 65+ years of archives.
Home delivery of CT magazine
Complete access to articles on ChristianityToday.com
Over 120 years of magazine archives plus full access to all of CT's online archives
Subscribe Now
"As Bush Stumps for Charitable Choice, a Reconsideration"
"As Bush Stumps for Charitable Choice, a Reconsideration"