Bigger, faster than Jabez
The Book of Hope, a 64-page evangelistic tool and promotion for the New Living Translation Bible The Book, was one of Amazon.com's biggest sellers early this month, hitting the #11 spot. Nationwide revival? Massive evangelistic outreach? CBA fever? Nope. Free shipping. "In what could easily turn into a Harvard Business School case study, The Book of Hope was the inadvertent beneficiary of an Amazon.com sales promotion—an offer of free shipping to any customer who bought two or more items (books, CDs, videos and DVDs) in any combination from the Internet store," explains the Chicago Tribune. In other words, buying the new Star Wars DVD would cost you $22.95 plus $2.49 in shipping charges, but throwing the 49-centBook of Hope into your shopping basket saved you two bucks. Once word got out, the book started selling like hotcakes. The Tribune notes that it had already been selling well—nearly 9.3 million copies since November 1998—and that there were cheaper books that readers could have picked up instead. Hmmm. Maybe there is something spiritual at work here.
The ultimate religion-and-politics story
Everyone is getting into Florida politics these days: former U.S. attorney general Janet Reno has apparently jumped into a crowded race for governor, for example. But the really big name may be in the state attorney general race, if a headline in today's Orlando Sentinel is correct. It isn't, but it's fun: "Christ raises money for attorney general race." That's actually supposed to be Crist, as in state education commissioner Charlie Crist.
Faith-based initiative rolls on—and so does controversy
A key part of Bush's faith-based initiative—a bill allowing those who don't itemize their taxes to deduct charitable contributions—passed the House Ways and Means Committee yesterday. But the action was largely overlooked as Washington continued to debate the reported deal between the Salvation Army and the White House. (The deal, you'll remember, was that the White House would create regulations protecting churches and faith-based organizations that receive federal funds from having to hire workers who disagree with their religious teachings. With such assurances, the Salvation Army would mobilize to promote the faith-based initiative.) "If this allegation is true, it is an inappropriate use of taxpayer funds at best and an illegal bribe at worst," railed Rep. John Conyers Jr. (D-Mich.), the ranking member of the House Judiciary Committee. A front-page article in today's Washington Post details more of the deal, including the heavy involvement of Don Eberly, deputy director of the White House Office of Faith-Based and Community Initiatives, and the actual involvement of senior adviser Karl Rove. But this is all tempest-in-a-teapot stuff. The real story is how federally funded faith-based organizations are reacting to the news that the feds won't support them if local governments want a say in who they hire. Weblog hasn't seen much of that story yet.
Related Elsewhere
See our past Weblog updates:
July 11 | 10 | 9

July 6 | 5 | 3 | 2

June 29 | 28 | 27 | 26 | 25

June 22 | 20 | 19 | 18

June 15 | 14 | 13 | 12 | 11

June 8 | 7 | 6 | 5 | 4

June 1 | May 31 | 30

May 18 | 17 | 16 | 15 | 14

May 11 | 10 | 9 | 8 | 7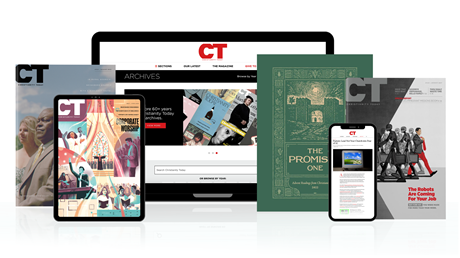 Subscribe to Christianity Today and get access to this article plus 65+ years of archives.
Home delivery of CT magazine
Complete access to articles on ChristianityToday.com
Over 120 years of magazine archives plus full access to all of CT's online archives
Subscribe Now
"First Left Behind, Then Jabez, Now The Book of Hope"
"First Left Behind, Then Jabez, Now The Book of Hope"