Mark Louviere, a physician in Waterloo, Iowa, is not likely to forget the events of November 29, 1994. He was on call when the emergency room staff of Allen Memorial Hospital paged him. When Louviere arrived at the ER, he immediately examined a woman who had a racing pulse. Her body was in shock with dangerously low blood pressure. But it was her massive loss of blood that received the ER team's urgent attention. The woman was severely hemorrhaging from what appeared to be either a botched surgical abortion or a miscarriage.
It was neither. The patient's husband quickly informed Louviere that she was part of a clinical trial of RU-486, the French abortion pill, through Planned Parenthood in Des Moines. The woman had lost over half of her blood, and Louviere immediately took her into surgery for treatment. After two days of recovery and the transfusion of four units of blood, the woman went home, shaken, but with no long-term complications.
Such rare but harrowing cases may decide the final fate of RU-486, which the U.S. Food and Drug Administration (FDA) approved last fall as "safe and effective." While the sole American distributor, Danco Laboratories, reports heavy initial demand, abortion-pill critics seek to impose distribution restrictions that the FDA examined but declined to adopt. Ultimately, they hope that the new administration of President Bush, which is sympathetic to prolife concerns, will halt the drug's use over safety concerns.
"Regardless of whether you're prochoice or prolife, there are some significant public-health concerns related to the approval and use of this," says W. David Hager, M.D., director of the Women's Care Center of Lexington, Kentucky, and a professor in the Department of Obstetrics and Gynecology at the University of Kentucky.
On the Fast Track
After years of opposition from prolife groups, the FDA last September approved RU-486 for ending pregnancies with gestations of no more than 49 days. In the United States, RU-486 is now called Mifepristone or Mifeprex (its trade name). RU-486 was approved for use in France—where it was developed and manufactured—in 1988, in the United Kingdom in 1991, and in Sweden in 1992. More than 600,000 women have used it worldwide.
In May 1994, while secretary of the U.S. Department of Health and Human Services, Donna Shalala encouraged Roussel-Uclaf, the French firm that had developed Mifepristone, to donate the U.S. rights to the Population Council. Clinical trials of 859 American women, including the woman in Iowa, occurred in 1994 and 1995.
The Population Council, a New York-based nonprofit organization focusing on reproductive and population issues, initially sought the FDA's imprimatur in March 1996. The agency granted conditional approval later that year. It wasn't until the waning days of the Clinton administration, however, that the FDA gave its official approval to Mifepristone under an "accelerated approval" process involving shorter studies than for most drugs. The accelerated approval process was designed to streamline the introduction of new drugs that fight life-threatening disease or illness. Not until RU-486 had it been used in connection with a normal condition. Accelerated approval includes careful follow-up studies and provisions to limit the drug's distribution.
Several snags delayed the approval process, including the Population Council's delays in submitting results of the clinical trials and difficulty in finding an overseas manufacturer for the abortion pill. (No American drugmaker was prepared to weather the prospects of prolife protests and boycotts.)
The Washington Post and other media outlets have identified the Shanghai Hua Lian Pharmaceutical Co. Ltd. as the manufacturer for the American market. (China is one of the world's best markets for the abortion pill.) But Hua Lian has had manufacturing problems. U.S. officials have found that the state-owned company was responsible for mislabeling other drugs it manufactured and for allowing potentially harmful impurities to contaminate one of its herbal products. To date, there have been no reports that its Mifepristone has been contaminated or mislabeled.
Legal Protection Limited
Some critics charge that Mifepristone's accelerated approval leaves women less protected legally and medically. Drug research did not examine the pill's effects on women younger than 18 or older than 35, or on those who smoke. Hager says the accelerated approval status "limits, to some extent, any tort action if women are injured."
Catherine Weiss, director of the Reproductive Freedom Project for the American Civil Liberties Union (ACLU), disputes suggestions that the abortion pill is unsafe for women or that its FDA review was inadequate. "This drug was reviewed as thoroughly as or more thoroughly than any drug approved by the FDA," Weiss says. "Yes, there are risks, but there are risks with aspirin."
Mifepristone, marketed as "the early option pill," acts on a pregnant woman's body by blocking progesterone, a key female hormone also critical to a healthy pregnancy. But Mifepristone is actually part of a two-drug abortion regimen. Any woman seeking to use Mifepristone first visits a doctor's office or clinic, where she will receive counseling and a usage guide. While there, she takes 600 milligrams of the drug. She returns two days later and, if still pregnant, takes 400 micrograms of Misoprostol, a prostaglandin approved for the treatment of peptic ulcers that, according to the FDA, "causes the uterine muscles to contract and end the pregnancy." About two weeks later, the woman returns to see if her pregnancy has, in fact, been ended.
Last August, the drug company G. D. Searle, maker of Misoprostol (under the trade name Cytotec), released a letter reminding health-care providers that its drug "is not approved for the induction of labor or abortion." According to Mother Jones magazine, Misoprostol has been linked to 30 incidents of uterine rupture, including the deaths of eight unborn children, in the last three years.
Mifepristone does have a high success rate, but it is not foolproof. In the recent American clinical trials, an abortion was completed in 92.1 percent of the cases (compared to 95.5 percent in two French trials); and 7.9 percent of the women needed some kind of surgical intervention, including 1.2 percent who experienced heavy bleeding, 4.7 percent who had incomplete abortions, and 1 percent who continued their pregnancies (albeit with a higher probability of birth defects).
The FDA notes that "most women will experience some side effects," including cramping, nausea, vomiting, and diarrhea. Bleeding and spotting usually last between 9 and 16 days. Eight percent of women, however, will bleed for more than 30 days. Of the 1,800 women in the earlier French trials, two required blood transfusions. An estimated 1 percent will require surgery to stop bleeding. The regimen will not work for women whose pregnancies implant outside the uterus (about 2 percent of all pregnancies). The efficacy of Mifepristone drops sharply after 49 days, so pregnancy duration must be dated precisely.
Surgical abortion has risks, too, though they are relatively insignificant from a statistical standpoint. According to the National Right to Life Committee, about 200 women have died from the 38 million legal surgical abortions performed in America since Roe v. Wade in 1973. About 1.3 million surgical abortions occur annually in the United States.
Physician Louviere says the 1994 incident at Allen Memorial Hospital has not changed his view that abortion, though "reprehensible," should remain legal. Louviere says he has never performed an abortion. He says of FDA officials and Mifepristone, "If they can show that it's as safe as or safer than a surgical abortion—and I think they have—then they should keep it."
Access and Money
Abortion-pill supporters hail the advent of Mifepristone as part of their goal to mainstream abortion services into the general practice of medicine, thus blunting the ability of prolife protesters to stigmatize physicians who endorse elective abortion as an option for pregnant women. The ACLU's Weiss says that Mifepristone should make abortion available in the 86 percent of American counties that do not have an abortion specialist.
Danco Laboratories, the secretive private corporation that received an exclusive license for Mifepristone in 1995, is poised to become a major player in the abortion business. The September 5 Wall Street Journal, citing internal Danco documents, says the company expects to attain 29 percent of the U.S. abortion market and $34.2 million in annual sales by 2004. The Journal says that the charitable foundations of billionaires Warren Buffett, George Soros, and the late David Packard have given or loaned millions to Danco and the Population Council to launch Mifepristone into the market.
Heather O'Neill, Danco's director of public affairs, told Christianity Today that the company had not analyzed its sales figures and that she could not provide details. "In general," she says, "we have had a tremendous amount of interest and orders from health-care providers. … both current abortion providers as well as physicians in private practice."
Yet much of that momentum could be derailed if new legislation introduced by Sen. Tim Hutchinson (R-Ark.) and Rep. David Vitter (R-La.) is enacted. The companion bills, jointly named the RU-486 Patient Health and Safety Protection Act, seek to codify restrictions that the FDA considered but ultimately abandoned during the approval process.
The proposed standards would require that prescribing physicians be medically qualified to do abortions. Physicians would also need to be qualified to read sonograms. Finally, they would be required to receive training in the administration of Mifepristone and have admitting privileges at a nearby hospital. The FDA approved its less stringent standards even though stricter ones were in place during the clinical-trial period.
Abortion-rights supporters see the bills as simply a means to restrict women's access to abortion. One is Gloria Feldt, president of the Planned Parenthood Federation of America. "Enough is enough," Feldt said in a statement. "It's time to let the scientists, the healers, the professional health-care providers do their jobs, and let the legislators stick to theirs."
The ACLU's Weiss agreed: "Once a drug is approved as safe and effective, that's a decision for a woman and her doctor. None of us needs to decide that for the women of America, because they are perfectly able to decide for themselves."
Weiss defended the FDA's opening the administration of the drug to physicians who are not specialists in surgery or abortions, saying that they can refer women for abortions. But such a referral will be no easy matter if in fact more than three-quarters of American counties have no abortion specialist. "The problem is, these cases are often emergency cases," Rep. Vitter says.
Abortion opponents such as Vitter hope that this legislation not only will clamp down on this new mode of abortion, but also will help turn public opinion against abortion in general. "I think it's very important to position our arguments in the general abortion debate," Vitter says. "[The legislation] presents our side as reasonable and the other side as the true extremists."
But many physicians look askance at any legislative restrictions on their relationships with patients. "It's too intrusive," says Gene Rudd, an obstetrician-gynecologist in Bristol, Tennessee, and the associate executive director of the Christian Medical Association.
But another arena has opened with the arrival of Tommy Thompson, the former governor of Wisconsin and a strong prolife voice, as director of Health and Human Services. Thompson will have administrative oversight of the FDA. Though Thompson cannot arbitrarily remove Mifepristone from the marketplace, he said in his confirmation hearings in January, "If there are some problems, and somebody has indicated that there might be some safety concerns, [Mifepristone] should be reviewed, and that's what I will do."
Rudd believes that if pregnant women are carefully informed about Mifepristone and its physical and emotional consequences, many will avoid the abortion pill. As in a miscarriage, the physical pain, bleeding, and passage of fetal tissue that occur during the Mifepristone regimen will produce emotional trauma for many women, Rudd says.
He adds: "I think women are being sold a bill of goods that this is a highly desirable alternative."
Stan Guthrie is associate news editor of Christianity Today.
Related Elsewhere
See today's related article, "Bush's Prolife Strategy Questioned | White House chief of staff says abortion isn't on list of public policy priorities."
Danco Laboratories, a women's health pharmaceutical company, explains how Mifeprex (Mifepristone) works, retraces the history of its exclusive license to distribute the pill, and discusses seeing a health care provider regarding the pill.
The Mifeprex tablets' label is thirteen pages long on the Food and Drug Administration site.
ReligiousTolerance.org analyzes the abortion pill and examines each side's position. Also, the site has an outline of the stages of human development.
The National Right to Life Council looks at a wide range of RU-486 issues, including addressing lingering concerns, looking at unresolved issues and answering common questions.
The RU-486 Files is an anti-RU-486 site with an extensive collection of articles reaching back to 1991.
The Department of Health and Human Services has a 1996 press release detailing the donation by Roussel Uclaf of its Mifepristone patent rights.
In 1992, the FDA issued final regulations to accelerate the approval of new drugs for serious or life-threatening illnesses.
Time examined the fast track policy of the FDA in 1994.
The Des Moines Register published an article on Mark Louviere and RU-486 in 1995.
RU-486 access is a personal issue for many doctors, reported The Chicago Tribune.
The abortion pill is slow to find U.S. acceptance, The Detroit News reports.
Andrew Sullivan wrote in The New Republic that "RU-486 is indeed a sort of progress, if a kind fraught with moral danger."
For more newspaper and magazine articles on the abortion debate, see Yahoo's full coverage area.
Recent Christianity Today articles on RU-486 include:
Editorial: Bitter Pills | What does RU-486 change about abortion? (Dec. 11, 2000)

Activists Respond on RU-486 | Religious groups from opposite sides are criticizing and hailing the approval of the drug RU-486. (Nov. 13, 2000)

Books & Culture Corner: RU-486 Uncovers a Lie—And It's Not Just About Abortion | Think the abortion pill is indicative of postmodernity? You're wrong. (Oct. 2, 2000)

Abortion Pill Seems on Fast Track | Facing apparent "fast-track approval" of RU-486, pro-life activists say they will concentrate on grassroots education. (Sept. 16, 1996)
Have something to add about this? See something we missed? Share your feedback here.
Our digital archives are a work in progress. Let us know if corrections need to be made.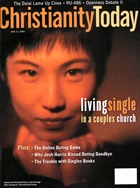 This article is from the June 11 2001 issue.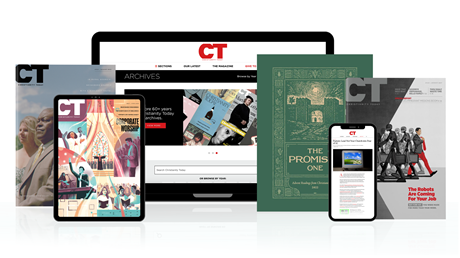 Annual & Monthly subscriptions available.
Print & Digital Issues of CT magazine
Complete access to every article on ChristianityToday.com
Unlimited access to 65+ years of CT's online archives
Member-only special issues
Subscribe
Counteroffensive on RU-486
Counteroffensive on RU-486