The body of Blessed John XXIII, the pope best known for the reform of the Catholic Church during the Second Vatican Council (1962-65), was removed from the crypt of St Peter's Basilica on June 3 and transferred in a glass coffin to the interior of the church.
He is only the third pope to be given this honor. Millions of Catholics are expected to visit the basilica to pay homage to John XXIII, one of the most respected pontiffs of the 20th century.
The embalmed body of Blessed John XXIII, who died on Pentecost Sunday, June 3, 1963, had since his death been in the crypt, alongside the remains of dozens of other popes. The remains of many other popes are buried in the interior of the basilica.
The only other popes in glass coffins for public viewing are Blessed Innocent XI (who died in 1689, and was beatified by Pius XII in 1956) and St Pius X (who died in 1914, was beatified in 1951 and canonized in 1954 by Pius XII).
When John XXIII's coffin was opened 38 years after his death, his body was practically intact. "A miracle," some Italians declared, but without support from the Vatican authorities.
Gennaro Goglia, who in 1963 was a professor of anatomy at the Catholic University of the Sacred Heart in Rome, also rejected suggestions that there had been a miracle.
Dr Goglia told the daily newspaper Famiglia Cristiana that he injected Pope John's body with a "special liquid" to preserve human remains which had been developed by Professor Winkler of the University of Lausanne (Switzerland), an "authority in this field."
Before Sunday's ceremony, Blessed John's body was clothed in pontifical vestments and placed in a 450-kilogram bronze-and-glass coffin. On Pentecost Sunday, June 3, the coffin was carried in procession to St Peter's Square, where Pope John Paul II pronounced a solemn liturgy before thousands of Catholics.
After the ceremony, the coffin was carried to the interior of the basilica and placed temporarily before an altar under a huge dome painted by Michelangelo. The coffin's final resting place will be under the altar of St Jerome, in the basilica's central nave.
John XXIII was born Angelo Giuseppe Roncalli in 1881 to a poor peasant family near Bergamo in Italy. After being ordained and taking a doctorate in theology, he began a diplomatic career with the Vatican, holding posts as apostolic delegate to Bulgaria, Greece and Turkey, and apostolic nuncio in Paris. In January 1953 he was named cardinal and patriarch of Venice.
After a three-day conclave following the death of Pius XII, Roncalli was elected Bishop of Rome—pope—on October 28, 1958. Given his age, 77, at the time of his coronation, many expected John XXIII to be a "temporary pope" of minor influence, but in January 1959 he decided to call a council, which he opened on October 11, 1962, with 2500 Catholic bishops present.
One of Pope John's main objectives was to enter a new phase of dialogue with other religions. The Second Vatican Council introduced many reforms of the Catholic Church, including boosting relations with other churches and other faiths.
Pope John died from cancer on June 3, 1963. During his last week, Catholics, along with members of other churches and faiths, and some atheists, crowded into St Peter's Square to "accompany the good Pope," as many called him, to the end.
Bishop Loris Capovilla, Pope John's private secretary, 85, told La Repubblica newspaper in Rome that the most famous ecumenical slogan were the last words uttered by Blessed John, who said: "My time on earth has drawn to an end, but Christ lives and the church continues its work in time and space. Ut unum sint [that they may be one—Jesus' prayer for his disciples, quoted in John 17:21]."
Paul VI (Giovanni Battista Montini, Archbishop of Milan), succeeded John XXIII, and brought the Vatican Council to its conclusion in 1965.
On September 3, 2000, during the Jubilee to celebrate the 2000th anniversary of the birth of Christ, Pope John Paul II beatified John XXIII along with Pope Pius IX (who died in 1878).
This double beatification provoked criticisms, including some from within the Catholic Church, partly because John XXIII had called a council to reform the church, while Pius IX was in many ways a conservative, centralizing authority and doctrine in the Holy See. In response to these objections, the Vatican declared that the two popes were beatified for their personal virtues, and not for the historic decisions that they had made.
According to Catholic teaching, the Vatican's Congregation for the Causes of Saints must confirm a miracle attributed to the candidate in question before he or she can be beatified—they are then granted the title "blessed." A second miracle is required before sainthood can be conferred.
The miracle attributed to John XXIII involves an Italian nun, Caterina Capitani, now aged 57, who worked in a hospital in Agrigento, Sicily.
Caterina, who attended Sunday's ceremony in Rome, told La Stampa, a Turin newspaper: "When I was 22 about 40 doctors declared that I could not be cured. I had a perforation of the stomach. On May 22 1966, a nun brought from Rome a piece of the cloth on which Pope John was lying when he died. I placed it on the open wound on my stomach.
"On May 25," Caterina said, "I suddenly felt a hand placed on my wound, and a voice called me. At the foot of my bed I saw Pope Roncalli saying to me: 'You and the other sisters have often prayed to me. You have plucked this miracle from my heart. Have no more fear, you no longer have any illness, now you can eat just like before. Where there had been an open wound, all marks had disappeared. The doctors declared that there was no scientific explanation for the cure."
Related Elsewhere
Large crowds are turning out to view the pope's exhumed corpse.
John Paul II said it was a joy to celebrate Pentecost by having the venerated remains by the altar.
Devotees of Pope John XXIII are now convinced "il Papa Buono" is a saint after extraordinary preservation.
Elected to be a caretaker pope, he instead revolutionized Catholicism: Christianity Today sister publication Christian History examines the impact of Pope John XXIII
Pope John XXIII was Time's Man of the Year in 1962.
Pope John XXIII was pope from 1958 to 1963 and was born Angelo Giuseppe Roncalli.
Famiglia Cristiana is online—in Italian. But a rough translation by Babelfish is available.
La Repubblica, can also be viewed with a rough English translation.
La Stampa newspaper's English translation.
ChristusRex.org offers extensive writings on the Second Vatican Ecumenical Council.
Catholicism.org features a brief summary of every Ecumenical Council of the Roman Catholic Church
Recent related Christianity Today articles include:
A Bishop and Two Theologians Propose a Radical Reform in College of Cardinals | Italian media speculate some cardinals could suggest an update of the papal election process. (June. 5, 2001)
Leading Catholic Theologian Outlines His Vision of Next Pope | Leader claims church needs a pope more like Pope John XXIII (Dec. 6, 1999)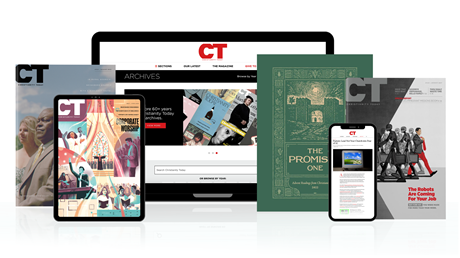 Annual & Monthly subscriptions available.
Print & Digital Issues of CT magazine
Complete access to every article on ChristianityToday.com
Unlimited access to 65+ years of CT's online archives
Member-only special issues
Subscribe
Blessed John XXIII's Remains Are Now On View At St Peter's
Blessed John XXIII's Remains Are Now On View At St Peter's