After just two years as president of the National Association of Evangelicals (NAE), Kevin Mannoia will step down July 7.
Mannoia, who was named president in July 1999,initiated a series wrenching changes and presided over a time of financial difficulties. Mannoia says he resigned at the executive committee's urging. "I wouldn't have done this if I didn't sense that this is what the committee wanted," Mannoia told Christianity Today.
NAE, founded in 1942, is a fellowship of more than 50 denominations. With offices in California and in Washington D.C., NAE has a membership of approximately 43,000 congregations nationwide.
The group has recently undergone dramatic change, including a decision in March 2000 to allow member organizations that belong to the National Council of Churches (NCC), a more liberal group, to have joint membership in the NAE. Mannoia, 45, has said that the goal to was move his organization's identity from a group that provides alternatives to theological liberalism to a group that encourages churches to transform communities. NAE's conciliatory stance toward the NCC sparked controversy among NAE supporters.
Under Mannoia's prompting, NAE eventually rewrote its bylaws and relocated from Carol Stream, Illinois, to Azusa, California (near Los Angeles)—two decisions that further served to alter the group's profile. These moves caused some NAE supporters to reevaluate their relationship with NAE. The National Religious Broadcasters (NRB) broke long-standing ties with the organization last spring.
Yet, in a press release issued yesterday, Edward Foggs, chair of NAE's board, praised Mannoia for the courageous changes he has initiated as president. Some of these changes have created substantial financial pressures for the group. Long-time financial contributors, who began questioning NAE's new direction, put support on hold. Mannoia said NAE recently reduced the size of its staff. "A month or two ago, we hit bottom," he said.
Don Argue, who served as NAE's president from 1995 to 1998, says the organization is funded through several venues: support from denominational members, gifts from special funding efforts like mailing lists, and donations from Christian foundations. According to the Evangelical Council for Financial Accountability, the amount of donations to NAE dropped by 36 percent, from $887,915 in 1999 to $564,614 in 2000. The organization's total income the same year dropped 29 percent from $1,555,817 in 1999 to $1,109,181 in 2000. On the expense side of the ledger, NAE spending on fund-raising efforts dropped by more than half, decreasing from $89,000 in 1999 to $39,000 in 2000. Total expenditures also declined.
A bishop with the Free Methodist Church of North America, Mannoia admits he is not a fund raiser—an aspect of his job that Foggs says is crucial to NAE's success. "You cannot carry out a vision without adequate resources," Foggs said. "He was not a fundraiser. That was a part of his [job] that he found difficult to embrace."
Although Mannoia says that NAE's financial health is on the mend, he admits that the group has endured external and internal conflict. "In the process of change, you also create friction," he said. "I realize I have been the catalyst for a lot of that."
Mannoia says he wanted to continue promoting strong vision and movement for NAE, while the executive committee felt it was time to consolidate the organization's assets and recuperate from a hard year. "There are those who would assert that the pace of change was more rapid than many could embrace," Foggs said.
"I've invested in creating a climate of change," Mannoia said. "As you do these kind of things, there comes a point when your leadership is not as effective as it should be."
Related Elsewhere
Just last month Mannoia had an article in Christianity Todayarguing for a broader vision for the National Association of Evangelicals—and for the evangelical movement as a whole.
The NAE's Web site is not updated very often, but has information about the organization.
The Evangelical Council for Financial Accountability has some financial information about the organization, noting that donations to the organization decreased 36 percent between 1999 and 2000.
Earlier Christianity Today articles about the NAE and Mannoia include:
Breaking Up Isn't Hard to Do | Religious broadcasters quietly cut historic link to National Association of Evangelicals. (Mar. 21, 2001)

DiIulio Pitches Charitable Choice to Cautious NAE Delegates | Meanwhile, group suggests religious broadcasters reconsider severing ties. (Mar. 21, 2001)

Weblog: Why Did the National Religious Broadcasters Split from the National Association of Evangelicals? (Feb. 15, 2001)

More Talk, Less Static | Broadcasters resist low-power FM licenses due to listening-quality concerns. (Aug. 30, 2000)

Time to Kiss and Make Up? | The financially strapped NCC reaches out to evangelicals and Roman Catholics. (July 18, 2000)

Untying the Knot | NCC withdraws endorsement of 'one-man, one-woman' marriage statement. (Jan. 23, 2001)

Power in Unity | President of NAE embraces new strategy. (Mar. 28, 2000)

NAE Selects New President (Apr. 5, 1999)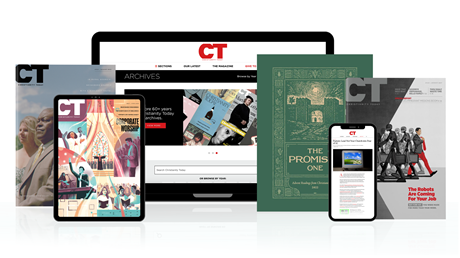 Subscribe to Christianity Today and get access to this article plus 65+ years of archives.
Home delivery of CT magazine
Complete access to articles on ChristianityToday.com
Over 120 years of magazine archives plus full access to all of CT's online archives
Subscribe Now
NAE President Resigns in Wake of Financial Woes
NAE President Resigns in Wake of Financial Woes