The yodel heard round the world
As the Anglican clergy proceeded down the aisle at Colorado Community Church in the Denver suburb of Englewood, Gerry Schnackenberg let fly an echoing yodel. "The crowd roared" in response, reports The Rocky Mountain News. Apparently Schnackenberg yodeled because it's one of the things he's known for. But a yodel is also a cry of excitement that apparently began as a way for the Swiss to communicate over great distances (some believe it initially served a military purpose). How appropriate, then, that the yodelling at Colorado Community Church initiated the consecration of four more bishops in the Anglican Mission in America (AMiA)—an effort by archbishops from Rwanda and Southeast Asia to offer American Anglicans an option to a liberalizing Episcopal Church.
"We have no intention of forming a new church," Archbishop Datuk Yong Ping Chung of Malaysia said after the consecrations. "There must be unity, but unity without compromising the truth of the scriptures."
But even though the AMiA leaders see the action as preserving unity rather than risking it, some members see great importance in the move. "I think this moment is akin to the Reformation—if not greater," Shirley Morris, a deacon from Pittsburgh, tells The Rocky Mountain News. "This marks a profound return to the biblical faith, which is what the Reformation was all about."
The consecrations of these four bishops seems in some ways to be even more contentious than the original two that launched the AMiA. Archbishop of Canterbury George Carey, leader of the Anglican Communion worldwide, wrote a particularly strong letter to Datuk Yong Ping Chung and the Rwandan archbishop, Emmanuel Kolini, urging them to stop. "What you propose to do is in blatant disregard of our Anglican ecclesiology," he wrote. "Are you and your Province aware that action of this kind takes you perilously close to creating a new group of churches at odds with the See of Canterbury and the rest of the Communion?
But one of the AMiA's original bishops, Chuck Murphy, found Carey's warnings indicative of the Anglican church's problem:
The present Archbishop of Canterbury was able to remain in full communion with the retired Archbishop of Scotland, the Most Rev. Richard Holloway, who states publicly that he no longer believes Jesus was the Son of God. He was able to remain in full communion with Bishop John Spong, who declared publicly that he no longer even believed in any personal God. Yet the present occupant of the See of Canterbury apparently finds that he cannot recognize or be in communion with bishops who would publicly step over institutional boundaries. This is sad.
But now is not the time to keep fighting those battles with the Episcopal Church or Anglican Communion, Murphy says, nor those over homosexuality, abortion, and divorce. "We aren't looking in a rearview mirror," he tells The Denver Post. "We don't want to keep on debating." (More on the ordinations is available from The Washington Times, Los Angeles Times, UPI, The Denver Post, and The Rocky Mountain News. But for a Weblog that rarely misses a beat when covering this story, check out Classical Anglican Net News, which also offers the service's sermon, photos, and commentary.)
More on the arrest of Crosswalk's CEO
Last week, Weblog wondered if the arrest of Crosswalk.com CEO Scott Fehrenbacher had anything to do with the sale of the rights to his $400 eValueator software and his subsequent creation of a free, Web-based service that essentially did the same thing. According to The Orlando Sentinel, that's basically the story. Fehrenbacher "is accused of cheating three Orlando-area investors out of about $180,000 in the deal," the paper reports, and is charged with two counts of scheming to defraud and one count of exploitation of the elderly. He is out on $12,500 bond and faces arraignment on July 6. A few questions remain, however. Why, if the charges focus on Fehrenbacher's creation of competition at Crosswalk.com, does Crosswalk's SEC statement say "the allegations … do not involve Crosswalk.com"? Second, why is Fehrenbacher facing criminal charges? If he violated his noncompete clause, why aren't the investors simply taking him to civil court? Weblog will keep you posted.
Related Elsewhere
See our past Weblog updates:
June 26 | 25

June 22 | 20 | 19 | 18

June 15 | 14 | 13 | 12 | 11

June 8 | 7 | 6 | 5 | 4

June 1 | May 31 | 30

May 18 | 17 | 16 | 15 | 14

May 11 | 10 | 9 | 8 | 7

May 4 | 3 | 2 | 1 | April 30

April 27 | 26 | 25 | 24 | 23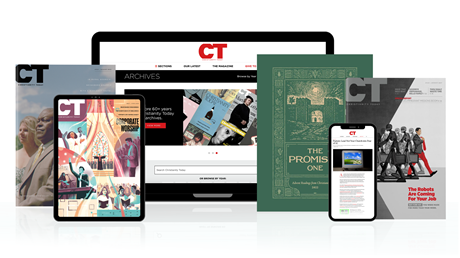 Subscribe to Christianity Today and get access to this article plus 65+ years of archives.
Home delivery of CT magazine
Complete access to articles on ChristianityToday.com
Over 120 years of magazine archives plus full access to all of CT's online archives
Subscribe Now
The Anglican Mission in America Grows—and So Do Anglican Leaders' Criticisms of It
The Anglican Mission in America Grows—and So Do ...