A candle-maker in the cozy western Kentucky town of Draffenville, Bill Bowen has been a devoted Jehovah's Witness all his life. For nearly seven years, he has served as an elder in his local Kingdom Hall. As part of his job, he maintained confidential files for the 50-person group. The recent discovery of one file left Bowen stunned. "I came across some information that raised questions as to whether or not a child was molested," he says.
Yet Bowen says when he approached his fellow elders about the situation, they turned a blind eye toward the evidence and did little to help the victim. "I discovered how corrupt this organization was in terms of hurting children," Bowen says. In protest to the elders' response, Bowen, 43, resigned his position as an elder. He is part of a growing group of former and current Jehovah's Witnesses speaking out against a policy they claim is protecting child molesters in Jehovah's Witness circles nationwide.
A reluctance to report
Bowen says that to avoid embarrassment or shame, Witness leaders discourage followers from reporting any incident of sexual misconduct to authorities, even if the law requires it, citing the November 1995 issue of the organization's magazine, The Watchtower. The publication says that Witnesses must follow the biblical standard of finding two or three eye-witnesses to verify a claim before making an accusation of abuse (referencing 2 Cor. 13:1 and 1 Tim. 5:19).
Otherwise, it says, the matter should be dropped, and the accused should be treated as innocent. For those who recall repressed memories of sexual abuse, The Watchtower statement said, "The nature of these recalls is just too uncertain to base judicial decisions on them without other supporting evidence."
J. R. Brown, director of the public affairs office of the Watchtower Bible and Tract Society (WTBTS) in Brooklyn, says he shares Bowen's concern. "We abhor what [molestation] does to children," he tells Christianity Today.
Critics, however, say that the Witness organization uses the policy for all abuse cases, whether they deal with repressed memories or not. Most abuse situations rarely have multiple witnesses, critics argue, adding that local leaders are not appropriately handling alleged abuse and have a bias toward protecting their congregations.
Jim Whitney, 49, formerly a Witness elder, says he discovered meeting notes from other elders regarding abuse cases at a Kingdom Hall in California where he had been active. He said none of these cases were ever turned over to the police.
When he began attending another Kingdom Hall in Oregon, he discovered a similar pattern. "They shield the organization," he says. "They will do anything to protect Jehovah's Witnesses."
Paul Carden, executive director for the Centers for Apologetics Research in San Juan Capistrano, California, says this protective attitude is prevalent in the WTBTS. "There is a fortress mentality," Carden says. "The Watchtower Society is loath to admit wrongdoing of any sort. Because they portray themselves as being Jehovah's sole mouthpiece to mankind, they have sought to present themselves as being above question."
Whitney believes many child molesters make their way into Witness congregations. "It's a fertile ground," he says. "Pedophiles know that any confession they make is concealed. The Witnesses don't want to bring shame to their name."
Witness spokesman Brown says that the incidence of pedophilia is no worse in his religion than in others, but he admits that some elders have not reported suspicions of abuse. In 38 states, the law requires clergy and other professionals to report physical and sexual abuse of children. Some critics argue that even in the 22 states that do not require clergy members to report, Witness elders do not qualify for such a privilege because most are neither professionally trained nor paid employees of the organization.
Internal policies vary among American religious groups. While the Presbyterian Church (U.S.A.) says it complies with all government reporting laws, some incidents may be handled in house, according to Zane Bruxton, the denomination's manager of judicial process. "You have to take it seriously," Bruxton says. "But we cannot bring charges in every case."
Although the Book of Discipline for the United Methodist Church outlines abuse procedures, local pastors often determine how to handle the specifics of a case. "We generally report it to the authorities while also conducting an in-house investigation," says Scott Field, senior pastor at Wheatland Salem United Methodist Church in Naperville, Illinois. "At the very least, we would remove the alleged perpetrator from [his or her] area of responsibility until the investigation is resolved."
Broken families
Dozens of court cases, both national and international, have surfaced in recent years that shed light on how seriously many people have been affected by the Watchtower's instruction regarding abuse. In lengthy interviews with Christianity Today, two former Witness families described how sexual abuse has shattered their lives. Don and Kim Clemens of Mount Shasta, California, say that in 1996 their son accused his babysitter, Alizum Varium—a neighbor and a fellow Witness—of molesting him frequently for six years, beginning when he was 5 years old.
The family informed local Witness leaders. "It was my son's words against her words," Kim Clemens remembers. "The elders filed it away and said there's nothing they can do."
When the Clemens family saw Varium volunteering at a daycare center, they hired a private investigator to gather information. "Our goal is to keep her completely away from all kids," Kim Clemens says. "If there are more children who come out of there having been abused, I don't want to say 15 or 20 years down the road that I didn't say anything."
Varium refused to speak with CT about the case and faces no official charges in connection with the abuse allegation.
Jeff Tucker, one of the Mount Shasta Kingdom Hall elders, says there were not enough eye-witnesses to go to the police. Tucker believes the family is just trying to cause trouble. "They were disfellowshipped," Tucker says. "They're just trying to create problems and bring reproach on Jehovah's name and his organization."
Although Witnesses comply with secular laws when necessary, Witness spokesman Brown says, the group prefers to deal with such matters spiritually. "We handle wrongdoing, sin, and transgression," he says. "This is what a religious organization is supposed to do. We're not getting into law enforcement. We're just going to handle the repentance."
In another instance, Sabrina Montgomery, a 37-year-old former Witness in Brigham City, Utah, alleges that her father, John Bohman, sexually abused her from when she was 14 until she was 19. When Witness elders found out, she says, Bohman simply resigned his position as an elder, and no further action was taken. Montgomery has asked local authorities to prevent any contact between her three daughters and Bohman. Montgomery's former husband is still a Witness, and maintains regular contact with Bohman. Bohman did not respond to CT's requests for an interview.
After resigning as an elder at his Kentucky congregation, Bowen hopes to motivate Jehovah's Witness leaders to change their policies. "I want all confidential files to be opened and any information that involves pedophiles to be given to the police," Bowen said. "Children are being molested. They are a flock of little sheep who are afraid to speak out. God doesn't want that."
Related Elsewhere
See today's related story about Jehovah's Witnesses, "Watchtower Society Corporate Shakeup."
The Watchtower Society has an official site.
Freeminds.org bills themselves as "the Watchers of The Watch Tower World."
The Watchman Expositor, a publication of a Christian group that researches and evangelizes cults, profiles Jehovah's Witnesses' beliefs and contrasts them to evangelical doctrines about scripture.
Have something to add about this? See something we missed? Share your feedback here.
Our digital archives are a work in progress. Let us know if corrections need to be made.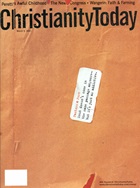 This article is from the March 5 2001 issue.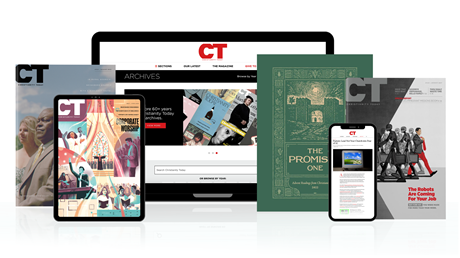 Annual & Monthly subscriptions available.
Print & Digital Issues of CT magazine
Complete access to every article on ChristianityToday.com
Unlimited access to 65+ years of CT's online archives
Member-only special issues
Subscribe
Sex Abuse: Witness Leaders Accused of Shielding Molesters
Sex Abuse: Witness Leaders Accused of Shielding Molesters