Walter Kasper, a newly appointed German cardinal, has been appointed head of the Pontifical Council for Promoting Christian Unity, the Vatican's ecumenical department.
On March 3 Pope John Paul announced, as expected, the retirement of Cardinal Edward I. Cassidy, the 76-year-old Australian who has directed the council since 1989, and named 68-year-old Kasper as his successor.
Kasper has served as the pontifical council's secretary for the past two years. In January Bishop Kasper was named as one of the new members of the College of Cardinals. This was widely interpreted as a sign that he was about to succeed Cardinal Cassidy as the Vatican's chief ecumenical officer. Cardinal Kasper's appointment has been warmly welcomed by leading Protestant officials.
Cardinal Kasper has had wide experience as a theologian, coming into contact with some of the most gifted theologians of his generation. From 1961 to 1964, Walter Kasper was assistant to Hans Küng at the University of Tubingen, and from 1970 to 1989 he was professor of dogmatic theology. He has written many books on theology, and in 1989 he was appointed Bishop of Rottenburg-Stuttgart.
In 1979, he was chosen by the Vatican as one of a dozen Catholic theologians to sit on the World Council of Churches' Faith and Order Commission, which has been described as "the most comprehensive theological forum in Christendom."
In 1994 Cardinal Cassidy appointed Kasper as co-chairman of the Lutheran-Catholic Commission on Unity.
A Canadian priest, 56-year-old Marc Ouellet, has been appointed by the Pope to succeed Cardinal Kasper as secretary of the Pontifical Council for Promoting Christian Unity. At the same time, Pope John Paul has announced that Father Ouellet is to be made a bishop.
On January ...
1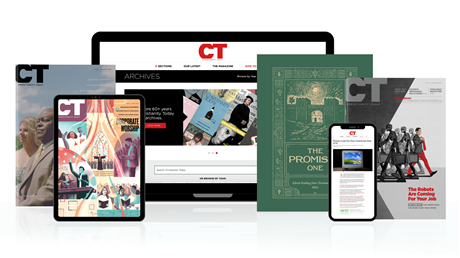 Find hope and historical insight. For a limited time, explore 60+ years of CT archives for free!
Daily devotions from Timothy Dalrymple during this pandemic.
Hundreds of theology and spiritual formation classics from Philip Yancey, Elisabeth Elliot, John Stott, and more.
Home delivery of new issues in print with access to all past issues online.
Join now and get print issues access to archive PDFs.
Vatican's New Ecumenical Officer May Smooth Relations with Protestants
Vatican's New Ecumenical Officer May Smooth ...