Konrad Raiser, general secretary of the World Council of Churches (WCC), has sharply criticized inequalities in the international credit system on which the global economy is based, claiming it is loaded against the debtor nations.
Raiser, who is making his first visit to Bangladesh, made his criticisms at a public meeting in Dhaka on March 11 on "Jubilee and Third World Debt." Several speakers at the meeting endorsed Raiser's keynote address. Delegates called for "moral and ethical values" to be imposed on the international credit system.
"The approach to managing debt crisis has been so far dictated almost exclusively by the creditor nations. The system itself is flawed and needs correction," said Raiser in his address to more than 200 academics, social activists, lawyers and business people who attended the seminar.
The creditor nations and the international financial institutions were "interested in maintaining the stability of the system and flow of debt-service payments," he said.
The debt "relief" initiated by donor governments and international financial institutions for the debtor nations in the early 1990s had comprised "schemes to stretch the period for repayment" based on structural-adjustment programs, said the WCC general secretary.
He pointed out in his 50-minute lecture that these measures called for reduction in public spending and stimulating export-oriented production, and thereby "reduced the ability of governments to respond to the immediate needs of the population." As a result, governments in heavily indebted developing nations were forced by international creditors to curtail spending on health, education, clean water and infrastructure development.
"These measures have aggravated and severely undermined the social and economic conditions of the affected countries," said Raiser, referring to the "dramatic situations which hide behind the simple term 'third-world debt'."
A new initiative by creditor nations to respond to the needs of Highly Indebted Poor Countries (HIPIC) by extending the repayment period had been launched and included 41 countries. But, Raiser pointed out: "Even a poor country like Bangladesh did not figure in this list."
He added that much of the third world debt was credit that had been extended to dictatorial, military regimes. Parts of those loans had been siphoned off and had "not benefited much the people who are being made to pay for that."
Because of such injustices, churches and other organizations had launched the campaign for "debt-cancellation and relief" in preparation for the Jubilee 2000.
Quoting from a WCC declaration on debt cancellation, Raiser said the time had come "to explore ways" to stop the cycle of debt creation.
"I agree with everything Raiser has said," commented a Bangladeshi academic, Professor Musharraf Hussain, who in his address to the meeting put a local perspective on the debt issue.
Head of the economics department at Dhaka University, Professor Hussain said he was "happy" that the WCC was prepared to raise uncomfortable questions about international debt. "Failure to use loans properly, he said, "leads to inability to pay it back."
Bangladesh spent $600 million—26 percent of the government's annual budget—on international debt servicing, he said. If this sum were available for development, it could erase poverty across the country in six years.
Hussain also stressed that international loans had "strings attached." But "beggars cannot be choosers."
William Biplob Samadder, president of the Dhaka Baptist Union, commented that "aid is becoming Aids for us. Only 40 percent of the loan is available for the people." Samadder, an engineer working for the government, explained that, among other deductions, five percent of loans was spent on hospitality for the donor-related agencies, and international consultants pocketed 10 percent.
Bishop Theotonius Gomes, secretary general of the Catholic Bishops' Conference of Bangladesh, told ENI that donor nations had a firm hold on their own economic interests when they extended loans to developing countries."
The Catholic Church, he said, "fully shares and endorses" the concerns raised by the WCC's general secretary.
Related Elsewhere
The Dhaka newspaper The Independent also covered Raiser's speech in an article, "WCC for writing off debts of under-developed countries"
Earlier Christianity Today stories on debt relief include:
Grassroots Activism Delivers Debt Relief | The Jubilee 2000 success is evidence that everyday people can make a difference. (Nov. 28, 2000)

Crushing Debt | Third World debt is as vicious as the slave trade. (June 8, 2000)

Debt Cancellation a Question of 'Justice', Kenya's Anglican Archbishop Tells Japan | Tokyo skeptical toward Jubilee 2000 message (April 19, 2000)

Poor Nations Get Debt Relief | After Congress passes Jubilee 2000 legislation, campaign rolls onward. (Jan. 4, 2000)

Churches Seek Debt Cancellation | (Oct. 5, 1998)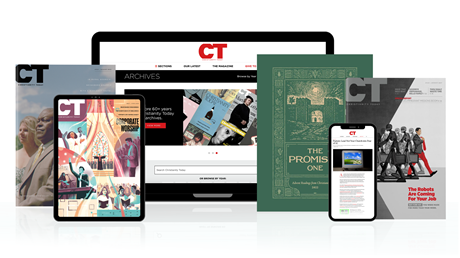 Subscribe to Christianity Today and get access to this article plus 65+ years of archives.
Home delivery of CT magazine
Complete access to articles on ChristianityToday.com
Over 120 years of magazine archives plus full access to all of CT's online archives
Subscribe Now
Ecumenical Leader Condemns Injustice of International Credit System
Ecumenical Leader Condemns Injustice of ...