Nuns raped by priests, says NationalCatholicReporter
"Several reports written by senior members of women's religious orders and by an American priest assert that sexual abuse of nuns by priests, including rape, is a serious problem, especially in Africa and other parts of the developing world," begins an article in this week's National Catholic Reporter. "The reports, five in all, indicate that in Africa particularly, a continent ravaged by HIV and AIDS, young nuns are sometimes seen as safe targets of sexual activity. In a few extreme instances, according to the documentation, priests have impregnated nuns and then encouraged them to have abortions." Vatican spokesman Joaquin Navarro-Valls admitted, "The problem is known, and is restricted to a geographically limited area." At the center of the article is a 1994 report by physician and nun Maura O'Donohue, who was then AIDS coordinator for the Catholic Fund for Overseas Development. "Sadly, the sisters also report that priests have sexually exploited them because they too had come to fear contamination with HIV by sexual contact with prostitutes and other 'at risk' women," her report stated (but she turned down any interviews with National Catholic Reporter). Countries listed in the report include Botswana, Burundi, Colombia, Ghana, India, Ireland, Italy, Kenya, Lesotho, Malawi, Nigeria, Papua New Guinea, the Philippines, South Africa, Sierra Leone, Tanzania, Tonga, Uganda, the United States, Zambia, Zaire, and Zimbabwe. Expect the fallout to continue for a while. (More media coverage of the National Catholic Reporter article includes that from The New York Times, Reuters, Associated Press, BBC, The Irish Times, and The Independent)
Closer to home … Surburban Seattle's ...
1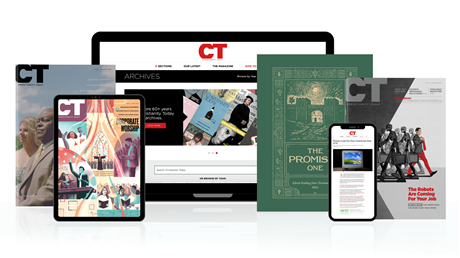 Find hope and historical insight. For a limited time, explore 60+ years of CT archives for free!
Daily devotions from Timothy Dalrymple during this pandemic.
Hundreds of theology and spiritual formation classics from Philip Yancey, Elisabeth Elliot, John Stott, and more.
Thought journalism that inspires you to think more deeply about your faith.
Join now and get print issues access to archive PDFs.
Priests Around the World Are Raping Nuns
Priests Around the World Are Raping Nuns