Pope goes on another tirade against the number seven
Okay, so Pope John Paul II probably didn't really attack the digit. But that's what it looked like when Weblog tried to translate a potentially controversial homily. As frequent readers know, Weblog is skeptical of many news reports summarizing statements by Roman Catholic leaders—especially when the statements aren't in English. So an Associated Press story reporting that John Paul II "renewed his appeal to the faithful Sunday to combat competition from evangelical sects" caught Weblog's attention—and suspicion. As the AP notes, the pope rarely harangues against "evangelical sects" unless he's in Latin America. In Rome, he's usually all about unity. So Weblog tried to translate the homily, delivered in Italian, using the Babelfish translator. Not so good. What the Associated Press had as the big controversial sentence, "In your neighborhood, in fact, the challenge of sects isn't absent," came out as "In your quarter, in fact, the challenge of the seven is not absent." And that's even one of the most understandable sentences Babelfish produced. Yikes. The Vatican has translated the homily into Spanish and French, both of which fare better through Babelfish, but why doesn't the Vatican offer an English translation itself? Of course, maybe the Pope just lost a bunch of Vatican money at a craps table lately, but that doesn't seem likely.
Italy threatens to cut power to Vatican Radio:
More stories about Catholicism:
1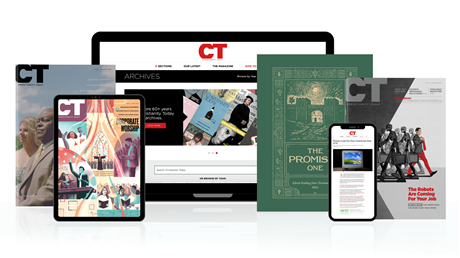 Find hope and historical insight. For a limited time, explore 60+ years of CT archives for free!
Daily devotions from Timothy Dalrymple during this pandemic.
Hundreds of theology and spiritual formation classics from Philip Yancey, Elisabeth Elliot, John Stott, and more.
Thought journalism that inspires you to think more deeply about your faith.
Join now and get print issues access to archive PDFs.
Pope Tells Roman Catholics to Combat Protestant Sects. Maybe.
Pope Tells Roman Catholics to Combat Protestant Sects. Maybe.