A central Baptist church in the center of the Georgian capital of Tbilisi was robbed of tens of thousands of dollars earlier this month following a series of attempts to intimidate minority religious groups in the former Soviet Republic.
Baptist officials said they suspected the robbery was linked to the attempts at intimidation.
Avtandil Guruli, deputy head of the Georgian Bible Society and a member of the Baptist church at which the robbery took place, told ENI in a telephone interview that late on March 14 five people tied up two elderly watchmen in the Baptist church and, after working for two hours with a blowtorch to open the safe, took away a significant amount of cash.
Bishop Malkhaz Songulashvili, head of the Evangelical Christian Baptist Church of Georgia, which has several thousand members, told ENI that leading government officials including the head of the State Security Council, Nukzar Sochaya and the country's Prosecutor General Gia Meparishvili, had personally assured him of a prompt investigation.
"They have assured me of the government's assistance in our activities, guarantees of freedom of religion and promised to find the culprits," Bishop Songulashvili said.
He declined to say how much money had been stolen, but said it was the equivalent of tens of thousands of US dollars, most of it earmarked for the construction of a senior citizens' home.
"This is a huge amount of money for us," he said.
He added that because of financial instability in Georgia, the church had to keep most of its funds in cash rather than in banks.
The robbery follows a number of attacks on religious minorities in Georgia. The most recent occurred on March 10 when a mob led by a defrocked Orthodox priest Vasily Mkhalavishvili stopped a ...
1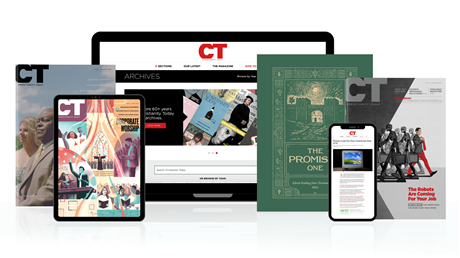 Find hope and historical insight. For a limited time, explore 60+ years of CT archives for free!
Daily devotions from Timothy Dalrymple during this pandemic.
Hundreds of theology and spiritual formation classics from Philip Yancey, Elisabeth Elliot, John Stott, and more.
Thought journalism that inspires you to think more deeply about your faith.
Georgia's Baptists Anxious After Losing Large Sum of Cash in Church Robbery
Georgia's Baptists Anxious After Losing Large Sum ...