Clouds darkening over India
Militant Hinduism has been growing in India over the last few years. The South Asia Human Rights Documentation Center noted that just within the first seven months of 2000, there were 57 attacks on Christian communities and Christian missionaries. As the U.S. State Department Report on Human Rights Practices in India (just released February 23) reports, those attacks have been on the increase—and "enforcement of the law has been poor, particularly at the state and local levels." It may be about to get worse. Speaking to a group of journalists, Vishwa Hindu Parishad (World Hindu Council) president Ashok Singhal has called for Hindus to take up weapons against missionaries and other Christians. "It his high time for the Hindus to arm themselves in self-defense against the evil designs of … the Church," he said. The militant Hindu VHP has been accused of violence in the past, but this is the first time that Weblog knows of that the organizational leadership has been so brazen. And it couldn't come at a worse time. Tensions are running high as Hindu militant leader Dara Singh stands trial for the murder of Australian missionary Graham Staines and his sons. Witnesses, including Staines's co-pastor and a local resident, testified over the weekend. Singh, meanwhile, asserted, "I was there, watching it from a distance, but I did not set them ablaze. … I wanted to teach [Staines] a lesson, not kill him." Meanwhile, Staines' widow, who quickly returned to work in India after the incident, is facing increased persecution, says Global Council of Indian Christians. And in the state where Staines was killed, fears by Christians are being realized. Under a controversial law passed in 1999, all conversions must be approved by the state government. At the time Christians warned that officials would regularly delay or deny permission, and that seems to be what is happening. "Government officials are holding back the permission for the tribal family to convert under pressure from Hindu fundamentalist outfits," reports Catholic World News. Keep an eye on Christianity Today's persecution area for more developments.
Christian Coalition discrimination lawsuit may broaden—and may kill organization
Regular Weblog readers will remember last week's postingabout ten African-American employees of the Christian Coalition who brought a discrimination suit against the organization. The ten accuse the organization of barring them from the front entrance, from eating with white employees, from functions like prayer breakfasts and dinners, and from receiving the same health insurance white employees received. The story is about to get even crazier. A white employee, Trent Barton, was reportedly fired after he refused to spy on the black employees. Barton himself isn't confirming or denying the reports: "I respect the Christian Coalition and it saddens me that these management and discrimination issues have been forced to the forefront and have taken away from the Christian Coalition's good work and mission," the former congressional aide and Gulf War vet told The Washington Times. The Christian Coalition, meanwhile, "vehemently denies any accusation of discrimination of any kind." But that might not be enough. Even if the Christian Coalition wins this case, it will likely be badly shaken enough by the media attention it attracts to permanently remove it from the national stage. An article in World magazine earlier this year suggested the organization is on the cusp of irrelevance anyway: "An informal World poll among a dozen conservative staffers on Capitol Hill confirmed that conclusion. Asked to rank the three most effective pro-family lobbying organizations, respondents gave the Christian Coalition only a single, third-place vote. Instead, the five most influential groups, in descending order, were the Family Research Council, the National Right-to-Life Committee, the Heritage Foundation, Concerned Women for America, and the Home School Legal Defense Association."
Cricket, God's way
"Far removed from the sometimes grubby world of the international game, with its rows over match-fixing, pitch-doctoring, umpire abuse and sledging," reports The Sydney Morning Herald, "is a promised land where God's own cricketers still play with good grace, sporting spirit and, above all, a sense of fun." So how does one play cricket Christianly? Actually, wait a second. What's Weblog talking about? How does one play cricket at all?!
Related Elsewhere
See our past Weblog updates:
March 5

March 2 | 1 | February 28 | 27 | 26

February 23 | 22 | 21 | 20 | 19

February 16 | 15 | 14 | 13 | 12

February 8 | 7 | 6 | 5

February 2 | 1 | January 31 | 29

January 26 | 25 | 24 | 23 | 22

January 19 | 18 | 17 | 16 | 15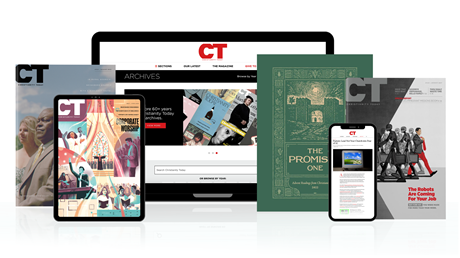 Subscribe to Christianity Today and get access to this article plus 65+ years of archives.
Home delivery of CT magazine
Complete access to articles on ChristianityToday.com
Over 120 years of magazine archives plus full access to all of CT's online archives
Subscribe Now
"Take Up Arms Against Missionaries, Says Hindu Leader"
"Take Up Arms Against Missionaries, Says Hindu Leader"