After Unification Church wedding, threats of divorce from church
Unification Church founder Sun Myung Moon has married countless thousands of couples, but few have caused as much controversy as the ceremonies he performed Sunday. Of the 60 couples married, two grooms were archbishops. And one of those, Emmanuel Milingo, is a Roman Catholic archbishop—which means he's not supposed to get married at all.
"By participating in the public rite of marriage of the Moon sect, he has, in fact, placed himself outside the Catholic Church, and has inflicted a serious wound on the communion which bishops above all must show with the Church," says Vatican spokesman Joaquín Navarro-Valls. "He cannot therefore be considered a bishop of the Catholic Church and the faithful are invited to draw the appropriate conclusions from his behavior and his actions, which constitute the premise for the pertinent canonical sanctions, which, in the near future, will be communicated to him and then made public."
In other words, it's excommunication time. Milingo has danced with Vatican discipline before, mainly over his faith healings and exorcisms. Such actions cost him the position of Archbishop of Lusaka, Zambia, and a lesser post in the Vatican's office for migrants.
Milingo says he doesn't care about the Vatican's actions. "It doesn't affect me," he said after the ceremony. "I have an obligation to carry out what the Lord wants, and that's what I'm doing."
Most media reporting on Milingo's rebellion have focused on the marriage aspect of the wedding rather than the Moonie part. And indeed that's what Milingo focused on in his prepared statement. But surely the Vatican is at least as troubled by Milingo's statements that Moon is "doing the Lord's work." "I can say from the bottom of my heart that Reverend Sun Myung Moon is a man of God," Milingo said. This despite Moon's statements that he and his wife are the "true parents of all humanity," that Jesus was neither divine nor resurrected, that "there was no redemption [at the cross]; there was no salvation," and that he is the "second Messiah." (Little wonder some close associates are wondering if Milingo has had his brain scrambled.)
In fact, few media are reporting that Milingo was reprimanded in recent years by the Vatican for participating in earlier Moon weddings in Japan and Korea. (See local reaction on Milingo's marriage from Zambian bishops and media.)
The other archbishop married on Sunday was George Stallings Jr. But his ceremony isn't making many waves, probably because he's already left the Roman Catholic Church. He broke with the Vatican in 1989, suggesting the Roman Catholic Church was racist and deaf to the concerns of black members. He then founded the Imani Temple African-American Catholic Congregation in Washington, D.C. But strangely enough, though Stallings has repeatedly said that the world's Jesus isn't black enough (he once burned a portrait of "the white Jesus"), he didn't want his wife to be African-American. Instead, he asked Moon for a Japanese wife because they're "gentle," "take care of the kids," and don't "party all the time." Needless to say, several of the black women in his congregation took offense at the comments.
Related Elsewhere
See our past Weblog updates:
May 18 | 17 | 16 | 15 | 14

May 11 | 10 | 9 | 8 | 7

May 4 | 3 | 2 | 1 | April 30

April 27 | 26 | 25 | 24 | 23

April 20 | 19 | 18 | 17 | 16

April 12 | 11 | 10 | 9

April 6 | 5 | 4 | 3 | 2

March 30 | 29 | 28 | 27 | 26

March 23 | 22 | 21 | 20 | 19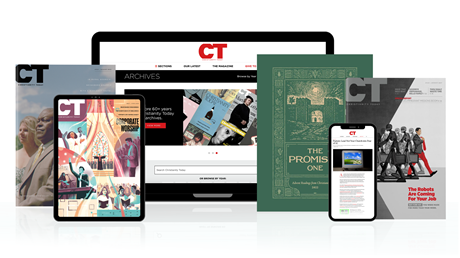 Annual & Monthly subscriptions available.
Print & Digital Issues of CT magazine
Complete access to every article on ChristianityToday.com
Unlimited access to 65+ years of CT's online archives
Member-only special issues
Subscribe
Archbishops Wed in Moonie Wedding
Archbishops Wed in Moonie Wedding