Phillip Meagher knew Peoria Heights Congregational needed help.
When Meagher was hired in 1997, the 94-year-old United Church of Christ congregation in central Illinois was shrinking. Only four adults had joined in 1996, and older members were dying off rapidly. Meagher decided to use the increasingly popular relational evangelism program, the Alpha Course, in premarital counseling. He hoped couples who married at the church would become members.
Peoria Heights Congregational is not alone. The Alpha Course is "the fastest-growing adult education program in the country," according to church analyst Lyle Schaller.
More than 3,300 churches in the United States are using the 15-session curriculum, which came to the States from London's Holy Trinity Brompton church in 1996 (ct, Feb. 9, 1998).
Meagher is among many church leaders who find that Alpha's lay-led, relational format fits many contexts. But this adaptability has drawbacks, too, some observers say. Gordon Lewis, a senior professor of theology and philosophy at Denver Seminary, applauds Alpha's methods and much of its content. Yet he wishes Alpha emphasized salvation through grace alone, and the Bible as the only inerrant Word of God.
"I am concerned that the Catholics could add tradition, the Mormons could add the Book of Mormon, the Christian Scientists could add Mary Baker Eddy, and the Seventh-day Adventists could add Ellen G. White," Lewis says.
"We advise people to tailor Alpha in minor ways to their local needs," says Alistair Hanna, executive director of Alpha North America. "Alpha is a tool adapted to the job that you're trying to accomplish."
Alpha has worked as a church-growth tool. A recent Presbyterian Church (USA) study found that 58 percent of churches using the course gained new members.
Julia Dillard, a pastoral care specialist at St. Stephen's Episcopal Church in Lynn, Massachusetts, knew Alpha would provide basic discipleship training for members. But after a priest confessed to an inappropriate relationship and resigned, Alpha provided another benefit to some of the parish's women.
"I think the Alpha experience for them was a real way to work through the things they needed to deal with and come through on the other side," Dillard says.
"I think Alpha is something that can be used as a healing tool, but we always have to keep its [evangelistic] purpose in mind," says Dillard, who now works elsewhere.
Long-Term Potential
Alpha is more flexible than some feel comfortable with. In April 2000, All Saints' Episcopal Church in Beverly Hills, California, added an "Alpha for the Gay Community" to its existing course.
Randy Kimmler, who has been a table leader and helped with advertising and setup for both courses, describes it as a safe place to "attempt to integrate your spirituality with your sexuality," explore the faith, and discuss painful church experiences.
Rector Carol Anderson says she is "in awe of what God's doing" through the course. She says many participants are hearing for the first time that God loves them. About 110 people have come to two groups, and another began in September. A third of the participants have accepted Christ, Kimmler says.
While Questions of Life, the Alpha Course syllabus, does not discuss homosexuality, a companion resource, Searching Issues, says gays and lesbians should seek healing. Anderson does not make Searching Issues available.
Alpha leaders, however, say they are not concerned about Alpha being misused. "We don't try to police how people use Alpha. We're thankful that God is in control," Hanna says. "If God wants us to put a police force in place, to go and interview every Alpha Course and make sure they're doing it correctly, I suppose we'd do that, but not with much enthusiasm."
"Provided people are evangelizing, provided Jesus is being preached, I think we should be thrilled," says Nicky Gumbel, the Anglican priest who is responsible for the course's format.
Alpha leaders hope the course, which has a charismatic perspective, spreads to 50,000 U.S. churches. Even if it doesn't reach these numbers, that's okay, says George Hunter, dean of the E. Stanley Jones School of World Mission and Evangelism.
"The potential of its long-term effectiveness is that as the church learns to be culturally relevant, invites unchurched people, and develops the laity, Alpha can teach a church ways to be church and do church," Hunter says.
Back in Peoria Heights, Meagher says Alpha is bringing the dramatic results he sought. His church will likely add 40 new members a year starting next year.
"The growth rate—and this is of God-serving, Jesus-loving Christians—has increased literally by 1,000 percent from where it was four years ago," Meagher says. "I have to credit that to Alpha."
Related Elsewhere:
The official site for the Alpha course (America | United Kingdom) explains what Alpha is and details the available courses.
The program was created at Holy Trinity Brompton.
Article continues below
Apologetics Index looks at the intentions of the Alpha course and why some Christians object to it.
In 1998, The New York Times focused on the "crash course in Christianity" winning over churches.
This past summer, the Alpha course was featured in a 10-hour television series in the United Kingdom.
Previous Christianity Today articles on Alpha include:
Prison Alpha Helps Women Recover Their Lost Hopes | Alpha has spread like a crime wave to most of the United Kingdom's 137 prisons, to prisons in 16 foreign countries, and now to inmates in the United States. (Oct. 4, 1999)
The Alpha-Brits Are Coming | A British course for non-Christians aims to transform North American evangelistic outreach. (Feb. 8, 1998)
Have something to add about this? See something we missed? Share your feedback here.
Our digital archives are a work in progress. Let us know if corrections need to be made.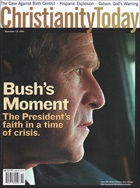 This article is from the November 12 2001 issue.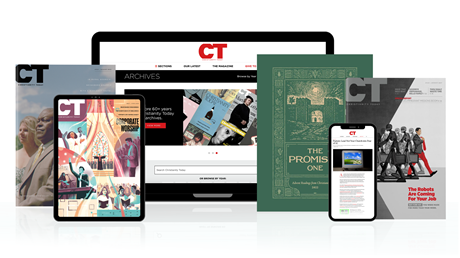 Subscribe to Christianity Today and get access to this article plus 65+ years of archives.
Home delivery of CT magazine
Complete access to articles on ChristianityToday.com
Over 120 years of magazine archives plus full access to all of CT's online archives
Subscribe Now
Evangelism: Adaptable Alpha Course Draws Praise and Worry
Evangelism: Adaptable Alpha Course Draws Praise and Worry