Taliban: Shelter Now workers' trial on hold because of bombing
Afghanistan's Taliban regime is now suggesting that it won't move forward with the farcical trial of eight foreign aid workers accused of promoting Christianity until the U.S. stops attacking the country. "The judges who are deciding this case could become angry and make a decision that is not good, not based on Shariat (Islamic law), but make a decision because they are angry," Taliban Supreme Court Justice Maulvi Mir Habibullah told the Associated Press. "God says that is wrong; that you cannot take revenge and that you must be in a relaxed state of mind to make important decisions." The aid workers have not been heard from since late October. Their lawyer, Atif Ali Khan, is expected to try to visit them this week, the AP reports.
Abu Sayyaf deaths continue, but still no word on Burnhams
Military operations are back on against the Muslim militant group Abu Sayyaf after an interruption last week due to severe rain. On Friday, Philippine soldiers killed six of the guerrillas, and one Marine was killed in the skirmish. It's the same old story: the military killed 70 members of the bin Laden-funded group last week alone. Another 81 surrendered or were arrested. But Martin and Gracia Burnham, the two American missionaries held hostage by the rebels, remain captive. And bad news continues. "This weather was also difficult on the hostages," reports New Tribes Mission. "We believe that they are exposed to the elements. Pray not only for health for Martin and Gracia, but also that their spirits would remain strong." The Abu Sayyaf is almost certainly putting pressure on the Burnhams to convert to Islam. Last week, the military held a press conference with Reina Malonzo, a nurse held by the Abu Sayyaf for five months. Suffering from "severe Stockholm Syndrome," Malonzo said she converted to Islam while a prisoner. "I don't have any plans of reverting to Christianity," she said with tears in her eyes. Other freed captives have also reported conversions to Islam. Malonzo is also reportedly pregnant by Abu Sayyaf leader Khadaffy Janjalani.
This is how the NCC ends: not with a bang, but a whimper
The San Francisco Chronicle, a paper one would think would be very sympathetic to the National Council of Churches, reports that the organization is hurting badly. The ecumenical organization's General Assembly is meeting this week in Oakland, but executive director Bob Edgar is spending his time "trying to keep the National Council of Churches from flying apart," religion reporter Don Lattin writes. Efforts at building bridges with Roman Catholics and evangelicals seem to be dead. "Our policy is not to engage in those conversations," Richard Cizik of the National Association of Evangelicals tells the paper. "Evangelicals are the new mainline. We are assuming our rightful leadership role." But the Chronicle doesn't say just how dire the situation is for the NCC. According to some reports, barring yet another bailout from a member church, it has mere months of life left.
More articles
Politics & Law:
Controversial schoolbooks:
Pop-culture:
U.N. refugee manual:
Persecution:
Related Elsewhere:
See our past Weblog updates:
November 9 | 8 | 7 | 6 | 5

November 2 | 1 | October 31 | 30 | 29

October 26 | 25 | 24 | 23 | 22

October 19 | 18 | 17 | 16 | 15

October 12 | 11 | 10 | 9 | 8

October 5 | 4 | 3 | 2

September 28 | 27 | 26 | 25 | 24

September 21 | 20 | 19 | 18 | 17

September 14b | 14a | 13 | 12 | 10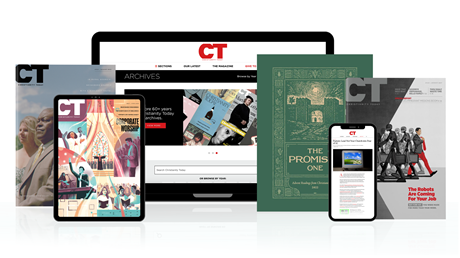 Subscribe to Christianity Today and get access to this article plus 65+ years of archives.
Home delivery of CT magazine
Complete access to articles on ChristianityToday.com
Over 120 years of magazine archives plus full access to all of CT's online archives
Subscribe Now
Taliban Claims Holy Duty to Postpone Shelter Now Verdict
Taliban Claims Holy Duty to Postpone Shelter Now Verdict