Despite opposition from government authorities and high-caste Hindu radicals, 50,000 low-caste Hindus, or Dalits, renounced Hinduism at a rally in New Delhi. While the Dalits turned to Buddhism to escape the long-standing oppression of the caste system, Christian leaders were present to offer support and an open door.
Thousands of Dalits, carrying flags and shouting slogans against upper-caste oppression, marched at the rally. Police, who said only 8,000 people showed up, blocked the event from occurring at its original venue, the Ram Rila Grounds. Organizers then moved the event to the B.R. Ambedkar Bhawan, named after the Dalit leader who framed the Indian Constitution and led over half a million Dalits to renounce Hinduism in 1956. The building was full, and Dalit crowds flowed onto nearby roofs in sweltering heat to witness the historic rally.
Calling the authorities' attitude a "murder of democracy," rally organizers claimed that more than 1 million Dalits had attempted to attend. Organizers said police detained thousands of Dalits at the Delhi border and sent thousands back on the pretext that the rally had been canceled. The aim of the rally was the conversion of 1 million Dalits to Buddhism, which Dalit leaders said was a way to free themselves from the caste system.
Satish Ranjan, 26, from Uttar Pradesh state, attended with a group of 4,000 Dalits. "I am here to get out of [the] caste system," Ranjan said. "Changing religion is the only way. For how long will we suffer the stigma of being untouchables and the hell of disgrace?"
Chander Has, a 22- year-old Dalit from Rajasthan state, condemned the authorities and upper-caste Hindus. "They are angry because they are losing control over the slaves, but we refuse to be slaves anymore," Has said. "We [may] die—but we are determined not to be slaves anymore."
"We want to destroy the caste system," said Ram Raj, chairman of All-India Confederation of Scheduled Caste/Scheduled Tribe Organizations, which had organized the rally. He proclaimed a message of a "changed nation."
Criticizing radical Hindu forces, he said, "They are angry as to why Dalits are siding with the Christians. Our only crime is that we are seeking freedom. We realize we are treated as second-grade citizens. I ask, 'Let my people go'—and today we went and broke the relationship."
Raj informed the Dalit crowds about Christians' plans to start 200 English schools for Dalit students. "I respect them [Christians] from the heart," Raj said. "The whole of … Indian Christians are behind us, and Christians are also supporting us from [the] world over."
Raj thanked Christians for their support and introduced leaders from All India Christian Council (AICC) and Gospel For Asia, who addressed the crowds from the dais.
John Dayal, secretary general of the AICC, said that "showing solidarity for Indian Dalits is our duty."
Joseph D'Souza, president of the AICC, assured the Dalits that the church loves them and respects their rights. "We look up to you," D'Souza said. "The whole church in India is with you, the 300 million Dalits. We are your friends and want to serve you. The church of India will come to you all with love and will serve you."
The crowd responded with thunderous applause.
In the crowd, M.A. Thomas, chairman and founder of Emmanuel School Society in India, said he was pleased with the events of the day. "I am here to encourage and support the Dalits," Thomas said. "We openly welcome them to Christianity."
K.P. Yohannan, founder and international director of Gospel For Asia, told the audience, "I come to you today and speak on the behalf of Christians, [to] show Christ, his love, mercy, for all of us. We are your brothers and sisters. We belong to you; you belong to us. We love you, support you and stand with you. Please remember we love you [with] the love of Christ, unconditioned love."
Yohannan told Christianity Today, "We are inviting them (Dalits) in flesh and blood. It's an incredible day for the church in India. We couldn't have imagined a better day."
Related Elsewhere:
Mainstream media coverage of the Dalit conversion includes:
Thousands covert to Buddhism in India — Associated Press (Nov. 4, 2001)
Hindu outcasts embrace Buddhism in India— Reuters (Nov. 4, 2001)
Hindus convert to escape caste— BBC (Nov. 4, 2001)
A million low-caste Hindus to convert to Buddhism — The Irish Times (Nov.1, 2001)
Stop 'provocative' Dalit conversion plan: National Commission of Minorities — Indian Express (Nov.1, 2001)
Past Christianity Today articles about India's Dalits include:
New Delhi Conference Condemns 'Immense Suffering' in Caste System | National Campaign for Dalit Human Rights plans to appeal to United Nations. (Mar. 9, 2001)

Churches Angry that Indian Census Ignores 14 Million Christian Dalits | Only Hindu, Sikh, and Buddhist members of "untouchable" caste being counted. (Mar. 2, 2001)

Justice Delayed for Dalits | Christian untouchable is murdered, but police stall investigation. (Oct. 19, 2000)

Study of Indian Clergy Exposes Inequalities in Church Leadership | Many low-caste and rural Indians are Christians, but few have positions of influence within the church. (Oct. 9, 2000)

Thousands Mourn Death of 'India's Father' | Evangelist Bakht Singh led a fruitful life of teaching and founding churches (Sept. 22, 2000)

India's First Dalit Archbishop Holds 'No Grudge' Over Predecessor's Attack | Once "untouchable" Dalits make up bulk of country's Christians (May 11, 2000)

Hindu 'Untouchables' Threaten Mass Conversion in December | Two hundred families using Christianity as political pressure tactic (Dec. 1, 1999)
Article continues below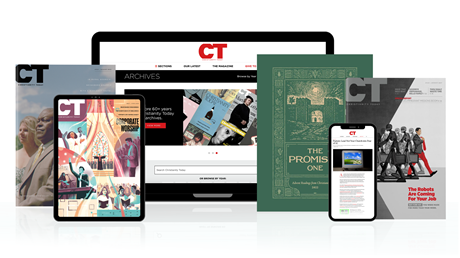 Annual & Monthly subscriptions available.
Print & Digital Issues of CT magazine
Complete access to every article on ChristianityToday.com
Unlimited access to 65+ years of CT's online archives
Member-only special issues
Subscribe
Christians Encouraged as 50,000 Dalits Leave Hinduism
Christians Encouraged as 50,000 Dalits Leave Hinduism