USA Today sings the praises of worship music
"It's almost like God is trying to redefine the whole Christian music industry," Don Moen of Integrity Inc. told USA Today in Friday's edition. A bit effusive, perhaps? The author of the piece is no less so. "The proliferation of new worship music rivals the 19th century spread of religious songs such as Blessed Assurance across frontier America and the Depression-era gospel tunes by the likes of Precious Lord composer Thomas A. Dorsey and Albert Brumley, who penned I'll Fly Away," writes Brian Mansfield.
The 1,589-word story, which appeared as the lead of Friday's Life section, has some interesting notes. There's the story of how Carolyn Winfrey Gillette's rewriting of O God, Our Help in Ages Past became a worldwide sensation (although isn't that more a hymn? If you're going to dichotomize, stick to it). And kudos for noting the role of Promise Keepers and other pan-denominational events in spreading certain tunes. But Mansfield also argues that there have been two waves of praise music: one launched in the 1970s, "when California-based Maranatha! Music started licensing new songs from England," and a second in 1993-94, when the songs Shout to the Lord and I Could Sing of Your Love Forever were released. Huh? As popular as those songs were, they weren't the "Rock Around the Clock" of worship music. Also, Vineyard Music Group, which has been as important as Integrity and Maranatha in developing and promoting worship music, doesn't even make an appearance in the article.
Overall, it's a nice article—if you read it online. In the print version, the article's credibility snaps like a guitar string once you read the caption under the giant photo of Michael W. Smith—who's identified as Martin Smith of the British worship band Delirious. (For more on praise music, see our worship and music areas, which include articles on the history of the worship wars and the praise music industry. See also a poll from our sister publication, Christian Reader, which found that readers' ten favorite worship songs only included one—Shout to the Lord—written in the last 20 years.)
Speaking of Promise Keepers …
Spreading the latest praise songs has never been one of Promise Keepers' core missions, but then again neither has spreading patriotism—until now. Serving in the military hasn't quite become one of the seven promises, but it sounds like it's coming close. "Especially as Christian men, we need to step up and be ready to serve—our Lord, our family, our community, our military," Ray Vialpando, director of U.S. Ministries for Promise Keepers, tells the Los Angeles Times. The message wasn't lost on the 13,500 men who attended the Anaheim rally this weekend. "The central message is still Jesus Christ, but there's a big difference in how this conference feels [compared with] other ones," says James Pino. "There's sort of a second theme about men in the service, about leading them to Jesus Christ before they go into combat. I think it's made things more somber. Usually, there's more jubilation." Another PK-er adds, "I lost track of how many times we sang God Bless America and that Bruce Springsteen song."
Working hard at racial reconciliation, but still not reconciling
One of the seven promises of a Promise Keeper is "reaching beyond any racial and denominational barriers to demonstrate the power of biblical unity." (It's Promise Keepers Day in Weblog, apparently.) But The Washington Times takes notes of three books that say that as hard as evangelicals are working at racial reconciliation, they're not making much progress. Two of the books have been noted heavily in CT: Divided by Faith (which argues that white evangelicals are blinded to social injustice because of their individualized theological worldview) and Philip Yancey's latest book, Soul Survivor (though the excerpt appearing in CT focused on G.K. Chesterton, not race relations). The third is Letters Across the Divide, by David Anderson and Brent Zuercher. All three books apparently argue "that well-intentioned reconciliation efforts don't change much in society and … we need a more candid admission of racism."
Verdict expected in Shelter Now case
"The verdict should come any time now and I am very confident that it will be an acquittal," says Atif Ali Khan, the 26-year-old Pakistani lawyer representing the eight foreign aid workers accused by the Taliban of promoting Christianity. He returned to Kabul Saturday. Tilden Curry, the father of one of the Americans being held, is hopeful, but less optimistic. "It looks like the trial is coming to an end, and I am hopeful it won't be too harsh a sentence," he told the Atlanta Journal-Constitution. However, Frankfurter Allgemeine Zeitung has some fascinating details about the trial that should cause worry. For example, Chief Justice Noor Mohammed Saqib has already said that the trial will end in sentencing.
Weblog rarely includes original reporting (that's the beauty of a Weblog), but CT did hear from Deborah Oddy, the mother of Heather Mercer, on what we should call the prisoners. "It doesn't matter if we call the eight aid workers guests, detainees, prisoners, or hostages," she said.
It's just a word. The prisoners (as I have called them from the beginning) are there against their will. Putting a pretty label on them such as guest or detainee does not change their situation. I was not encouraged nor discouraged by the President's use of hostage. However, I was encouraged that he once again mentioned them as one of the conditions which the Taliban must meet. It's reassuring to know that they are on his radar.
Related Elsewhere
See our past Weblog updates:
October 19 | 18 | 17 | 16 | 15

October 12 | 11 | 10 | 9 | 8

October 5 | 4 | 3 | 2

September 28 | 27 | 26 | 25 | 24

September 21 | 20 | 19 | 18 | 17

September 14b | 14a | 13 | 12 | 10

September 7 | 6 | 5 | 4

August 31 | 30 | 29 | 28 | 27

August 24 | 23 | 22 | 20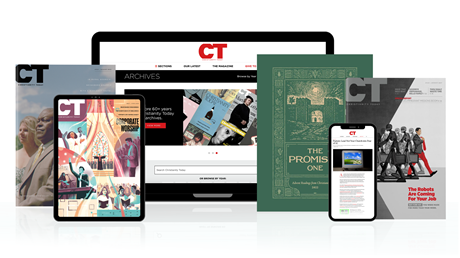 Subscribe to Christianity Today and get access to this article plus 65+ years of archives.
Home delivery of CT magazine
Complete access to articles on ChristianityToday.com
Over 120 years of magazine archives plus full access to all of CT's online archives
Subscribe Now
Praisin' Worship Music
Praisin' Worship Music