An intense legal battle is heating up between the Episcopal bishop of Washington and a conservative Maryland rector she does not trust, with both sides filing legal motions accusing the other of breaking church or civil law. The case has become a legal ping-pong match that threatens to prolong what is already a theological battle in the 2.5-million-member church.
Bishop Jane Holmes Dixon has asked a federal court to reaffirm her right to prevent the Rev. Samuel Edwards from serving as rector of Christ Church in Accokeek, Maryland. On July 16, Edwards's lawyer asked the judge to dismiss that suit.
A group of clergy and laity filed ecclesial charges against Dixon on July 13, accusing her of "intentional, material and meaningful" violation of church law.
In addition, 12 priests in the diocese recently filed ecclesial charges against Edwards, accusing him of violating the "doctrine, discipline and worship" of the church.
Finally, Jack Iker, the Episcopal bishop of Fort Worth, Texas, has claimed pastoral control of the Maryland church. (Edwards was a priest in Fort Worth before moving to Maryland, and remains "canonically resident" in Forth Worth unless Dixon approves his call to Accokeek.) Whether Iker can assume such ecclesial control is being questioned by Dixon's supporters.
"The parish is in a position not unlike that of a spouse who has no intention of ending the marriage," Edwards wrote to his parish in a July 9 letter, "but who because of a disordered and abusive relationship needs to take temporary shelter until the relationship can be restored."
The ecclesial charges filed against both Edwards and Dixon will now be routed through different church channels. If they are found to have merit, they could result in a "presentment"—the church equivalent of an indictment—and ultimately a trial.
The dispute began last December when Christ Church called Edwards as rector. According to church rules, a bishop has 30 days to review a call and act on it. Supporters of Edwards say Dixon failed to veto his call within the prescribed 30-day limit.
Dixon, who has served as the diocese's assistant bishop since 1992, became interim bishop on January 1 when Bishop Ronald Haines retired. In rejecting Edwards's call, Dixon has said he refused to recognize her authority and would not promise to keep the parish in the denomination.
Edwards, a former leader of the conservative ministry Forward in Faith/North America, does not support women's ordination. He also opposes homosexual ordination and blessing gay couples, which Dixon supports.
When Edwards refused to leave, Dixon said she had no choice but to file suit. On June 25, she asked a federal judge to let her as bishop, not Edwards, lead the church until the parish calls another rector.
A federal judge will decide the civil suit. Presiding Bishop Frank T. Griswold has referred the ecclesial charges to a committee.
Related Elsewhere
The Christ Church Web site has a lot of general church information. The rector's page is still under construction.
The Episcopal Diocese of Washington has compiled a substantial resource page of PDF documents, timelines and frequently asked questions regarding the legal battle—all from the bishop's point of view.
Media coverage of the Christ Church rift includes:
U.S. District Court judge hears arguments in suit over control of Episcopal parish (The Sun, Aug. 24, 2001)

Episcopal dispute ends up in federal court (The Sun, Aug. 23, 2001)

Episcopal dispute in Maryland spills into federal court (The New York Times, Aug. 14, 2001)

Fort Worth Diocese Delays Ruling (Associated Press, Aug. 14, 2001)

Accokeek Rector Vows to Stay Despite Episcopal Bishop's Suit (Washington Post, July 30, 2001)

Bishop Sues To Oust Rector in Accokeek (Washington Post, July 26, 2001)

Maryland Church Rift Over Priest (Associated Press, July 16, 2001)

Episcopal Bishop Asks Judge to Oust Christ Church Rector (Washington Post, July 5, 2001)

Theological strife splits Episcopal Church (Post-Gazette, June 3, 2001)

Rector Holds Services Despite Bar (Associated Press, May 27, 2001)
An Episcopal News Service story from the July/August issue of Episcopal Life gives an in-depth look at the charges made in the legal battle.
Fort Worth Bishop Rt. Rev. Jack Leo Iker wrote a letter to clergy saying, "We must not allow a woman bishop to refuse to accept a traditionalist priest into her diocese, because of his convictions."
Previous Christianity Today coverage of divisions in the Episcopal Church include:
Waging Peace | How two Episcopalians—one liberal, one conservative—have learned to say reconciliation. (July 6, 2001)

Identity-Based Conflicts | Father Brian Cox has preached reconciliation in Eastern Europe, Southern California, and now in his own denomination. (July 6, 2001)

Episcopal Bishop Resigns After Court Decision, Blames Liberal Critics |But Montana bishop Ci Jones vows to keep fighting after discipline for affair 20 years ago. (March 8, 2001)

Episcopal Bishops Recommend Jones Be Defrocked | Episcopal Bishop of Montana to receive church's most severe punishment for sexual misconduct. (Feb. 22, 2001)

Bishop to Be Punished 19 Years After Affair | Episcopal Church court may decide fate of Montana's Charles Jones next week. (Jan. 25, 2001)

New Episcopal Ecumenism and Interfaith Officer Appointed | Former Bishop of Iowa, Christopher Epting, wants to improve relations with Jewish and Muslim faiths. (Jan. 17, 2001)

Episcopalians and Lutherans Celebrate Full Communion | Service inaugurates the 'beginning of the journey.' (Jan. 10, 2001)

Lutheran-Anglican Agreement Ineffective Because It's Unknown, Says New Bishop | British, European priests are often unaware of 1996 pact for full communion. (June 22, 2000)

Intercontinental Ballistic Bishops? | Maverick conservatives gain a toehold among Episcopalians. (April 25, 2000)

Episcopal Church on Brink of Ecclesiastical Civil War Over Consecrations | (Feb. 2, 2000)

Dwelling in Unity? | Lutherans, Episcopalians aspire to full communion, but differences remain over role of bishops. (Oct. 4, 1999)

One Church, Two Faiths | Will the Episcopal Church survive the fight over homosexuality? (July 12, 1999)

Dying Church Bequeaths Sanctuary to Anglicans | (Sept. 7, 1998)

Lutherans, Episcopalians Revive Talks | (July 13, 1998)
Article continues below
Have something to add about this? See something we missed? Share your feedback here.
Our digital archives are a work in progress. Let us know if corrections need to be made.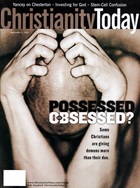 This article is from the September 3 2001 issue.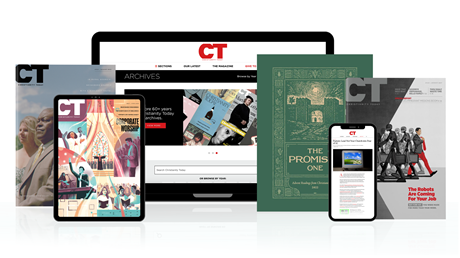 Annual & Monthly subscriptions available.
Print & Digital Issues of CT magazine
Complete access to every article on ChristianityToday.com
Unlimited access to 65+ years of CT's online archives
Member-only special issues
Subscribe
Episcopal Church: Legal Ping-Pong
Episcopal Church: Legal Ping-Pong