The international AIDS crisis has been called the greatest health calamity since the Black Plague of the Middle Ages. It has claimed the lives of more than 20 million people, 80 percent of them Africans. In the southern African countries of Botswana and Zimbabwe, more than 25 percent of the adult population have HIV/AIDS, mostly through heterosexual transmission. Our world is reeling from an incurable disease.
And yet a new survey by Barna Research shows that Americans have little understanding of the threat of AIDS and, more important, little desire to be a part of the solution. The survey also revealed something that should shock us: an evangelical Christian is no more likely to support AIDS-related causes than a non-Christian.
The survey of 1,003 American adults revealed 8 percent of non-Christians were certain they would donate to help AIDS orphans, compared with 7 percent of evangelical Christians. The 92 percent majority gave a variety of reasons for withholding their support, from the lack of money to the feeling that Americans should be focused on solving America's problems first.
It gets worse. A scant 3 percent of evangelicals said they would definitely give for AIDS education and prevention, compared with 8 percent of non-Christians.
Why the evangelical reluctance on this issue?
Perhaps part of the reason is that many simply don't realize the magnitude of the problem: In Africa alone, more than 9 million children under age 15 have been left without a mother and father because of HIV/AIDS. Some, of course, might be passing judgment on those who are HIV/AIDS patients, quietly rationalizing, "Isn't it their own fault?"
It's also hard to feel deeply about something thousands of miles away. Then again, who among us would look the other way if a 4-year-old child were placed on our doorstep with a note reading, "Please help. My mother and father have died and I have nobody left to help me grow up"?
The HIV/AIDS crisis came to my "doorstep" two years ago on a trip to Rakai, Uganda, where I met Richard Sseremba, then a 13-year-old orphan, and his two brothers Mugera 11, and Myzeyi, 10. The boys had been fending for themselves since their mother had died of AIDS five years before, followed by their father a year later. As I spoke with Richard through a translator, I realized he was the provider for his family. Richard pointed to two mounds of rocks just outside the door of their mud-brick house. "These are the graves of our mother and father," he said.
I asked Richard about his most precious possession. He pulled out a red, hardbound Bible printed in his native language. "I like the book of John the best," he said. "I know about Jesus, that he died for us young children."
Richard's comment about his Bible illustrates why Christians, in particular, need to be engaged in helping address this pandemic. Most of the help provided is now from secular sources, and while they are doing a great work providing food and education, they have little or nothing to offer for the deeper spiritual needs of children.
What would the unbelieving world say if Christians took leadership in fighting the AIDS crisis, beginning with an all-out crusade to ease the suffering of millions of AIDS orphans?
After all, this type of mercy was Christ's calling card, and it should be ours. Jesus tended to shock religious people with his actions. He dined with the tax collector; he socialized with the adulteress. If he were alive today, I'm certain he'd be seen at the bedside of AIDS-stricken people, and providing for the children orphaned by the disease, comforting them.
Even if the majority of Christians can never do something bold and dramatic to relieve the suffering caused by HIV/AIDS, a few can—like Christ Presbyterian Church, a congregation in Minnesota that sends its members to help AIDS orphans in Uganda.
Those who cannot make such a trip can certainly pray, donate to ministries that minister to HIV/AIDS patients, keep abreast of the problem, and encourage others to get involved. Whatever our level of involvement, this is our chance to show the kind of radical mercy that Christ holds for each of us.
Richard E. Stearns is president of World Vision.
Opinions expressed in Speaking Out do not necessarily reflect the views of Christianity Today.
Related Elsewhere
See the offical site of World Vision. Its HIV/AIDS HOPE Initiative aims to alleviate the global impact of HIV/AIDS through prevention, care and advocacy.
On the occasion of the 20th anniversary of HIV/AIDS this year, the Centers for Disease Control and Prevention focused on the history (pdf) of the epidemic.
In June, CNN also produced an extensive report on the past 20 years of AIDS.
Avert, a British AIDS Education and Medical Research charity, details the AIDS epidemic around the world, presents a history of the disease, and offers statistics.
The United Nations Population Division has painted a grim picture of the HIV/AIDS epidemic in sub-Saharan Africa—life expectancy will drop by at least 17 years by 2005, according to The Post in Lusaka.
Article continues below
The General Board of Global Ministries United Methodist Church presents facts and figures, news and views, and a look at children affected by AIDS/HIV in Africa.
PBS.org's extensive AIDS in Africa special report includes lists of organizations to help, statistics on every country in Africa, and analysis on how this happened.
Time.com also has an extensive, sobering look at the topic.
For more articles on AIDS in Africa, see allAfrica.com and Yahoo Full Coverage.
Recent Christianity Today articles about the worldwide AIDS epidemic include:
Indian Church Steps Up Education Programs To Deal With Threat Of AIDS | Ten percent of those living with AIDS live in India. (August 17, 2001)

Dying Alone | Baptist women seek out and care for ashamed, abandoned AIDS patients. (July 9, 2001)

Kenyan President Suggests Hanging for 'Knowingly' Infecting Others with AIDS | Church organizations criticize use of capital punishment as solution to epidemic. (July 9, 2001)

Few to Receive Generic AIDS Medicines | Pharmaceutical companies drop suit against South Africa, but problems remain. (May 18, 2001)

Zambia's Churches Win Fight Against Anti-AIDS Ads | Church leaders are concerned that condom promotion encourages promiscuity. (Jan. 12, 2001)

Mandela, De Klerk, and Tutu Join to Fight AIDS | South Africa's men of peace call for end of silence and stigmatization. (Dec. 14, 2000)

Speaking with Action Against AIDS | A report from the Thirteenth International AIDS Conference. (July 19, 2000)

Survey of AIDS Infection Among Priests Shocks U.S. Catholics | Kansas City Star says priests dying at much higher rate than American population. (Feb. 7, 2000)

'Have We Become Too Busy With Death?' | As 4,900 people die each day from AIDS, African Christians are faced with the question. (Feb. 4, 2000)

'Sexual Revolution' Speeds Spread of HIV Among Africans | An interview with World Relief's Debbie Dortzbach. (Feb. 4, 2000)

Lessons from Two Sides of AIDS | An HIV-positive woman and a wealthy businessman are reminded of God's expansive love at a unique camp. (Oct. 23, 2000)

Pastors as Grave Diggers | Christians hope to break the silence and overcome Asia's prejudice against people with AIDS. (July 28, 2000)

African Americans Focus on AIDS Outreach | Black Church Week of Prayer for the Healing of AIDS gains observation (March 24, 2000

Books & Culture Corner: An Open Letter to the U. S. Black Religious, Intellectual, and Political Leadership Regarding AIDS and the Sexual Holocaust in Africa (Jan. 24, 2000)

Church Aids Refugees Despite Violence (Oct. 25, 1999)

Africa: Fidelity Urged to Fight AIDS (July 12, 1999)

Global Death Rates May Skyrocket (May 24, 1999)

I Am the Father of an AIDS Orphan (Nov. 17, 1997)
Have something to add about this? See something we missed? Share your feedback here.
Our digital archives are a work in progress. Let us know if corrections need to be made.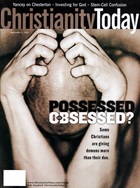 This article is from the September 3 2001 issue.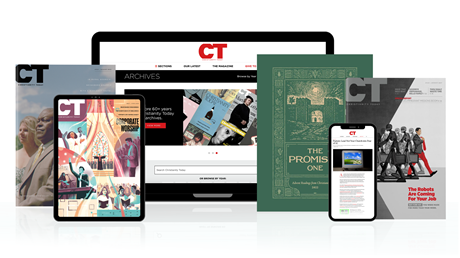 Subscribe to Christianity Today and get access to this article plus 65+ years of archives.
Home delivery of CT magazine
Complete access to articles on ChristianityToday.com
Over 120 years of magazine archives plus full access to all of CT's online archives
Subscribe Now
Mercy Impaired
Mercy Impaired