This year I visited Myanmar, the former Burma, one of the most tightly controlled nations on earth. Local writers told me the capital city has one bookstore—to their knowledge the only bookstore for a population of 50 million. They joked that Myanmar does not have copyright, but "copy left": they rely on foreigners who leave copies behind as their main source of books.
Billboards around town proclaim the "People's Desires" in Stalinesque prose, such as "Report all stooges to the authorities." A troika runs the country with an iron fist, squeezing life out of the economy, stifling religion and the arts, and crushing any moves toward democracy.
Aung San Suu Kyi, who received the Nobel Peace Prize in 1991, has done her best to expose and oppose the brutality of Myanmar's rulers. Daughter of a national hero, she lives under house arrest in Yangon. Whenever she tries to leave, army vehicles blockade her car, creating incidents that attract the international press.
In Myanmar I met with representatives of a small Christian relief organization that helps victims of AIDS. By their estimate, 50,000 AIDS orphans roam the streets of Myanmar, though the government officially denies any problem. Recently the relief workers had visited Aung San Suu Kyi, a bold act that risked retaliation.
"Why are you helping these children?" asked the woman reverentially called "The Lady" by most Burmese. Aid to the needy helps prop up a corrupt regime, she said. They should let conditions grow so intolerable that citizens would rise up in revolt, or the regime would simply collapse.
The relief organization agreed that her argument has a certain logic. Many South Africans supported international sanctions, which harmed people in the short term, in hopes that they might eventually help liberate them. In Miami, Cuban refugees use the same reasoning to oppose economic aid to Castro's beleaguered island.
In the end, though, the Christian relief workers could not simply close their eyes and sacrifice 50,000 orphans to some political end. Through orphanages, clinics, and adoptive families, they are meeting human needs one at a time, as Christians through the ages have traditionally done.
How Then Should We Live?
The dilemma in Myanmar got me thinking of problems in a wider context. Christians see our world as transitory, infected with evil, and destined for destruction. In words from 2 Peter 3:10, "The day of the Lord will come like a thief. The heavens will disappear with a roar; the elements will be destroyed by fire, and the earth and everything in it will be laid bare."
How should we live in view of such a future? The next verses address that very question: "Since everything will be destroyed in this way, what kind of people ought you to be?" The author urges his readers to "live holy and godly lives," to prepare for apocalypse by being spotless, blameless, and at peace with God.
The Bible gives us glimpses of the future. Yet it tells us to focus on behavior in the present, trusting God with the big picture. Some Christians I know tend to confuse those two perspectives. They shrug off destruction of the world's forests and pollution of its air and water—Won't the whole planet be destroyed, like Peter said? In Middle East conflicts, they always side with Israel, ignoring injustices against the Palestinians—Hasn't God promised to bless his chosen people in the latter days?
Such policies confuse our roles with God's. The prophets also predicted the Crucifixion, but that does not mean followers of Jesus should have helped nail him to the cross. The New Testament speaks of an Antichrist, but I will not knowingly vote for him even though doing so might hasten the Second Coming. Though I have some hints about the future, I must live in the present, treating the Earth and its people with the same love and care that God invested in them at the Creation, acting out my faith that God will someday restore it to that graced state.
We take our brightest clue from Jesus, who knew better than anyone the ultimate fate of this planet and described it in terrifying detail. Nonetheless, he spent his time on Earth healing the sick, raising the dead, helping widows and orphans, comforting prisoners, ministering to the poor. "Thy will be done on earth as it is in heaven," Jesus taught us to pray, and then proceeded to show us exactly what that might look like. He showed little concern over the impact his acts of compassion might have on the longevity of the Roman Empire.
Related Elsewhere
BBC News and Salon.com both have good profiles of Aung San Suu Kyi.
Free Burma has a picture tour of Aung San Suu Kyi's life and audio of her speeches.
An unofficial site, Daw Aung San Suu Kyi's Pages has interviews, speeches, and a detailed biography.
Aung San Suu Kyi won the Nobel Peace Prize in 1991.
For more on Myanmar, see Yahoo's full coverage and an in-depth CNN feature.
Previous Christianity Today articles on Myanmar include:
Article continues below
Religious Freedom Report Rebukes China, Others | State Department finds many nations' religious freedoms deteriorating, but some are improved. (Sept. 7, 2001)
The Homeless Church of Myanmar (Oct. 5, 1998)
State Department Report Decries Persecution of Christians (Sept. 1, 1997)
Ethnic Politics Suppresses Outreach (May 19, 1997)
Yancey's columns for Christianity Today include:
Fixing Our Weakest Link | Evangelicals should be more "needful of the minds of others." (July 13, 2001)
Replenishing the Inner Pastor | Churches should take greater interest in their shepherds' spiritual health. (May 14, 2001)
Beyond Flesh and Blood | I used to disdain biblical talk of "invisible spirits." No more. (Mar. 27, 2001)
God at Large | A look around the globe reveals a God as big as we want him to be. (Jan. 31, 2001)
Humility's Many Faces | Everyone I've looked up to has shared one trait. (Dec. 4, 2000)
Getting a Life | The most fully alive persons are those who give their lives away. (Oct. 16, 2000)
To Rise, It Stoops | How parenting mirrors the character of God. (Aug. 29, 2000)
Lessons From Rock Bottom | The church can learn about grace from the recovery movement. (July 11, 2000)
Chess Master | God brings victory even from our bad moves. (May 15, 2000)
My To-Be List | What I learned from a 50-year spiritual checkup. (Apr. 3, 2000)
Would Jesus Worship Here? | Across the world, God moves in mysterious ways. (Feb. 7, 2000)
Have something to add about this? See something we missed? Share your feedback here.
Philip Yancey
Philip Yancey is editor at large of Christianity Today and cochair of the editorial board for Books and Culture. Yancey's most recent book is What Good Is God?: In Search of a Faith That Matters. His other books include Prayer (2006), Rumors of Another World (2003), Reaching for the Invisible God (2000), The Bible Jesus Read (1999), What's So Amazing About Grace? (1998), The Jesus I Never Knew (1995), Where is God When It Hurts (1990), and many others. His Christianity Today column ran from 1985 to 2009.
Previous Philip Yancey Columns:
Our digital archives are a work in progress. Let us know if corrections need to be made.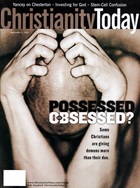 This article is from the September 3 2001 issue.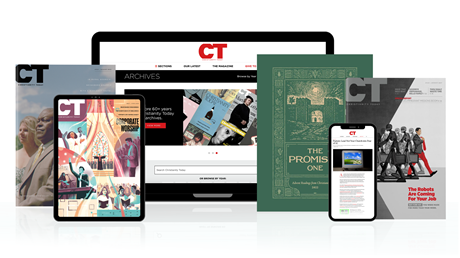 Subscribe to Christianity Today and get access to this article plus 65+ years of archives.
Home delivery of CT magazine
Complete access to articles on ChristianityToday.com
Over 120 years of magazine archives plus full access to all of CT's online archives
Subscribe Now
Compassion Confusion
Compassion Confusion