At the urging of local officials last year, peasant farmer Uwaldo NarvaÍs convinced his neighbors to pull up their cash crop of coca, the raw material from which cocaine is refined, and sow bananas, plantains, and rice instead. Perhaps he agreed to do this because he wanted his fellow farmers to benefit from the promised agricultural subsidies of the U.S.-supported Plan Colombia, which aims to eradicate coca leaf production in the country. Perhaps his recent conversion to evangelical Christianity had convinced NarvaÍs that he must stop contributing to the corrupt cocaine trade. But not even his wife knows for sure why NarvaÍs signed on. He did not live long enough to explain.
As president of the community council of Vereda MedellÍn, a farming settlement three miles south of Puerto AsÍs on the Putumayo River, NarvaÍs himself had cultivated 25 acres of coca and profited nicely. Local processing labs, operated by the Revolutionary Armed Forces of Colombia (FARC), bought NarvaÍs's coca and profited nicely, as well.
In turn, these labs sold the drugs to international cartels to help finance their long-running civil war.
Officials estimate that 402,000 acres of coca plants are under cultivation in Colombia, one of the world's most fruitful coca-producing regions. Each year, about 330 tons of Colombian cocaine, with a street value of about $8,600 per pound, illegally find a way to American drug abusers, according to U.S. officials; another 220 tons go to Europe.
Colombian and U.S. officials are working cooperatively in a costly program to curb cocaine production in Colombia, hoping to reduce cocaine exports to the United States and cripple FARC's economic power. The Bush administration has named a new regional program the Andean Initiative, has increased U.S. support by $882 million, and has drawn neighboring nations into the effort.
Like all farmers in the lush Putumayo area, NarvaÍs had been careful not to take political sides. As a community leader, he had to maintain diplomatic relations with Colombian guerrillas, who control the surrounding countryside, and with government officials across the Putumayo River in the district capital of Puerto AsÍs. Nearly a third of Putumayo's 320,000 residents earn income from the coca industry.
About a year ago, NarvaÍs's wife and children found his body by the side of the road, about a kilometer from their home. NarvaÍs was one of five Putumayo-area leaders killed by FARC since the introduction of Plan Colombia. Since last year's killings, virtually no farmer in FARC-controlled territory has cooperated with Plan Colombia, so crop-dusters, escorted by military pilots, spray coca fields with glyphosate, a herbicide. Critics say the chemical kills legal crops and small livestock, and makes people sick. Some residents have abandoned their farms, crowding into Puerto AsÍs, a violence-prone community of about 100,000, where machine-gun-toting paramilitary fighters patrol public streets.
"As a pastor, I cannot promote Plan Colombia," a Puerto AsÍs minister told Christianity Today. "If I say it is a good thing, my life will be over in seconds. My concept of Plan Colombia is total war. How can I be in favor of that?"
Judge Gilberto Reyes of BogotÁ in July ordered suspension of herbicide spraying, but the government said the ruling applied only to certain Indian lands. Reyes then ruled that the spraying could continue, saying that Indian complaints of health and environmental problems were unsubstantiated.
Guerrillas vs. Paramilitaries
The Putumayo district is a microcosm of a wider conflict that has engulfed Colombia. FARC and the Army of National Liberation (ELN), whose combined forces now total more than 30,000 guerrillas, have been waging war for nearly 40 years. They battle the ineffective Colombian army as well as the independent United Self Defense Forces (AUC), consisting of paramilitary units recruited and financed by wealthy landowners and big business. Caught in the middle are millions of citizens, like Uwaldo and Teresa NarvaÍs and their seven children, who suffer brutality from every side.
Since 1989, an estimated 35,000 Colombians have died from the violence, more than died in the 15 years that Shining Path waged its terrorist war in neighboring Peru. Virtually every Colombian has felt the economic impact. Gross Domestic Product is shrinking by 5 percent per year; unemployment is at 20 percent and rising. Some 60 percent of the population has dropped below the poverty line, and the poorest have reduced their food consumption by half.
Unlike other insurgencies in Latin America, the one in Colombia did not pass into history with the fall of the Iron Curtain.
In fact, FARC has experienced remarkable growth, expanding from 8 to 65 "fronts"—local guerrilla organizations—in the past 15 years. ELN grew from 3 to 35 fronts.
Colombia's political establishment attributes the guerrillas' success to drug trafficking. Yet increasing numbers of Colombians are convinced that their government cannot stop the war without addressing injustice and inequality between largely affluent city dwellers and poor farmers.
"It is becoming increasingly clear where the war comes from," the Putumayo pastor said. "It comes from a lack of social investment, accompanied by administrative corruption and state immorality. The state is present in some places, deploying the military, sending helicopters, weapons, and war materiel. But it needs to have a presence in terms of social investment, with assistance programs, hospitals, and roads."
Plan Colombia will only increase violence, many say (some because they fear reprisals from FARC). In June, rioting farmers destroyed herbicide stockpiles in Tibu, a remote community near the Venezuelan border.
"The churches in Colombia are trying to bring peace to our country," says BogotÁ pastor Peter Stucky. "We don't think the way to do it is by the U.S. government sending Black Hawk helicopters, equipping more army units, fumigating. … and bringing about more displaced people to add to the 2 million displaced we already have."
"We don't think that's the way to bring peace to Colombia. We think we have to de-escalate and sit down and talk. That's a hard and tedious process," Stucky says.
Not everyone is convinced a negotiated solution is possible. Some Colombian leaders are convinced that the guerrillas are stalling negotiations as they expand their military operations, particularly in a demilitarized zone created in 1998.
Which Way to Peace?
Stucky, the Colombia-born son of Mennonite missionaries, knows firsthand just how costly is the way to lasting peace. Ten years ago, when Colombia was rewriting its Constitution, Stucky and one of his parishioners, attorney Ricardo Esquivia, helped launch a coalition for conscientious objectors, which eventually won exemptions for theology students to the country's military draft. Infuriated, the country's generals tried unsuccessfully to close his church.
Evangelicals, who make up around 3 percent of Colombia's population (which is 90 percent Roman Catholic), saw that Christian pacifism could become an effective strategy. In 1995 the Evangelical Confederation of Colombia (CEDECOL) created a Commission on Human Rights and Peace, naming Esquivia as director. The organization quickly mobilized evangelicals to promote peace so that they can save some of their neighbors' lives and alleviate suffering.
A key component in that effort is an 80-hour workshop in which hundreds of pastors and church leaders have been trained in how churches can maintain neutrality, minister to people on all sides of the conflict, and introduce nonviolent means to resolve local disputes.
"These pastors are in the middle of the conflict, their churches are under attack, many are displaced," Stucky says. "They have to deal with whoever is running the area, whether it's the guerrillas or the paramilitary. So what these CEDECOL workshops try to do is give them a new mentality—new, biblical viewpoints. And they do enter right in and become a sort of organized force. They can talk to folks in conflict; they respond to this huge human tragedy that's going on."
Scores of pastors and evangelists have died in the conflict, prompting charges that the guerrillas target evangelical pastors for elimination. Other Christian leaders are among more than 4,000 disappeared persons. These include three North American missionaries kidnapped by a guerrilla faction in 1993, whose fate remains unknown, despite repeated efforts to discover their whereabouts—or their graves.
Prominent BogotÁ minister Hector Pardo cites several reasons pastors have died at the hands of guerrillas. "One, because we do not make financial contributions to the revolution. Two, when they go to churches, especially rural churches, they expect to make speeches to the congregation, or they think the pastor will encourage his members to join the fight. The third reason is that they believe a good number of our churches are dependent on the United States, which is one of their enemies. They know we evangelicals maintain relations not just with the U.S. but with Europe and other places."
Some pastors report that guerrillas sometimes take a discomforting personal interest in what happens in the churches. "I have had contact with guerrillas, especially while serving as president of the pastors association," says JuliÁn Collazos, pastor of Jesus Christ Is the Way Church in Cali. "They told me about cases they knew of pastors behaving badly, of misusing church funds or dallying with another woman. The guerrillas told me: 'If you, in your capacity as an authority over these people, can correct the situation, nothing will happen to them.'"
Esquivia represents CEDECOL on the National Council for Peace, which in- cludes representatives of civilian and governmental agencies involved in peace negotiations with the guerrillas. In two years of talks, the peace council has made little headway toward ending the war. But contact with guerrilla leaders has given Esquivia opportunities to discuss the security of Christian ministers. He believes that evangelicals are not uniquely at risk.
Esquivia's assessment of the danger provides little comfort to ordinary Colombians. Murder is an everyday occurrence. Colombia's homicide rate is 15 times greater than in the United States, which itself has one of the highest murder rates among industrialized nations.
There is more bad news still. In the past two years, Esquivia and his staff have documented a significant increase in deaths of church leaders at the hands of paramilitary troops known as paras. Such killings are especially significant in northern Colombia, where AUC forces maintain their headquarters.
In one case last year, a young man posing as a guerrilla attended a worship service at the Evangelical Church of the Caribbean in the town of Tierralta. The pastor and congregation welcomed him, as they would any visitor. The youth was, in fact, a para and later told his commander that the church sympathized with the rebels. A death squad returned to Tierralta, murdering the pastor and four church members. (Guerrillas have also murdered pastors and closed churches.)
Paramilitary atrocities have multiplied in Medio Magdalena and Bolivar Department, areas that right-wing forces have wrested from FARC and ELN control. AUC troops have killed more rebel "sympathizers" than actual rebels. AUC aggression has prompted a general exodus from farms and villages to the relative safety of urban areas. Some 40,000 rural residents of Bolivar Department, for example, have taken refuge in Sincelejo.
According to CEDECOL surveys, 80 percent of them are evangelical Christians. Cities are not necessarily havens, though. At the moment, AUC is battling ELN for control of Barrancabermeja, site of Colombia's principal oil refinery.
Frontline Peacemakers
A small group of evangelicals has decided to work for peace in Barrancabermeja. At the invitation of the Colombia Mennonite church, Chicago-based Christian Peacemaker Teams (CPT) has placed a four-member delegation in Barrancabermeja to "accompany" the local population. The CPT team members, three U.S. citizens and one Canadian, hope their presence will attract greater international attention to the conflict, making it harder for warring factions to commit atrocities against local civilians. Their plan includes fasting and prayer vigils. Their first public vigil, at the site of a murder committed the day they arrived, lasted an entire Saturday. The event drew participants from throughout the city and was covered by the local media.
In Colombia, where the press reports fewer than half of all murders and the police investigate just one in ten, public awareness could save lives. The hope is that perpetrators will think twice before committing violent acts if they know their crimes will be exposed.
CPT has tested the same strategy in other violent places in the world. A peacemaker team is in Hebron, trying to create a nonviolent buffer between Israeli soldiers and Palestinian combatants.
In Chiapas, a restive state in southern Mexico where evangelicals have been targeted, a five-day fast and prayer vigil by CPT volunteers in front of a military base prompted President Vicente Fox to send representatives to participate in new peace discussions.
"In our view, we have to walk into the face of violence as prepared to de-monstrate the overwhelming power of love as soldiers are prepared to give their lives for their cause," CPT founder Gene Stoltzfus says.
Stoltzfus adds that peaceful engagement with armed groups has brought modest but measurable results. "We actively talk to military and law-enforcement people. We explain what we are doing and that some 4,000 churches that support us are watching events with great interest. We invite people to lay down weapons," he says.
"You've got to figure out ways to break the logjam," Stoltzfus told Christianity Today. "[But] peace doesn't break out the next day."
Such patient work is too late for citizens such as Uwaldo NarvaÍs. But Colombian evangelicals are praying that it is not too late for their country.
Related Elsewhere
A ready-to-download Bible Study on this article is available at ChristianBibleStudies.com. These unique Bible studies use articles from current issues of Christianity Today to prompt thought-provoking discussions in adult Sunday school classes or small groups.
For more Colombia news, see Yahoo's full coverage.
A Colombia profile was prepared under the Country Studies/Area Handbook program of the U.S. Department of the Army.
Recent media coverage of Plan Colombia includes:
U.S. pilots fight coca in Colombia For Americans under contract in an anti-drug plan, attacks go with the job (The New York Times)

U.S. pilots in Colombia say they're not 'Rambo' They are just ordinary crop dusters—whose target is the world's biggest cocaine industry (Reuters)

Drug crop-spraying debate heats up Opponents say the plan poses health risks while the U.S. ambassador warns that aid could be withheld (Associated Press)

Colombia rebels claim kidnappings of three Germans Admission links their July 18 abduction to Washington's backing of a Colombian anti-drug offensive (Associated Press)
Article continues below
Previous Christianity Today articles on Colombia include:
Hostage Pastor Released Unharmed In Colombia | Wife pledges to stay in Colombia because the kidnappers cannot stop the Lord's work. (August 20, 2001)

Fate of Kidnapped Colombian Pastor Still Unknown | FARC suspected, but so far there has been no word from Gomez's abductors. (March 13, 2001)

Colombian Guerilla Offers No Clues to Missionaries' Fate | FBI says that Medina has no information on kidnapped New Tribes missionaries. (Feb. 23, 2001)

Another Prominent Pastor Kidnapped in Colombia | Family believes kidnapping is God's will so that Gomez's can witness to his abductors. (Feb. 23, 2001)

Break in Missionary Kidnapping Case | Captured Colombian guerilla may hold key to U.S. missionaries' fate. (Dec. 4, 2000)

Colombian Pastor Released After Paying Ransom | Ransom arrangement a tough decision for churches and missions. (Sept. 9, 2000)

Plan for Peace in Colombia Is a Plan 'For Death,' Say Church Activists | Will U.S. military assistance in destroying coca fields only increase violence? (Aug. 15, 2000)

Death in the Night | Colombia's pastors endure extortion, kidnappings, and threats as they plant churches and help the poor in a war zone. (June 6, 2000)

Colombia's Bleeding Church | Despite the murders of 120 church leaders, Christians are fighting for peace in one of the world's most violent nations. (May 18, 1998)

Fate of Kidnapped Missionaries Still Unresolved | Colombia remains thought to end questions are not human after all. (Mar. 29, 2000)

Twenty-five Pastors Killed This Year (Oct. 4, 1999)

Christians Held As Hostages
Have something to add about this? See something we missed? Share your feedback here.
Our digital archives are a work in progress. Let us know if corrections need to be made.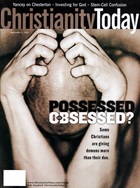 This article is from the September 3 2001 issue.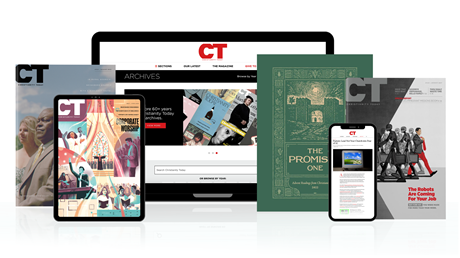 Subscribe to Christianity Today and get access to this article plus 65+ years of archives.
Home delivery of CT magazine
Complete access to articles on ChristianityToday.com
Over 120 years of magazine archives plus full access to all of CT's online archives
Subscribe Now
Risking Life for Peace
Risking Life for Peace