The fall of Rome in 410 was a calamity of staggering proportions to the citizens of the Roman Empire. Civilization itself had been shaken to its foundations.
So it was viewed by Augustine, from his vantage point on the North African coast. But he worried not so much about the empire as about the threat of a backlash to Christianity.
Hadn't critics warned for years that Christians' pacifism would weaken the empire? Didn't this confirm the fears that Christianity was too other-worldly for its followers to be responsible citizens of the state?
Though church and state had worked together for nearly a century (since the conversion of Constantine), Augustine still felt that he needed to establish once and for all that Christians could in conscience assume the full obligations of citizenship, including participation in warfare.
The task was a challenge. Critics seemed to have on their side the teachings of Jesus himself. Though Jesus never talked about war directly, his message of love, humility, and compassion seemed incompatible with violence and killing. And so it was understood by most early Christians.
However, Augustine had already argued (in his attack on the Manichees) that, properly understood, Jesus' teachings did not in all cases call for literal obedience. Of Jesus' injunction, "If someone strikes you on the right cheek, turn to him the other also," Augustine said, "What is here required is not a bodily action, but an inward disposition. The sacred seat of virtue is the heart."
To illustrate this priority of inward motive, Augustine asked readers to consider a man hitting a boy and another man caressing a boy. The first case seems bad, but the man might be a father lovingly disciplining his son; the second case seems good, ...
1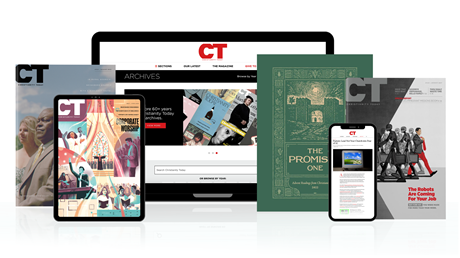 Subscribe to Christianity Today and get access to this article plus 65+ years of archives.
Home delivery of CT magazine
Complete access to articles on ChristianityToday.com
Over 120 years of magazine archives plus full access to all of CT's online archives
Subscribe Now
A Time For War?
A Time For War?