'This is not just an accusation. There is proof.'
The Afghanistan "trial" of eight foreign Christians accused of promoting Christianity is in recess today because Friday is a Muslim day of prayer. It remains unclear what's happening in the trial itself. The New York Times reports that a press conference by foreign minister Wakil Ahmad Muttawakil began and ended yesterday with commentary on the differences between Christian and Muslim beliefs about Jesus. "We will end this conference by saying, praise be to Jesus Christ, who will eventually come as a Muslim and will follow the teachings of Islam," Muttawakil said. But if reporters got a lesson in religious doctrine, they got less information about the trial. Are the foreigners on trial— two Americans, two Australians and four Germans—facing the death penalty, or 3 to 10 days in prison followed by expulsion? Muttawakil was unclear. The lighter sentence, he said, applies to all who are accused of Christian evangelism. "In this case, there is a difference. This is not just an accusation. There is proof." Other issues remain as murky, reports Reuters. "The Taliban, having originally promised the trial would be open to relatives, diplomats and journalists, have so far denied access to the proceedings. It is thought the defendants have yet to appear. It is also unclear whether the 16 Afghans [also arrested], who are expected to be tried separately, would be called to give evidence."
One item was made abundantly clear at the press conference: it will be much harder for aid organizations to work in the country. "We have been relaxed, but now the NGO's [nongovernmental organizations] will be made to obey the laws," Muttawakil said. These include Taliban approval for every staff worker and channeling all money through the Afghanistan National Bank. But non-Muslim NGOs might not even be allowed into the country from now on if Naim Safi of the Taliban Information Ministry is correct. "If there exists just one Islamic nongovernment organization, then there is no need for other NGOs to come here," he told reporters.
Meanwhile, The Washington Post's David Cho interviews friends and relatives of Heather Mercer, one of the American detainees. "The woman is a rock," a classmate says. Adds another, "She had very strong beliefs, but it was never something she would push on people."
The Cincinnati Post editorialized on the trial Wednesday: "If the charges are true—and who knows how loosely the Taliban construe proselytizing—the workers showed courage in pushing their faith since they knew what the laws were going in. But spokesmen have denied the workers tried to teach religion. If they did, they also endangered their 16 Afghan employees."
Gospel Hall of Fame gets all shook up
Christian critics who derided Elvis Presley as the epitome of the lascivious nature of rock music are rolling over in their graves (or family rooms). The King of Rock and Roll, already inducted into the Rock Hall of Fame and the Country Music Hall of Fame threepeated this week as the Gospel Music Association announced he'd be joining Andrae Crouch, Mahalia Jackson, the Fairfield Four, and singing legend Billy Graham in the Gospel Music Hall of Fame. (Okay, so Graham isn't a singing legend, but he is in the Gospel Hall of Fame.) The Gospel Music Association notes that all three of Elvis's Grammy wins were for gospel recordings, not rock.
Presley is the biggest name among the new inductees, but the others aren't too shabby either. They are producer and songwriter Kurt Kaiser ("Pass It On"), Keith Green ("O Lord You're Beautiful"), Christian rock pioneer Larry Norman ("I Wish We'd All Been Ready"), Doris Akers ("Sweet, Sweet Spirit"), Albertina Walker ("Joy Will Come"), Wendy Bagwell & the Sunliters ("Here Come the Rattlesnakes") and The Rambos ("We Shall Behold Him").
In related news, Newsweek International reports that gospel music is huge among the Japanese. Now where was original reporting like this when the U.S. version of the magazine did its Christian music cover story?
Gay D.C. councilman threatened Salvation Army
Remember back when the media was all in an uproar about a reported deal that the Salvation Army had struck with the White House? (If not, a reminder: it pledged to support the faith-based initiative so long as there were guarantees it wouldn't be told who it had to hire.) Well, apparently the media didn't report everything. At a "Redefining the Gay Agenda" panel for the Liberty Education Forum, District of Colombia councilman David Catania explained how he bullied the local office:
I had an opportunity to talk to a senior person in the Salvation Army's head of command center and I wasn't—for those of you who know me in the district, I was on a kind of hypoglycemic high which is I was very moody at this point. And, so, I said—and I really have the worst foulest mouth. And I said to the [Colonel], I said, "You know I read in the paper that my local folks aren't doing this, but I hear you're attempting to do this. Well, well,"—I said, "Let me just break it down for you." I said, "This faggot controls federal grants in the district as well as local and you'll never see another cent as long as you live. I'll subpoena every one of you mother-[expletive]s and I'll bring you down and I'll turn my chamber into a national circus. Do we understand each other?" "Yes, Councilman." "I want a letter within the hour denouncing that you have any intentions of discriminating against gays and lesbians." "Yes, Councilman." And that's the importance of being at the table. [Laughter and applause] Rarely will that hit the papers. Sometimes it does.
Liberty Education Forum president responded, "It will now." It hasn't yet, but it has been picked up by the Culture and Family Institute, which was founded by Concerned Women for America. Asked to reply, Salvation Army Major George Hood told the CFI, "We just have to turn the other cheek and be who we are."
More articles
Sudan:
Christianity in England:
Church and state:
Education:
Politics:
Life ethics:
Church life:
Money and business:
Missions and ministry:
Other religions:
Other stories of interest:
Related Elsewhere
See our past Weblog updates:
September 6 | 5 | 4

August 31 | 30 | 29 | 28 | 27

August 24 | 23 | 22 | 20

August 17 | 16 | 15 | 14 |13

August 10 | 9 | 8 | 7 | 6

August 3 | 2 | 1 July 31 | 30

July 27 | 25 | 24 | 23

July 20 | 19 | 18 | 17 | 16

July 13 | 12 | 11 | 10 | 9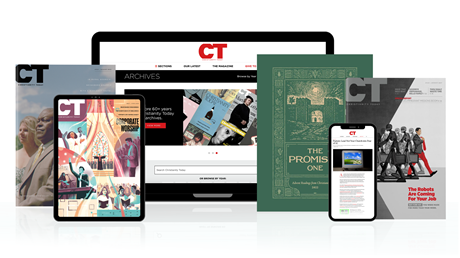 Subscribe to Christianity Today and get access to this article plus 65+ years of archives.
Home delivery of CT magazine
Complete access to articles on ChristianityToday.com
Over 120 years of magazine archives plus full access to all of CT's online archives
Subscribe Now
"Taliban Trial Continues, But Christian Aid in Afghanistan Won't"
"Taliban Trial Continues, But Christian Aid in Afghanistan Won't"