Though a plan to publicize flattering falsities about the United States was scrapped several weeks ago, government agencies are still trying to figure out how to make people overseas like us. The War on Terror requires that our international friends far outnumber our enemies, and it would help if potential attackers had a chance to see America as something other than the Great Satan.
John Winthrop (January 12, 1588-April 5, 1649), the first governor of the Massachusetts Bay Colony, knew that America would stand forever in the world spotlight. He wanted it that way. A Puritan, he had left England because he was "verily persuaded God [would] bring some heavy affliction on this land." Before leaving, he even helped alter the Massachusetts Bay charter so that the colony would be under local, not English, control. He had a plan to show England, and everyone on the planet, what a truly godly society looked like.
En route to America in 1630, Winthrop preached a famous sermon called "A Modell of Christian Charity." Below are the concluding paragraphs. He describes a place whose image would be wonderfully easy to sell—but, historically, impossible to maintain.
"We are entered into covenant with Him for this work [of establishing the colony]. We have taken out a commission. The Lord hath given us leave to draw our own articles. We have professed to enterprise these and those accounts, upon these and those ends. We have hereupon besought Him of favor and blessing.
"Now if the Lord shall please to hear us, and bring us in peace to the place we desire, then hath He ratified this covenant and sealed our commission, and will expect a strict performance of the articles contained in it; but if we shall neglect the observation of these articles ...
1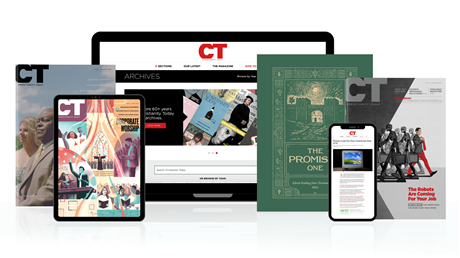 Subscribe to Christianity Today and get access to this article plus 65+ years of archives.
Home delivery of CT magazine
Complete access to articles on ChristianityToday.com
Over 120 years of magazine archives plus full access to all of CT's online archives
Subscribe Now
National Makeover
National Makeover