Supreme Court says "fake" child pornography is okay, but Ashcroft takes action
Christian and profamily organizations are outraged over yesterday's Supreme Court decision (html | pdf) that overturned a nationwide ban on depicting minors in sexual activity. "The statute proscribes the visual depiction of an idea—that of teen-agers engaging in sexual activity—that is a fact of modern society and has been a theme in art and literature throughout the ages," wrote Justice Anthony M. Kennedy for the 6-3 majority.
The Child Pornography Protection Act (CPPA) barred distributing or possessing any images of children engaged in sex—even if no children had actually been used to make the pornography. Critics of the law—and the court majority—said it criminalized such films as American Beauty and Traffic, both Academy Award-winners.
Justice Sandra Day O'Connor dissented in part, but Justice Antonin Scalia and Chief Justice William H. Rehnquist dissented from the entire decision. "The aim of ensuring the enforceability of our nation's child pornography laws is a compelling one," Rehnquist wrote. "The [law] is targeted to this aim by extending the definition of child pornography to reach computer-generated images that are virtually indistinguishable from real children engaged in sexually explicit conduct."
Profamily organizations agreed. "The Court's speculation about movies like [American Beauty] and paintings being prosecuted is abject nonsense," says a press release from Jan LaRue, senior director of Legal Studies for Family Research Council. "Congress made clear that the law should not be construed to apply to such material. … All the Court needed to do is determine the reach of the statute and exclude the kinds of images to which it could not apply. That's the Court's job and by failing to do it, they've failed children and left them vulnerable to sexual predators."
The groups are even more upset by "judicial activism" in the case. The court "struck down a version of CPPA that Congress did not pass," complained Thomas Jipping, Senior Fellow in Legal Studies at Concerned Women for America. "By acting more like a legislature than a court, the Supreme Court today undermined legislative efforts to protect children and contributed to the erosion of our culture."
That culture is eroding so much that child pornography and pedophilia just don't seem so bad any more, say commentators. "Pro-pedophilia (or anti-antipedophilia) rationalizations of the early '80s are still in play," says John Leo. Recent efforts by some psychologists and a journalist are attempting to change the battle between "virtually all Americans versus the pedophiles" to a battle between "scientific and fair-minded people who believe in openness and dialogue versus meddling, antiscientific, right-wing moralists."
It's not as simple as that, APA spokesman Rhea Farberman tells USA Today. "Researchers are not trying willy-nilly to turn traditional American values upside down. … There is no drive among mainstream mental health professionals or social science academics to 'legitimize adult-child sex.' But … there are reasonable questions for research, including analyzing types of sexual activity that include everything from fondling to rape."
Most newspapers and columnists haven't commented on the ruling itself yet, but the few that have generally side with the Supreme Court. "The Supreme Court's ruling yesterday striking down a federal ban on 'virtual' child pornography sent a clear message to would-be censors: The government must be scrupulous, when regulating obscene material, not to infringe on protected speech," says The New York Times.
The Los Angeles Times is more measured in its reaction. The decision "shows a wise and courageous allegiance to the rights that are this nation's greatest strength," but that shouldn't be the end of the story, the paper said. "Now we urge lawmakers to work within these newly articulated constitutional limits to make it harder for pornographers to exploit real children."
Attorney General John Ashcroft pledges to do just that. Child pornographers "will find little refuge" in yesterday's decision, he said in a rare comment on a Supreme Court decision. "I am disappointed that the court chose to make that obligation to prosecute child pornography more difficult. However, I am undeterred in my resolve to do all that I can to protect our children from the pornographers and other predators who would prey on their innocence."
With that, he announced new rules for going after child pornography. No longer will the local U.S. attorney have to approve all criminal charges. In addition, prosecutors are being urged to take greater advantage of local obscenity statutes.
Related Elsewhere
See our past Weblog updates:
April 16 | 15
April 12b | 12a | 11 | 10 | 9 | 8
April 5 | 4 | 3 | 2 | 1
March 28 | 27 | 26 | 25
March 22 | 21 | 20 | 19 | 18
March 15 | 14 | 13 | 12 | 11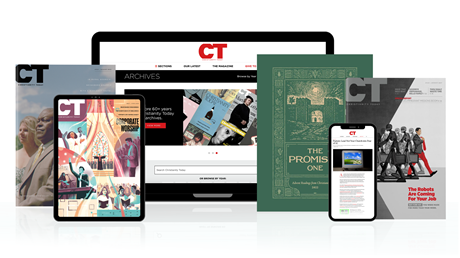 Subscribe to Christianity Today and get access to this article plus 65+ years of archives.
Home delivery of CT magazine
Complete access to articles on ChristianityToday.com
Over 120 years of magazine archives plus full access to all of CT's online archives
Subscribe Now
After Supreme Court Ruling, Ashcroft Gets Tougher on Child Pornography
After Supreme Court Ruling, Ashcroft Gets Tougher ...