Will 15 civilians trapped in Church of Navity leave today?
One of the Palestinian gunmen holed up in Bethlehem's Church of the Nativity was shot and killed by Israeli troops early this morning. Israeli soldiers, who have had the church surrounded since April 2, say the man was armed and had fired shots from the church's courtyard.
New Holy Land violence also flared today as Israeli tanks and troops raided the West bank city of Hebron, killing nine. Only hours before, Israel had accepted American and British proposals to end the month-long siege of Yasser Arafat's compound.
New Bethlehem negotiations were also begun this weekend, but according to most news reports no headway was made and there is no indication when the talks will resume. "So far we have reached no solution," Palestinian legislator Salah Taamari told the Associated Press Sunday. "The easy thing for us to do as negotiators is to withdraw, but since there is a ray of hope we will persevere."
Reuters is reporting that the ray of hope may take shape today. A militant inside the church has told reporters by phone that 15 civilians caught up in the standoff may leave the church today. He also says that the wanted gunmen may agree to exile in order to end the standoff.
Fourteen Christians slain in Indonesia
With screams of "Kill them all," a dozen black-masked men with guns, grenades, and daggers stormed the village of Soya on the outskirts of Ambon yesterday. Fourteen Christians died in the attack. Ambon was the site of sectarian violence that killed 9,000 people in the last three years.
Who committed the massacre is unclear. Some observers have accused the Indonesian military, but officials deny the charges. Others say they have "no doubt" that militant Islamic group Laskar Jihad was behind the attack. The group has not taken responsibility.
On Friday, Laskar Jihad rejected February's peace deal that attempted to end the fighting between Muslims and Christians in Maluku, a region known as the Spice Islands during Dutch colonial rule. "From today, we will no longer talk about reconciliation," said Laskar Jihad commander Jafar Umar Thalib at an April 26 rally. Tension began as Muslims at the rally began to march on Christian villages, prompting intervention by armed police.
Judge saves two from death in Nigeria
Last week, a Nigerian court sentenced Christians Lawal Yakubu and Ali Jafara to death under Shari'ah law for converting to Christianity. Their execution was planned for this weekend. But the presiding judge of the Shari'ah court, Alhaji Awal Jabaka, threw out the sentence Friday. The judge ruled that although Islamic texts call for death when Muslims convert, the Zamfara State Shari'ah penal code has no provision for such offenses and thus no power to pass such a sentence. There has been no report on what will now happen to the two Christians.
More articles
Persecution:
Television evangelists:
Clergy sex abuse scandal:
Other stories of interest:
Related Elsewhere
See our past Weblog updates:
April 26 | 25 | 24 | 23 | 22
April 19 | 18 | 17 | 16 | 15
April 12b | 12a | 11 | 10 | 9 | 8
April 5 | 4 | 3 | 2 | 1
March 28 | 27 | 26 | 25
March 22 | 21 | 20 | 19 | 18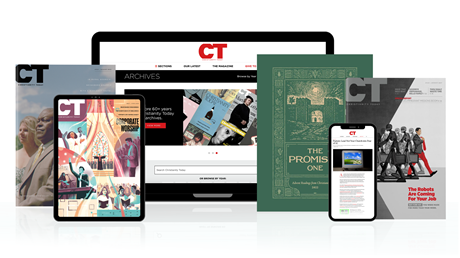 Subscribe to Christianity Today and get access to this article plus 65+ years of archives.
Home delivery of CT magazine
Complete access to articles on ChristianityToday.com
Over 120 years of magazine archives plus full access to all of CT's online archives
Subscribe Now
Gunman Killed in Church of the Nativity Courtyard
Gunman Killed in Church of the Nativity Courtyard