Groups petition FDA to revoke approval of abortion pill
After reports of deaths, severe hemorrhaging, serious bacterial infections, heart attacks, and other major medical trauma associated with abortion drug RU-486, three organizations have petitioned the Food and Drug Administration to revoke its approval.
"From the outset, the process used by the FDA to bring RU-486 to the U.S. market was fraught with violations of the FDA's established norms for ensuring drug safety and effectiveness," says the petition (executive summary | full text | statistics), signed by the American Association of Pro-Life Obstetricians and Gynecologists, the Christian Medical Association, and Concerned Women for America. "Regardless of one's position on abortion, FDA's violations of its standards and rules have put women's health and lives at risk."
More on life ethics:
Couple who had sex in St. Patrick's Cathedral face charges
Meet Brian Florence and Loretta Lynn Harper. Last week, the Virginia couple traveled to New York City. Like a lot of tourists, they visited Fifth Avenue's famous St. Patrick's Cathedral. But they didn't go to pray. The two started having sex in one of the vestibules as worshipers just feet away celebrated the Feast of the Assumption. Soon enough, police burst in and arrested them. How did they find out? The sex was part of a radio show stunt in which couples won points for having sex in public places. The show even sent out a producer to describe the scene in detail via cell phone (he also was arrested). The radio station has suspended—but not fired—the two radio hosts.
"What late-pubescent and culturally suicidal dementia has afflicted the West that grown people insist on defiling and slandering the very faith to which we owe our civilization?" asks UPI's Uwe Siemon-Netto, who notes that this isn't the first time Americans have desecrated their houses of worship, but it's certainly one of the worst.
FCC Commissioner Michael Copps says he'll "consider the strongest enforcement action possible against this station, up to and including revocation." But as William F. Buckley Jr. points out on National Review Online, it's not just about WNEW-FM. "It is an arm of Viacom. This is a giant corporation which owns not only New York radio stations that sponsor pornography in church, but also huge divisions of entertainment at large, including MTV and Blockbuster Video. … We have had many reports in recent years of desecrations of synagogues. None comes to mind that was sponsored by a radio station owned by a corporate colossus."
Yesterday, Florence and Harper appeared in court for a preliminary hearing. Their lawyer says they were just simulating sex, but Harper, at least, was naked from the waist down when police arrived.
The New York Daily News gives the final word today to construction worker Michael Prinzo, who provided sermon fodder for pastors across the country when he shouted outside the courtroom yesterday, "Hey, it's sex. Everybody does it. What's the big deal?"
Abu Sayyaf is back
The Philippine guerrilla group that had American missionaries Martin and Gracia Burnham captive for more than a year has now taken other missionaries hostages: Jehovah's Witnesses. Two of the six captives were beheaded yesterday.
"This is what will happen to those who do not believe in Allah," said a note found one of the preacher's head. "This is part of our jihad."
Jolo army commander Brigadier Romeo Tolentino told reporters, "This is a barbaric act by a barbaric group trying to propagate their religion." He should be careful—someone might interpret his comments as suggesting Islam isn't a religion of peace.
More articles
Politics and law:
Church and state:
Theology:
Anglican rift:
Homosexuality:
Crime and violence:
Abuse charges against the Catholic Archbishop of Sydney:
Related Elsewhere
See our past Weblog updates:
August 21 | 20 | 19
August 16 | 15 | 14 | 13 | 12
August 9 | 8 | 7 | 6 | 5
August 2 | 1 | July 31 | 30 | 29
July 26 | 25 | 24 | 23 | 22
July 19 | 18 | 17 | 16 | 15
July 12 | 11 | 10 | 9 | 8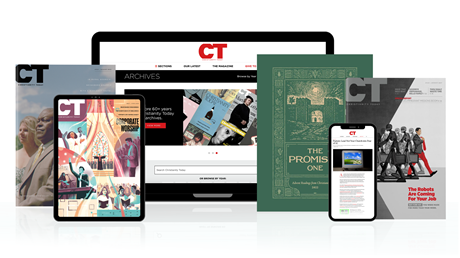 Subscribe to Christianity Today and get access to this article plus 65+ years of archives.
Home delivery of CT magazine
Complete access to articles on ChristianityToday.com
Over 120 years of magazine archives plus full access to all of CT's online archives
Subscribe Now
Christian Groups Push for RU-486 Ban
Christian Groups Push for RU-486 Ban