This is part three of a conversation between two authors whose books discuss the faith of J. R. R. Tolkien and the religious values underpinning The Lord of the Rings. Parts one and two appeared on our website earlier this week.
Bradley J. Birzer is assistant professor of history at Hillsdale College in Michigan, where he specializes in the history of the American West, and related topics. His book, J. R. R. Tolkien's Sanctifying Myth: Understanding Middle-earth, was just published by ISI Books.
Mark Eddy Smith is a graphic designer at InterVarsity Press, which published his book, Tolkien's Ordinary Virtues: Exploring the Spiritual Themes of The Lord of the Rings, earlier this year. (purchase)
* * *
Dear Mark,
What a great response—thought provoking to be sure! I laughed pretty hard when I read your "out of my depth" comment. I felt the exact same when I sent the email (number 2) to you yesterday. I thought, "Oh man, I really hope I got all this right." And, I probably didn't get it all right. But, then, I can give the excuse I got in theology classes most of my life—"well, it's all a mystery." A few years ago, that response frustrated me to no end. Now, it comforts me.
And, writing of mystery, I was particularly fascinated by your discussion of modernity. I'd like to stay there for a bit, as I think it was one of Tolkien's (as well as Lewis's) most important contributions to (well, really against) twentieth-century thought. For a Catholic (and a Christian Humanist such as Lewis), modernism, and hence, modernity is/are brief, fleeting, and, ultimately, in error. There are several reasons: first, pertaining to the above comments, modernity attempts to destroy mystery (that is, the unknowable Good in God's creation) and know all ...
1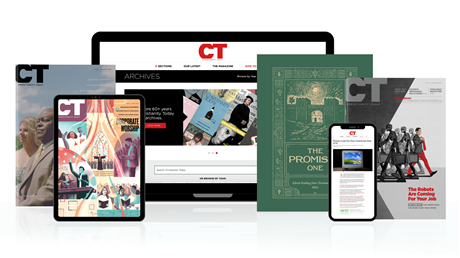 Subscribe to Christianity Today and get access to this article plus 65+ years of archives.
Home delivery of CT magazine
Complete access to articles on ChristianityToday.com
Over 120 years of magazine archives plus full access to all of CT's online archives
Subscribe Now
Hobbits Aren't Fence-Sitters
Hobbits Aren't Fence-Sitters