On December 6, Republican congressman Robin Hayes from North Carolina made a decision that could well cost him his reelection bid in November. Hayes cast the tiebreaking vote to pass President Bush's Trade Promotion Act.
The bill, which would give Bush fast-track trade negotiating authority, was fiercely opposed by North Carolina's powerful textile industry. Hayes had decided to oppose it unless some protections could be added for the struggling industry. Then he received three phone calls. Andrew Card, the president's chief of staff, Commerce Secretary Don Evans, and House Speaker Dennis Hastert all called to enlist Hayes' support. The president needed his vote, or the Trade Act was dead. At the last minute, Hayes received word that the president had agreed to include protections for the textile industry. But unions and industry remain strongly opposed to the bill.
The bill is expected to pass in the Senate. Standing before the House Republican Conference, Hayes told members why he had ultimately decided to support the bill. "He stood up in front of the Republican Conference choked with emotion and said, 'I just want to tell you all, I'm not a hero,'" recalls Rep. Mike Pence, (R-Ind.).
"He said, 'I just want to tell you the fact that this President and the speaker of the House both claim the same Lord as I do had a big impact on me. I see them as men of integrity, and I wanted to hand them a victory.'
"The 220 Republican members sitting there were dumbfounded," says Pence, who attends a weekly Bible study with Hayes and five other congressmen. "[Senior] congressmen told me afterwards it was the gutsiest thing they had ever seen in Congress."
Hayes faces a tough reelection battle. He won his second term with 55 percent of the vote, but North Carolina Democrats have redrawn his district, increasing its majority of Democratic voters. Hayes is not the only politician whose eyes are already fixed on the November election, nine months away. This midterm election may significantly shift the balance of power in Washington. In the House, a net gain of six seats would put Democrats in control for the first time since 1994. In the Senate, Republican control would return with a net gain of one seat.
The stakes for the Bush administration are especially high since the political party that controls the White House most often loses congressional seats in midterm elections.
Dan Allen, spokesman for the National Republican Senatorial Committee, says Republicans have recruited strong challengers. Key Republican targets include first-term Democratic Sen. Tim Johnson (South Dakota), who faces a tough race against Rep. John Thune.
Religious conservatives are rallying around Thune, a prolife social conservative. President Bush persuaded Thune to run for the seat. Other vulnerable Democrats in the Senate include Paul Wellstone (Minnesota), Jean Carnahan (Missouri), and Tom Harkin (Iowa). At-risk Republicans include Wayne Allard (Colorado), Robert Smith (New Hampshire), and Tim Hutchinson (Arkansas).
In North Carolina, former Cabinet secretary and presidential candidate Elizabeth Dole is far ahead in the race to succeed Sen. Jesse Helms. Dole, facing five possible Republican opponents, has been reassuring conservatives of her prolife views.
In the House, where two dozen seats are expected to be competitive, Republicans are counting on redistricting to provide extra protection for incumbents. Republicans predict they will pick up eight to ten seats from redistricting alone. With district boundaries being redrawn in all but seven states, analysts say the burden will be on Democrats.
"I don't see any need for panic," says Rep. Ric Keller (R-Fla.), pointing out that Republicans control redistricting in many states. Keller, a conservative Christian who won by less than two percentage points in 2000, was initially a Democratic target. However, he has yet to attract a challenger.
Pence's Indiana district is another Democratic target. An outspoken Christian conservative, Pence won with only 51 percent of the vote in 2000. Other House members facing tough battles include Republicans Shelley Moore Capito (West Virginia), Mark Kirk (Illinois), Adam Putnam (Florida), and Democrats Jane Harman (California), Steve Israel (New York), and Mike Ross (Arkansas).
Both Democrats and Republicans consider the votes of religious conservatives crucial. Karl Rove, Bush's top political adviser, said in December that he and the President were keeping a close eye on the level of political support from Christian conservatives and evangelicals.
Rove said keeping evangelicals in the Bush camp is "something that we have to spend a lot of time and energy on." Steve Schmidt, spokesman for the National Republican Congressional Committee, says there will be a "huge grassroots effort" to mobilize evangelicals for 2002.
Conservative Christian organizations say regaining the Senate's Republican majority is critical for passing the Unborn Victims of Violence Act and the Born Alive Infants Protection Act. These measures passed in the House but are expected to die in the Senate. Conservatives have been frustrated by Senate Majority Leader Tom Daschle. The South Dakota Democrat is holding up Bush's faith-based initiative, a ban on human cloning, and Bush's economic stimulus bill.
"The Senate has slammed the door on anything that remotely resembles bipartisanship," says Richard Lessner, executive director of American Renewal, the Family Research Council's lobbying arm.
Democrats say they will launch a full-scale attack against Bush's domestic agenda. The strategy worked for Bill Clinton against the elder George Bush in 1992 after the Persian Gulf War. Last year, Democratic leaders began accusing President Bush of "mismanaging the economy" into a "Bush recession."
"This is the breadbasket of their vulnerability," says Bob Doyle of Sutter's Mill Fundraising, a Democratic consulting firm.
Republicans say such attacks are likely to backfire. A December poll by the Democratic Leadership Council found that Americans place more trust in Bush and Republicans than in Democrats to fight terrorism and strengthen the economy.
Meanwhile, conservative Christian groups have begun targeting Daschle— a likely 2004 Democratic presidential contender. Last year, American Renewal ran newspaper ads accusing Daschle of helping Saddam Hussein by blocking oil drilling in the Arctic National Wildlife Refuge. The group is running more issue ads. It may also produce voter guides for selected races.
Democrats say they are not giving up on evangelicals or religious conservatives.
"The Democrats have a history of learning from the mistakes they made in the early 1990s," says Doyle. "Now they're going out and finding candidates who mirror the folks in the districts."
Doyle points out that in recent years Democrats have been winning in the South—now considered GOP territory.
In Tennessee, Democratic state Sen. Lincoln Davis "is about as conservative as they come," Doyle says. Davis is running for the House seat in the Fourth District.
"[Republicans] are not going to be able to out-gun me, out-preach me, out-pray me," Davis told Congressional Quarterly last November. "They're not going to be able to out-daddy me, out-church me, out-father me, out-husband me."
Doyle says he advises Democrats, "Talk about your faith and the values inherent in your communities." With religion occupying a higher profile since September 11, more candidates will be "taking extra steps to assure voters on the issue of shared values by telling their personal stories," says Democratic pollster Alan Secrest.
Pence says that for an example of values and character, voters need only look to Hayes.
"Robin took a step out in faith because two godly men asked him for leadership," Pence says. "He literally entrusted himself to the Lord, even though he was signing his execution order politically."
Related Elsewhere
Related election 2002 articles include:
Election Year Test for Congress — The Washington Post (Jan. 23, 2002)
In 2002 election, Enron looms large — The Christian Science Monitor (Jan. 23, 2002)
For more information on the 2002 congressional elections see The Washington Post'sElection Archive, The official site of the Congress, and PollingReport.com.
Coverage of Bush's Trade Promotion Bill's passage in the House includes:
Support promised for textile industry — The News & Observer (Jan. 23, 2002)
Trade Bill Passes House by One Vote — The Washington Post (Dec. 7, 2001)
GOP Seeks Votes for Trade Bill — The Washington Post (Dec. 6, 2001)
Congressman Robin Hayes has both an official Web site for his constituents and an online campaign headquarters.
Have something to add about this? See something we missed? Share your feedback here.
Our digital archives are a work in progress. Let us know if corrections need to be made.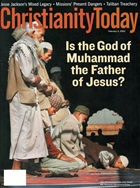 This article is from the February 4 2002 issue.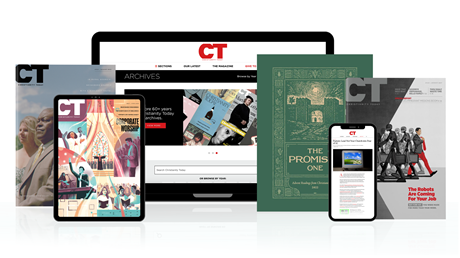 Annual & Monthly subscriptions available.
Print & Digital Issues of CT magazine
Complete access to every article on ChristianityToday.com
Unlimited access to 65+ years of CT's online archives
Member-only special issues
Subscribe
Midterm Exams
Midterm Exams