If you are going out to dinner to celebrate St. Valentine's Day, be sure to set your VCR to record Marriage: Just a Piece of Paper? on PBS.
Before you react to that unfortunate title, realize that one of the documentary's experts, John Witte of Emory University, compares marriage to other important pieces of paper: a winning lottery ticket and a 30-year mortgage. In the minds of this program's creators, to say marriage is a piece of paper invests it with hope and long-term responsibility.
Oh, about setting that VCR: This is one of the few programs that PBS has mandated for all 300 of its stations to broadcast in the same time slot (10 p.m. Eastern, 9 p.m. Central, 8 p.m. Mountain, 7 p.m. Western). Obviously, someone at headquarters thought the issues this program discusses were important enough to dictate programming to the nation's loose alliance of public television stations.
When you play the videotape, you will hear many important things. Marriage is undergoing a "historic crisis":
Currently, one-third of ever-married couples have been divorced or are going through a divorce. Experts project that eventually one-half of all marriages will end in divorce.


In the 1960s, only one-twentieth of American children were born to unmarried women. Today, the fraction is one-third. Among African Americans, the figure is closer to two-thirds.


More than one-half of first marriages are preceded by cohabitation. But the typical cohabiting couple (if it doesn't upgrade the relationship to marriage) breaks up after about one year. Three-quarters of the children of cohabiting couples will see their parents split before they turn 16. (Compare this with one-third of children born to married parents.)


One half of unwed mothers receive no child support at all. Among those in the other half, only one-quarter get the full amount they are due.


1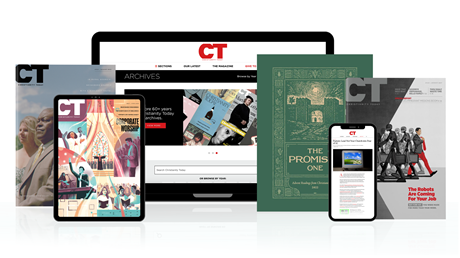 Subscribe to Christianity Today and get access to this article plus 65+ years of archives.
Home delivery of CT magazine
Complete access to articles on ChristianityToday.com
Over 120 years of magazine archives plus full access to all of CT's online archives
Subscribe Now
The Sickness and Health of Modern Marriage
The Sickness and Health of Modern Marriage