White House stands by Powell's MTV condom comment despite conservative fire
"In my own judgment, condoms are the way to prevent infection and, therefore, I not only support their use, I encourage their use," Secretary of State Colin Powell said on MTV last week. "Forget about taboos, forget about conservative ideas with respect to what you should tell young people about it. It's the lives of young people that are put at risk by unsafe sex, and therefore, protect yourself." The remark has conservative Christian political groups upset. "Colin Powell is the Secretary of State, not the Secretary of Health," said radio psychologist James Dobson in a press release strongly denouncing the remarks. "He is talking about a subject he doesn't understand. He clearly doesn't understand the science regarding condom efficacy. … Powell is a career soldier. He knows what it means to follow the Commander-in-Chief. We have to assume he wouldn't contradict his boss without prior approval. If that is not the case, the President needs to publicly repudiate these statements immediately." The Family Research Council, which has strong ties to Dobson's Focus on the Family, also criticized Powell. "Sec. Powell's remarks are reckless and irresponsible," said the organization's president, Ken Connor. "They create the 'illusion' of safe sex, resulting in an epidemic of sexually transmitted diseases in this country. President Bush should repudiate Sec. Powell's comments and publicly exhort him for his irresponsible remarks." So far, Bush hasn't repudiated the comments. In fact, National Security Adviser, Condoleezza Rice said, "I don't think there's any flap here, and I certainly know that the president doesn't feel that there is." Press secretary Ari Fleischer also supported the comments. "The question was in the context of for people who practice sex," Fleischer said Friday.
It was not a question about everybody in our society; it was a question of just those who are sexually active. … The President and the Secretary are shoulder to shoulder on abstinence education, as well as health education and sex education, as a way to prevent unwanted pregnancies and as a way to prevent sexually transmitted diseases. What the President has done, and Secretary Powell has long been involved in, is highlight for the first time the importance of abstinence education.
Radical Hindus attack Catholic church in southern India
Police arrested nine members of the Hindu fundamentalist group Bajrang Dal for attacking a Roman Catholic church service Sunday. Christian groups also accuse the Bajrang Dal's alleged parent organization, the Sangh Parivar (an umbrella group for several Hindu fundamentalist bodies). "The attack was a naked aggression by the Sangh Parivar," said All India Christian Council President Joseph D. Souza. "They have learnt nothing from their so-called dialogue, some rounds of which were held in Karnataka, with some leaders of the Christian community." Witnesses put the attacking mob at about 50 youth, who injured worshipers, broke furniture, and smashed windows while demanding to know how the priest was converting local villagers. The All-India Catholic Union says police merely looked on during the attack.
Food for the Poor in trouble again
"The charity's founder resigned amid a sex scandal, the FBI has been investigating for almost two years and the Catholic Church recently cut its support," reports the South Florida Sun-Sentinel. "Even so, Food for the Poor has grown into South Florida's largest charity, raising more than $1 billion in its 20-year history for aid to the Caribbean." The charity says it has cleaned up itsact, but the newspaper's investigation "found that questions linger at Food for the Poor and that the charity has not always been open with donors who have contributed to its success." Most of the allegations against Food for the Poor, the fourth-largest international charity in the U.S., center on how much power the founding family has over the charity and how closely it is related to the family's for-profit business.
More stories
Vouchers:
Other education issues:
Politics:
Persecution:
Missions & ministry:
Church life:
Abuse:
Catholicism:
Television:
Related Elsewhere
See our past Weblog updates:
February 18
February 15 | 14 | 13 | 12 | 11
February 8 | 7 | 6 | 5 | 4
February 1 | January 31 | 30 | 29 | 28
January 25 | 24 | 23 | 22 | 21
January 18 | 17 | 16 | 15 | 14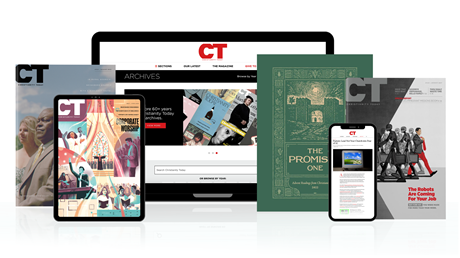 Subscribe to Christianity Today and get access to this article plus 65+ years of archives.
Home delivery of CT magazine
Complete access to articles on ChristianityToday.com
Over 120 years of magazine archives plus full access to all of CT's online archives
Subscribe Now
Powell Under Fire for Advocating Different Kind of Defense Shield
Powell Under Fire for Advocating Different Kind of Defense Shield