Meeting in Colorado Springs the Friday before Thanksgiving, the Evangelical Theological Society (ETS) passed a simple resolution affirming God's foreknowledge.
"We believe the Bible clearly teaches that God has complete, accurate, and infallible knowledge of all events past, present, and future, including all future decisions and actions of free moral agents," the statement read. The resolution passed 253 to 66, with 41 members abstaining.
This reaffirmation of traditional belief was provoked by a decade-long discussion of open theism in ETS. Clark Pinnock of McMaster Divinity College, John Sanders of Huntington College, and Greg Boyd of Bethel College represent this newer view in the organization.
They emphasize God's self-limitation in dealing with humans. Because God desires people's free response, openness theologians say, he neither predetermines nor foreknows their moral choices. In the Bible, they say, God changes his mind, or "repents," in response to human actions.
Many members of ETS believe open theism contradicts the society's commitment to the inerrancy of the Scriptures, the sole point of the organization's original doctrinal basis.
In a plenary address the day before the vote, Bruce Ware of Southern Baptist Theological Seminary outlined how open theism challenges belief in scriptural reliability. Despite widespread disagreement with open theism, many ETS members said that passing such a resolution was inconsistent with the organization's mission.
In his presidential address, Darrell Bock of Dallas Theological Seminary told members that the society should spend its energies on a lost world rather than on internal wrangles. Alan Johnson of Wheaton College argued that ETS is a scholarly research society in which different ideas can be entertained.
Pinnock and Sanders told Christianity Today that they plan to attend next year's meeting. Asked what the vote meant for his future in the society, Pinnock said, "I don't think it's decisive."
However, former ETS president Wayne Grudem of Phoenix Seminary told CT that the resolution was "a serious encouragement to openness theists to change their minds—an encouragement that comes from the vast majority of their peers." Otherwise, he said, the resolution would be "a gentle nudge" toward their leaving the ETS.
Grudem favors revising the society's doctrinal basis, if need be. But he believes ETS should take the time to achieve a result "to which a vast percentage of the members could agree."
Related Elsewhere
See the Evangelical Theological Society Web site.
Earlier this year, Christianity Today featured "Does God Know Your Next Move?" in which Christopher A. Hall and John Sanders debated openness theology.
opentheism.info offers, among other resources, a "frequently asked questions" page about openness theology.
See the discussion between John Sanders and classical theist Stephen Williams in our sister magazine Books & Culture.
Previous Christianity Today coverage of the openness theological debate include:
Foreknowledge Debate Clouded by "Political Agenda"Evangelical Theologians differ over excluding Open Theists. (November 19, 2001)
Has God Been Held Hostage by Philosophy?A forum on free-will theism, a new paradigm for understanding God. (Jan. 9, 1995, reposted online May 11, 2001)
Truth at RiskSix leading openness theologians say that many assumptions made about their views are simply wrong. (Apr. 23, 2001)
God at RiskA former process theologian says a 30-percent God is not worth worshiping. (Mar. 16, 2001)
Did Open Debate Help The Openness Debate?It's been centuries since Luther nailed his theses to a church door, but the Internet is reintroducing theological debate to the public square. (Feb. 19, 2001)
God vs. GodTwo competing theologies vie for the future of evangelicalism (Feb. 7, 2000).
Do Good Fences Make Good Baptists?The SBC's new Faith and Message brings needed clarity—but maybe at the cost of honest diversity. (Aug. 8, 2000)
The Perils of Left and RightEvangelical theology is much bigger and richer than our two-party labels. (Aug. 10, 1998)
The Future of Evangelical TheologyRoger Olson argues that a division between traditionalists and reformists threatens to end our theological consensus. (Feb. 9, 1998)
A Pilgrim on the WayFor me, theology is like a rich feast, with many dishes to enjoy and delicacies to taste. (Feb. 9, 1998)
A Theology to Die ForTheologians are not freelance scholars of religion, but trustees of the deposit of faith. (Feb. 9, 1998)
The Real Reformers are TraditionalistsIf there is no immune system to resist heresy, there will soon be nothing but the teeming infestation of heresy. (Feb. 9, 1998)
Have something to add about this? See something we missed? Share your feedback here.
Our digital archives are a work in progress. Let us know if corrections need to be made.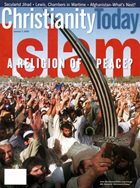 This article is from the January 7 2002 issue.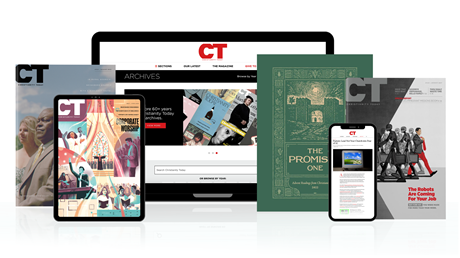 Annual & Monthly subscriptions available.
Print & Digital Issues of CT magazine
Complete access to every article on ChristianityToday.com
Unlimited access to 65+ years of CT's online archives
Member-only special issues
Subscribe
Closed to Openness: Scholars Vote: God Knows Future
Closed to Openness: Scholars Vote: God Knows Future