Are U.S. troops in Philippines to help rescue Burnhams or to eradicate Abu Sayyaf?
Don't call it another Vietnam. Hundreds of American military personnel are entering the Philippines as military advisers, their rules of engagement are strictly limited, and their mission is somewhat confused. Are they there to free American missionaries Martin and Gracia Burnham? Or is their goal more directed at eradicating the militant Muslim Abu Sayyaf Group? Certainly both goals are on the agenda, but as The Wichita Eagle points out, the two goals are not necessarily one and the same: a hostage rescue requires radically different tactics from a conventional military campaign. For now it seems that freeing the Burnhams is top priority. "We have always placed the hostages' safety first," Philippine Embassy spokeswoman Patricia Paez tells the Eagle. "It does not make sense to destroy a terrorist group and not return that group's hostages alive. That is not a success."
If you do call the Philippines another Vietnam, at least it's better than calling it "the next Afghanistan." When Sen. Sam Brownback (R-Kan.) told reporters, "It appears the Philippines is going to be the second, the next target, after Afghanistan in the war on terrorism," Filipinos went nuts. So did Americans. "The Philippines is not the next front," said Robert W. Fitts at the American Embassy. "And the Philippines is not Afghanistan." (Brownback later revised his comments, saying the U.S. won't do anything in the Philippines unless the government there asks us to.) For Philippine President Gloria Macapagal Arroyo, exactly what to ask for is a matter of serious importance. Some senators are already calling for her impeachment merely for allowing armed American troops on the nation's soil. Protesters are demonstrating in Manila and elsewhere around the country. A lot of this animosity, of course, stems from America's colonial rule of the Philippines.
Time magazine is also questioning the American efforts in the Philippines. Rather than focusing on the southern island of Mindanao (where the Abu Sayyaf are), the military should be in Manila, where more al-Qaeda cells organize their global terrorism strategies. "Sending in G.I.s to help disband Abu Sayyaf would deprive these cells of a useful bit of real estate," writes Johanna McGeary, "But it wouldn't eradicate the international danger they pose."
But the plight of the Burnhams isn't being lost amid all the attention to military detail. USA Today has a lengthy profile of the missionaries today, and CBS's 48 Hours will air a major piece tonight (10 p.m. Eastern). From the ads airing over the weekend, it looks like the report includes the November interview conducted with Martin and Gracia by a Philippine TV station.
Related Elsewhere
See our past Weblog updates:
January 18 | 17 | 16 | 15 | 14
January 11 | 10 | 9 | 8 | 7
January 4 | 3 | 2 | December 31
December 28 | 27 | 26
December 21| 20 | 19 | 18 | 17
December 14 | 13 | 12 | 11 | 10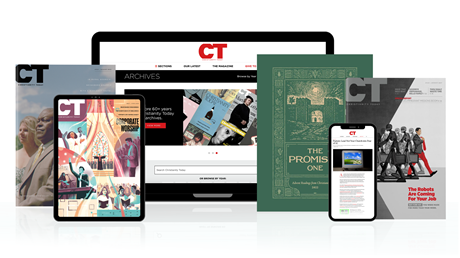 Subscribe to Christianity Today and get access to this article plus 65+ years of archives.
Home delivery of CT magazine
Complete access to articles on ChristianityToday.com
Over 120 years of magazine archives plus full access to all of CT's online archives
Subscribe Now
As U.S. Troops Gear Up in Philippines, Tape of Burnhams Finally Airs Tonight
As U.S. Troops Gear Up in Philippines, Tape of ...