The forty-six-year-old founder of the "South China" house church movement, Gong Shengliang, was granted a reprieve from his death sentence, which was due to be carried out on Saturday, January 5. Gong was given a stay of execution, relatives said.
High level pressure on the Chinese government was exerted late last week after news broke in early January that he had been given a death sentence in a December 18 secret trial in Hubei province on charges of "complicity in rape" and "leading an evil cult."
Sources in Beijing confirmed that Gong had indeed not been put to death. But the official reason from the Chinese Foreign Ministry was that Gong had been granted a period of several months to appeal the death sentence.
High level sources are confident that Gong will have his death sentence commuted to imprisonment, especially as evidence has come to light that two women whose testimony was used to convict him of rape were forced to provide false versions of events.
The 50,000-member South China movement is one of many spin-offs from the larger Born Again house church movement, whose founder Xu Yongze recently served three years in jail.
The evidence against Gong has not been made public, and some evangelical sources are skeptical that his movement is a cult or that the rape charges are well founded.
The case highlights the question of defining a cult. The Chinese government has not given a proper definition, and their religious rules criminalize any Christian group that refuses to register with the government, making them vulnerable to the cult charge.
The South China group has been labeled a cult, and in the December trial, four other leaders were given death sentences that were suspended for two years. A total of 63 members of the movement have already been jailed.
"This group is in big trouble; the police are really gunning for them," said a Beijing house church pastor, "but I don't think they are particularly bad. They may be a bit eccentric in some doctrines, but there is nothing cultish about them."
Sources in Beijing said that Gong's reprieve was due "in a significant measure" to the pressure exerted by U.S. Government and Congressional sources, as well as swift publicity by agencies such as Compass Direct and Freedom House.
The year 2002 is expected to be a difficult year for those house churches that refuse to register with the government. Evidence suggests that the multi-million-member Born Again movement has also been singled out for harassment, show trials and multiple jailings of its leaders.
Another serious case cropped up on January 5 when a Hong Kong citizen and trader, Li Guangquiang, was also accused of "using an evil cult to damage a law-based society" [the same charge as Gong's] for smuggling 33,000 Bibles in April and May 2000 to the "Shouters"—a house church movement prominent in some rural parts of China.
Li was issued the indictment by a court in China's Fujian province, where he is being held.
The Hong Kong-based Information Center for Human Rights and Democracy warned he might also be handed a death sentence. The Center speculated that no less than 16 Christian house church movements had been designated as "cults" by the government and could face the same kind of fierce crackdown that the folk-Buddhism movement Falun Gong has experienced during the past two years.
Related Elsewhere:
Related mainstream coverage includes:
Groups urge bush to protest execution of Chinese pastor — Crosswalk.com (Jan. 4, 2002)
Christian church leader is sentenced to death — Los Angeles Times (Jan. 1, 2002)
China sentences to death five founders of a Chinese Protestant church — AFP (Dec. 31, 2001)
Chinese death ruling for banned sect — Associated Press (Dec. 30, 2001)
2 Christians ordered to die as China acts against a sect — The New York Times (Dec. 30, 2001)
On the day that Gong was to be executed, Chinese officials arrested a Hong Kong businessman for supplying Bibles to an "evil cult." Coverage includes:
Bible smuggler faces death penalty as China cracks down on banned sect — Sydney Morning Herald (Jan. 7, 2002)
China indicts man for Bible deliveries — The Washington Post (Jan. 6, 2002)
Chinese court indicts Bible pusher — Associated Press (Jan. 5, 2002)
The recent arrests come as China was sending signals that it was cutting back on religious persecution. Related Christianity Today articles include:
Free China's Church | The Communist country may ease some religious restrictions, but they still want an apolitical church. (January 3, 2002)
Communists May Recognize Independent Christians | Communist leaders in China are preparing to give formal recognition to unregistered religious groups, but house-church leaders are wary. (November 19, 2001)
Changes in China's Religious Policy Imminent? | Several respected house-church leaders consulted about official registration. (November 16, 2001)
The London Guardian and Far Eastern Economic Review also have articles on China's apparent moves to be friendlier to religion.
Article continues below
The State Department's 2001 International Religious Freedom Report on China said the "government seeks to restrict religious practice to government-sanctioned organizations and registered places of worship and to control the growth and scope of the activity of religious groups."
See Christianity Today'sBearing the Cross article on persecution in China.
Freedom House gives an overview of rights in China.
Human rights groups have voiced strong protest against Beijing's selection to host the 2008 Olympic Games. The United States Commission on International Religious Freedom statement depicts its deep disappointment with the Olympic decision.
Human Rights Watch answers questions concerning Beijing's selection and issued a press release challenging sponsors to make the games a force of change. The group's 2001 World Report on China said it "showed no signs of easing stringent curbs on basic freedoms."
For more articles on religion in China, see Christianity Today'sWorld Report.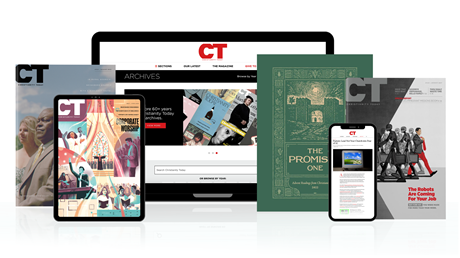 Subscribe to Christianity Today and get access to this article plus 65+ years of archives.
Home delivery of CT magazine
Complete access to articles on ChristianityToday.com
Over 120 years of magazine archives plus full access to all of CT's online archives
Subscribe Now
Chinese House Church Leader Granted Time to Appeal Death Sentence
Chinese House Church Leader Granted Time to Appeal Death Sentence