Do You Have a Lawyer?
Early in their trial, four of the Shelter Now aid workers were startled by the Afghan legal system.
The chief justice began by asking us if we had a lawyer. We were all aghast.
"They didn't even tell us there was going to be a trial, and now they want to know if we have a lawyer?" I whispered to Heather.
"How are we supposed to get a lawyer when we barely have contact with anyone on the outside?" Diana fired off.
Georg complained to the same effect. "We were never allowed to talk with anybody from the outside about anything, just about how we are doing and what our health is."
"Now you are informed," replied the unflappable chief justice.
Surprise Visitor
On November 15, someone pounded loudly on the prison door. Mercer and Curry thought their Taliban captors were coming to kill them.
A scruffy, beardless man in ragtag clothing burst through the entrance. Rounds of ammunition were wrapped around his chest. In one hand he carried a rifle; in the other, what looked like a rocket launcher. His eyes were wide open; his hair was wild and coated in dust. He was panting and looked astonished to see us, a group of foreigners, there in the room at the Ghazni prison.
"Hello," he blurted out in English. That was the only English word he knew. Farsi came next.
"Aaazaad! Aaazaad!" You're free! You're free! "Taliban raft." The Taliban have left.
Superstars
Shortly after their release, the women prepared to leave the Kabul area with the help of an Afghan businessman named Qasim.
Qasim brought a van around to the front of the building and we got in. There were curtains on the windows. "Close the curtains," Qasim insisted. "We do not want anyone to see you."
The curtains did us no good. A mob of more than a hundred people surrounded the van as we prepared to drive away. People beat on the hood and banged at the windows. We felt like rock stars making a getaway after a concert.
Related Elsewhere
Also appearing on our site today:
Double JeopardyFormer Taliban hostages Dayna Curry and Heather Mercer talk about the risks they took, the imprisonment they suffered, and their hopes to return to "the hardest place on Earth."
'Their Faith and Courage Has Strengthened Me'Heather Mercer and Dayna Curry speak about Martin and Gracia Burnham.
Mercer and Curry's book, Prisoners of Hope, is available at Christianbook.com.
M2.0 Records recently announced it will produce and distribute the Prisoners of Hope: Songs of Freedom CD featuring Dayna Curry and Heather Mercer.
Article continues below
CNN's People in the News section on includes a profile of Dayna and Heather in addition to a timeline of their captivity.
Previous Christianity Today coverage of Dayna and Heather's imprisonment includes:
The Agony of the FamiliesAs aid workers in Afghanistan went from defendants under draconian law to hostages in a war, their loved ones at home also underwent a trial.
Entrapment SuspectedShelter Now leader believes workers were pawns in Taliban scheme. (January 18, 2002)
Heather Mercer and Dayna Curry Go Home to WacoChurch will send short-term mission to Afghanistan in the spring. (Dec. 11, 2001)
Free at Last!All 24 Shelter Now aid workers are going home. (Nov. 15, 2001)
Dayna Curry Will Celebrate Her 30th Birthday in a Taliban PrisonWith trial indefinitely postponed, the future is murky for Shelter Now hostages. (Nov. 2, 2001)
Caught in the CrossfireFamily, churches press for release of American missionaries in Kabul. (Oct. 31, 2001)
In Perspective: The Friendliest Murderous Militants in the WorldThe Soviet Union, United States, and others helped create Afghanistan's ruling Taliban. Will the world's most Islamic state backfire? (August 30, 2001)
Aid Workers Held CaptiveTaliban alleges housing group's staff engaged in evangelism. (August 30, 2001)
Diplomats Receive Visas Into Afghanistan, but Will Only Meet with OfficialsOver a week after raid on Shelter Germany, future for workers still unclear. (Aug. 13, 2001)
For more articles on Afghanistan, see Christianity Today's World Report and Yahoo! full coverage.
Special Report: Afghanistan features ongoing PBS' Online NewsHour coverage of the situation in Afghanistan.
Recent media coverage and interviews with Mercer and Curry include:
Ex-Taliban captives cope with celebrity—Atlanta Journal-Constitution (June 22, 2002)
Aid workers tell of Taliban prison experience—CBN (December 7, 2001)
Curry, Mercer tell students to desire God's best—Baptist Press News
Former Taliban captives tell tale of frightful contrasts—The Washington Post (November 17, 2001)
Witness to atrocities in Taliban jail—San Francisco Chronicle (November 17, 2001)
Have something to add about this? See something we missed? Share your feedback here.
Our digital archives are a work in progress. Let us know if corrections need to be made.
This article is from the July 8 2002 issue.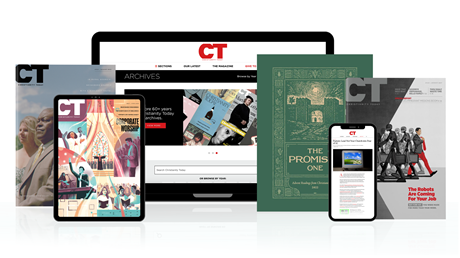 Annual & Monthly subscriptions available.
Print & Digital Issues of CT magazine
Complete access to every article on ChristianityToday.com
Unlimited access to 65+ years of CT's online archives
Member-only special issues
Subscribe
From Afghanistan Aid Workers to Hostages of the Taliban
From Afghanistan Aid Workers to Hostages of the Taliban