Peruvian church leaders called for more tolerance and greater national unity as widespread, violent protests dogged the government of President Alejandro Toledo, and support for the president plummeted to a record low.
"We must seek dialogue and unity in order to resolve our problems and ensure a dignified life for all Peruvians," Victor Arroyo, executive director of the National Council of Evangelicals (CONEP), told Ecumenical News International.
His views were echoed by Cardinal Juan Luis Cipriani, the Catholic archbishop of Lima. "Circumstances require that we seek unity," the archbishop said. "If we do not love Peru, who will?"
A poll taken in Lima on June 21 by the Datum company showed that 82.6 percent of those surveyed disapprove of President Toledo, who took office at the end of July last year.
The president's support is even lower outside the capital, where people have taken to the streets, blocking highways and destroying public and private property, decrying both a lack of jobs and the government's plans to privatize two state-owned power companies.
In recent weeks, protests have spread from the jungle city of Iquitos in the north to Tacna in the south. Since mid-May, two national strikes have brought major urban centers to a virtual standstill.
Arequipa, the nation's second biggest city, became the scene of violent demonstrations in mid-June after the government, ignoring widespread opposition, announced it was privatizing two electricity generating companies serving southern Peru.
Two people were killed, hundreds were injured and at least $30 million worth of property was damaged. The government declared a state of emergency, imposed a curfew and dispatched 1,700 anti-riot police and soldiers to Arequipa.
The situation was finally brought under control when a high-level government mission, led by retired Catholic Archbishop Fernando Vargas Ruiz de Somocurcio, brokered an agreement.
Toledo promised to put the sale of the utilities on hold until the courts ruled on a petition claiming the companies were the property of the region, not the central government. Both sides have agreed to abide by the court's decision.
Many people fear that privatization will lead to corruption and a loss of jobs.
Arroyo, the CONEP executive director, said that the privatization under the previous Alberto Fujimori government raised more than $9.2 billion in revenue but failed to improve the people's quality of life.
"We are completely opposed to the violence and destruction," Arroyo said. "Nothing justifies violence on either side and we emphatically condemn it." However, he called on the government to reassess its economic policies and to determine whether privatization in reality benefited the people.
"Privatization is important, but privatization alone will not solve people's problems," he said.
More than 50 percent of Peruvians lived below the poverty line, he said, and more than 25 percent lived in extreme poverty. According to official statistics, the poorest survive on less than $1 a day.
Archbishop Cipriani had harsh words for protesters.
"It is unacceptably arrogant and ignorant to think that Peru does not need help from outside," said Cipriani, although the government needed to make an effort to "ensure that the benefits reach the neediest. In a globalized world, we cannot reject foreign investment. We cannot reject the economic improvements that come from privatizations or concessions."
Government critics, however, did not agree.
"The church should live according to reality and should listen to the Catholic faithful who turned out to protest," Simon Balbuena, president of a mayor's association, told the news media.
Related Elsewhere:
For more on Peru's political turmoil, see Yahoo's full coverage area and WorldNews.com.
Andrés Tapia has written about how human rights abuses pushed Peruvian evangelicals into the country's political arena.
Previous Christianity Today articles on Peru include:
Peru's Supreme Court Rules Against de Vinate | Inter-American human rights court may be the evangelical's last hope (Jan. 24, 2002)
Christians to Help Investigate Crimes | Religious leaders join the Peruvian government in investigating unsolved crimes (Jan. 8, 2002)
Peru's Churches Want Inquiry into Why Missionary Plane Was Shot Down | Christian leaders lament "absurd, excessive use of force" that killed Roni Bowers and her infant daughter. (May 2, 2001)
Divorcing a Dictator | Evangelicals assess the bitter lessons of the Fujimori years.(Jan. 25, 2001)
Peru's Shining Path Still Taking Prisoners | As government shifts in turmoil, thousands of forced "accomplices" are still unfairly imprisoned. (Nov. 27, 2000)
Christian Human Rights Agency Burglarized in Peru | Stolen files contained information on more than 5,000 forced disappearances. (Nov. 15, 2000)
Peru's Churches Welcome Fujimori's Decision to Call New Election | After riots and videotapes of bribes, Peru pushes its current president for the opportunity to vote again. (Sept. 27, 2000)
Imprisoned Peruvian Army Colonel Denied Parole | Evangelical convicted of drug trafficking continues fight for justice as hope fades. (Sept. 7, 2000)
Imprisoned Evangelicals Dispute Accusations of Terrorism | (Feb. 9, 1998)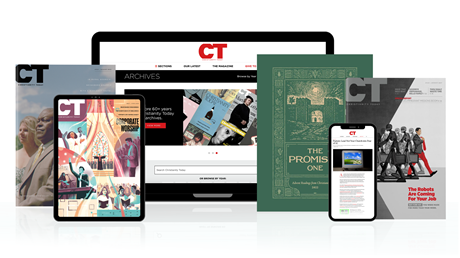 Subscribe to Christianity Today and get access to this article plus 65+ years of archives.
Home delivery of CT magazine
Complete access to articles on ChristianityToday.com
Over 120 years of magazine archives plus full access to all of CT's online archives
Subscribe Now
Christian Leaders Call for National Unity After Riots in Peru
Christian Leaders Call for National Unity After Riots in Peru