Bishops: "It is we who need to confess; and so we do"
Weblog isn't going to read everything on the Catholic bishops' meeting in Dallas. There's just too much. Those interested in all the details should check out Poynter.org's clergy abuse tracker, Yahoo's full coverage, and the Dallas Morning News. The big story, however, is the bishops' huge mea culpa, delivered yesterday by Wilton D. Gregory, president of the United States Conference of Catholic Bishops. "The crisis in truth is about a profound loss of confidence by the faithful in our leadership as shepherds, because of our failures in addressing the crime of the sexual abuse of children and young people by priests and church personnel," Gregory said. "Both 'what we have done' and 'what we have failed to do' contributed to the sexual abuse of children and young people by clergy and Church personnel." The full text of Gregory's speech is available here.
Senate reluctantly moves on faith-based initiative bill
Remember that bill that would allow Americans who don't itemize on their tax forms to take deductions for charitable donations? It still hasn't passed the Senate. The Associated Press reports the Senate Finance Committee says it will probably move the bill along, "but only because it's one of President Bush's priorities." Chances of it expanding charitable choice (that is, to allow religious organizations to compete for more federal grants) are almost nil. And now that the bill has been watered down so much, both Democrats and Republicans are far from enthusiastic about it. Both sides wonder if the bill will actually help the poor.
Why you should support prison ministries
Jose Padilla converted to Islam in jail, changed his name to Abdullah Al Muhajir, and was arrested in May for being part of a terrorist plot. He's not alone, says Stanley Crouch in the New York Daily News. "We know that our jails and prisons breed a fringe of radical loons, most of whom cool down or die doing something dumb or return to prison, say amen, and try to convert others. We have to realize there is another theater in this unprecedented war, one headquartered in our jails and prisons." A comment, Mr. Colson?
(By the way, Colson quotes Weblog extensively in today's Breakpoint radio commentary on the martyrdom of Martin Burnham.)
Martin Burnham buried today
Speaking of Martin Burnham, the slain missionary's funeral took place at 10 a.m. Central time this morning. Weblog will link Monday to reports on the service, but there are already several good articles on it. The funeral, it turns out, was largely planned by Martin himself. In the weeks before the rescue attempt that led to his death and his wife's freedom, Burnham told her that he wanted Kansas City pastor Clay Bowlin, a longtime friend from college, to deliver the sermon. He also asked that "Ashokan Farewell" be played. As many as 4,000 mourners—including U.S. Sen. Sam Brownback, Rep. Todd Tiahrt, former Sen. Bob Dole, the U.S. ambassador to the Philippines, and the Philippines ambassador to the United States—were expected to attend.
Yesterday, Gracia greeted mourners at the visitation.
The Wichita Eagle has an interesting article about a poem about the Burnhams by Ted Miller, an Oklahoman who never met Martin and Gracia. He is, however, a friend of Martin's sister-in-law, Teresa Burnham. "After I read it, I asked Gracia if she thought Martin would have liked it," she told the Eagle. "She said he would have loved it. It was perfect." Gracia then asked the Eagle to publish the poem, titled "The Final Score." Here it is. Weblog is sure it will become a popular e-mail message in the Christian world over the next few weeks.
More articles
Politics and law:
Crime:
Catholicism:
Missions and ministry:
Sex and marriage:
Other stories of interest:
Related Elsewhere
See our past Weblog updates:
June 13 | 12 | 11 | 10
June 7 | 6 | 5 | 4 | 3
May 31 | 30 | 29 | 28
May 24 | 23 | 22 | 21 | 20
May 17 | 16 | 15 | 14 | 13
May 9 | 8 | 7 | 6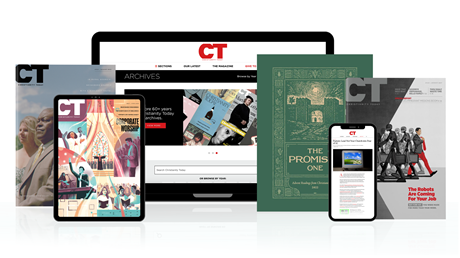 Subscribe to Christianity Today and get access to this article plus 65+ years of archives.
Home delivery of CT magazine
Complete access to articles on ChristianityToday.com
Over 120 years of magazine archives plus full access to all of CT's online archives
Subscribe Now
Bishops Confess Sins Over Sexual Abuse Scandal
Bishops Confess Sins Over Sexual Abuse Scandal