Martin Burnham, who was killed June 7 after 376 days of captivity in the Philippines, was passionate about his vocation as a missionary pilot, say family and friends. He was a gifted pilot and mechanic, they say, but his real gift was encouraging fellow missionaries.
His love for aviation began in his home region of Wichita, Kansas, known as the "air capital of the world." But Doug Burnham says his brother set his career course in 1970, when their parents began serving as New Tribes missionaries in the Philippines. Martin was 10 years old at the time. "On our first ride in the plane, Martin said, 'I'm going to be a missionary pilot when I grow up,' " he recalls.
The Burnhams' reputation as gifted missionaries began when Martin and his wife, Gracia, arrived in Mindanao in the mid-1980s to restart a defunct flight program for New Tribes Mission. Many local missionaries were bickering with one another and with New Tribes, and many refused to use the flight program.
"Martin and Gracia worked hard to restore a lot of the hurt feelings and confidence," Doug Burnham, also a former New Tribes missionary in the Philippines, told Christianity Today. "They were missionaries to missionaries in many ways—not that they didn't have a ministry among the Filipino people."
The Burnhams' willingness to go the extra mile was even evident among their captors. "They served them with anything they could do for them," Doug Burnham says, recounting conversations with Gracia. "When they would get a package of food sent in to them. … they would share what food they could." Martin was required to porter supplies but never complained, even after numerous slips and falls. He even repaired a satellite phone used by his captors.
Less than a week before his May 2001 abduction, Martin Burnham had returned to the Wichita area for some airplane parts. His home congregation, Rose Hill Bible Church, asked him to give a brief message during a Wednesday evening service.
Ralph Burnham, Martin's uncle, recounted that message at the Sunday service after Martin's death. "His very last words were 'Follow thou me,' " Ralph Burnham said, his voice choking up. "Martin not only spoke of following him, but he took on that responsibility. Of course, at that time neither he nor any of us expected how far he was going to be required to go to. But he was willing to go."
Ted Olsen is online managing editor of Christianity Today
Related Elsewhere
Articles on Martin's funeral Friday include:
Article continues below
Thousands mourn Rose Hill missionary—The Wichita Eagle (June 15, 2002)
Martin Burnham laid to rest—Agence France-Presse (June 15, 2002)
Martin Burnham remembered—The Wichita Eagle (June 15, 2002)
Mourners recall Martin Burnham, man they admired—The Orlando Sentinel (June 15, 2002)
Friends, family pay final respects to missionary killed in rescue effort—Knight Ridder Newspapers (June 15, 2002)
Funeral honors Burnham's memory—The Pratt Tribune (June 15, 2002)
Extensive articles and coverage on the Burnhams are available at Yahoo's full coverage, The Philippine Inquirer, The Daily Tribune, ABS-CBN, The Wichita Eagle and The Orlando Sentinel.
New Tribes Mission has maintained a special Burnham report on its website with frequent updates on the situation and a chronology of their captivity.
Previous Christianity Today articles on the Burnhams includes:
Two Hostages Die In Attempted Missionary Rescue In Mindanao | Wounded survivor Gracia Burnham returns to Kansas after 376 days in jungle captivity. (June 14, 2002)
Hostage Homecoming | "This must be one of the happiest moments of my whole life," says widowed missionary Gracia Burnham. (June 11, 2002)
'God Was Good to Us Every Single Day of Our Captivity' | Gracia Burnham speaks after being reunited with her family in Kansas. (June 10, 2002)
Martin Burnham Went Out Serving With Gladness | Families, church eager for reunion with Gracia today. (June 10, 2002)
Free the Burnhams | A year after the missionaries' abduction, it's time to bring them home. (May 24, 2002)
Families of Hostage Couple Wait | Men's prayer group for Burnhams perseveres six days a week. (Feb. 26, 2002)
Agency Disputes Rumors about Burnhams | All indications say the hostages are still being held captive in the jungles of Basilan Island. (Feb. 26, 2002)
Missionary Couple Remains in Limbo | The apparently poor condition of the Burnhams has given the case a new urgency. (Jan. 17, 2002)
Kidnapped Missionaries Reported Safe | But danger increasing for Burnhams—and for workers around the world. (June 26, 2001)
New Tribes Missionaries Kidnapped | Muslim rebels in Philippines threaten to kill Martin and Gracia Burnham and 18 others if military intervenes. (May 29, 2001)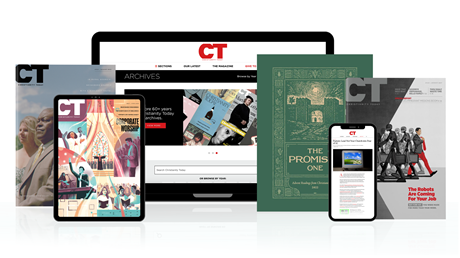 Subscribe to Christianity Today and get access to this article plus 65+ years of archives.
Home delivery of CT magazine
Complete access to articles on ChristianityToday.com
Over 120 years of magazine archives plus full access to all of CT's online archives
Subscribe Now
Martin Burnham: Willing to Go
Martin Burnham: Willing to Go