I Pledge Allegiance to the flag of the United States of America and to the Republic for which it stands, one Nation under God, indivisible, with liberty and justice for all.
We learned the words in grade school, hands over our hearts, eyes trained on the red, white and blue. We were told to stand at attention, remembering all those who fought and died for our freedoms. As we grew older, we recited the words by rote.
Now a California appeals court is forcing us to pay closer attention to the Pledge of Allegiance and the oath we're asking Americans—particularly school-aged Americans—to observe.
Published in 1892 as a patriotic salute for schoolchildren, the Pledge of Allegiance went through several slight revisions before Congress made it official in 1942. One year later, the U.S. Supreme Court made it a voluntary pledge for schoolchildren.
By 1954, when the words "under God" were tacked onto it, the country was in turmoil. It was the Cold War era, and anti-Communist sentiment was at its height. Americans viewed the Soviet Union as a godless monster. In the heat of the politics of the day, President Dwight D. Eisenhower, recognizing the nation's need for a Supreme Being to provide strength and comfort, remarked, "In this way we are reaffirming the transcendence of religious faith in America's heritage and future; in this way we shall constantly strengthen those spiritual weapons which forever will be our country's most powerful resource in peace and war."
But 50 years later, our world is still in turmoil, with terrorism threatening our security and sense of well-being. Yet the effort to acknowledge the nation's Judeo-Christian roots remains an uphill struggle. And the Ninth Circuit Court of Appeals' 2-1 ruling that the Pledge of ...
1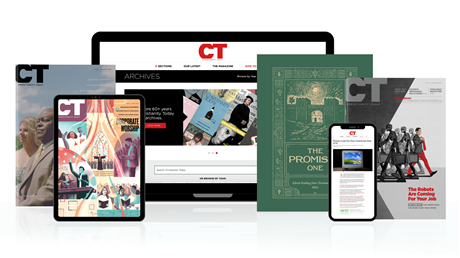 Subscribe to Christianity Today and get access to this article plus 60+ years of archives.
Home delivery of CT magazine
Complete access to articles on ChristianityToday.com
Over 120 years of magazine archives plus full access to all of CT's online archives
Subscribe Now
Is God an American Institution?
Is God an American Institution?