Are anti-persecution activists really bigots?
A new Italian book, Antonio Socci's The New Persecuted: Inquiries into Anti-Christian Intolerance in the New Century of Martyrs, makes many claims that evangelicals have been hearing for years: Since the time of Christ, about 70 million Christians have been killed for their faith—45 million of those occurred in the 20th century (Socci's numbers mainly come from the World Christian Encyclopedia).
Here in the U.S., evangelicals' concern for religious liberty worldwide has garnered praise and government action. In Italy, however, Socci's book is being attacked as bigotry. Historian Alberto Melloni says Socci is trying to minimize the Holocaust. "The statistics he cites are largely meaningless but the effect is to make the Shoah [Holocaust] just one detail in a century of massacres," Melloni told London's The Guardian. "It is part of an effort by some in the Catholic church to stop the Shoah being the most important event in the 20th century." Tommaso Debenedetti says the book is part of Italy's right wing movement against immigrants. "The right is reversing the argument" by casting itself as the victims rather than the oppressors, Debenedetti said. Others complain that the book demonizes Islam, and the Italian newspaper La Stampa argues that martyrs aren't really martyrs if they're killed for political reasons (well, there goes almost every one of those 70 million—including those persecuted under first-century Rome.)
Since Weblog can't read Italian, it's hard to tell whether Socci has, in fact, taken hard statistics on religious persecution and used them to make dubious arguments. But from the comments in The Guardian, it seems like the real issue is with the statistics, not Socci's analysis of them. (The one English article Weblog found with Socci's byline doesn't raise such red flags.) If, in fact, the Christians killed because of their faith in the 20th century outnumber Jews killed by Hitler, does that mean saying so minimizes the Holocaust? No more so than talking about the millions who died in Stalin's purges. Does talking about the persecution of Christians and other religious minorities under Islamic regimes make one anti-Muslim? Not necessarily; and evidence of such persecution is incontrovertible. Still, these arguments are worth watching. How long until people start arguing that the murder of millions of Christians worldwide isn't that big a deal because of the Crusades and Inquisitions?
U.S. military takes more active role in freeing Burnhams; many Filipinos begging U.S. to stay
American soldiers are finally entering Abu Sayyaf territory, though they still won't be legally permitted to fire at the guerrillas unless shot at first. President Gloria Macapagal-Arroyo and U.S. Deputy Defense Secretary Paul Wolfowitz made the deal yesterday as Wolfowitz, the second-highest official in the Pentagon, visited the country. "There was consensus that training will be intensified and pushed forward to the company level," acting Press Secretary Silvestre Afable told reporters. "It implies that this is closer to the action."
Wolfowitz explained that it's still considered a training exercise. "We are not talking of sending in U.S. troops to do the job of the Armed Forces of the Philippines but on improving its capability to do the job itself."
Meanwhile, Filipinos are pressing for the U.S. military to stay and continue its efforts after the scheduled July 31 pullout date. "We are uneasy with the thought that the Americans who are giving us moral and civic support will be leaving after their stay of six months," said a petition circulated by a group of Catholic priests. "We are insecure with the thought that their absence will bring us back to [square] one. Please, Madame President, prolong the Americans' stay with us."
The Associated Press finds similar sentiments among other residents of Basilan Island: "When members of your armed forces came over here, there were no more killings," said accountant Inocente Gonzales. "We'd like them to stay longer."
U.S. Rep. Dana Rohrabacher (R-Calif.) is also in the Philippines this week, calling for more action to free kidnapped missionaries Martin and Gracia Burnham. He says political gameplaying over exactly how involved U.S. forces can be is ridiculous. "This is not the time to nitpick," he said. "We should be encouraging each other and try to help each other. … Terrorists are killing Americans and terrorists are killing Filipinos. Terrorists are killing anyone who wants a democratic society throughout the world and this is the time we should stand together."
More articles
Courts & law:
Politics:
Church life:
Catholicism:
Mormonism:
Related Elsewhere
See our past Weblog updates:
June 3
May 31 | 30 | 29 | 28
May 24 | 23 | 22 | 21 | 20
May 17 | 16 | 15 | 14 | 13
May 9 | 8 | 7 | 6
May 3 | 2 | 1 | April 30 | 29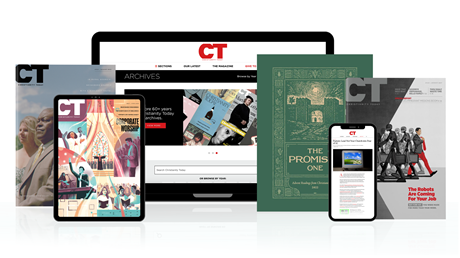 Annual & Monthly subscriptions available.
Print & Digital Issues of CT magazine
Complete access to every article on ChristianityToday.com
Unlimited access to 65+ years of CT's online archives
Member-only special issues
Subscribe
"Weblog: Anti-Persecution Book Said to Denigrate Holocaust, Muslims, and Immigrants"
"Weblog: Anti-Persecution Book Said to Denigrate ...