Black Livingstone:
A True Tale of Adventure in the Nineteenth-Century Congo
Pagan Kennedy
Viking, 237 pages, $24.95
Pagan Kennedy's Black Livingstone reads like a swashbuckling fantasy, the work of a novelist's romantic imagination. But amid the scenes of jungle exploration, big-game hunting, international political intrigue, and even courtroom drama, readers will discover a tale stranger than fiction.
In 1890 the segregated Presbyterian Church in the U.S. sent William Sheppard, a young African American born in Virginia near the end of the Civil War, to "darkest Africa" as a missionary. And it insisted on assigning him a white companion, since the denomination would never send a black man to Congo alone and unsupervised.
Samuel Lapsley, the white son of an Alabama plantation owner, was naturally expected to oversee the mission. Yet the two men traveled through the African wilderness as yokefellows, sharing a tent, meals, and clothing, not to mention occasional fears, triumphs, and sorrows. Crossing a racial divide to forge a friendship improbable in their time, the missionaries became partners in the dangerous effort to take Christianity into the largely unexplored Congo.
A sad collaboration between colonialism and the church also is part of the drama. The deceitful efforts of King Leopold II of Belgium, who summoned Lapsley to offer advice about where to set up the mission, come across as particularly hair-raising.
"Once the missionaries had helped to westernize the territory—building roads and schools, teaching the people English—Leopold would expel them," Kennedy writes. "Then he'd send in traders and make a fortune. Though they little suspected it, the missionaries would work for the king."
Equally improbable is the understated romance between Sheppard and Lucy Gantt, a prim young schoolteacher he wooed, won, and then abandoned for nearly a decade while he worked to establish a settlement in Africa. Ken-nedy speculates that the Presbyterian Foreign Mission would have been "more open to hiring a black missionary if he had a sweetheart to write him letters, a Christian girl waiting at home to help distract him from the native women." Still, for Lucy to wait for Sheppard during a ten-year engagement, when letters could take a year or more to arrive, suggests he must have been a man of extraordinary charms.
When one-third of all travelers to Africa died, usually of disease, it took an extraordinary person to survive, let alone succeed, in the Congo wilderness. While Lapsley died early on, succumbing to tropical fever, Sheppard thrived, and went on to run one of the only all-black missions in Africa. Lapsley's primary focus was the Christianizing and "civilizing" of the heathen. Sheppard concentrated on meeting the tribes throughout the region—the Bateke, the Zappo-Zaps, the Kuba—and bridging the culture gap by addressing their physical needs. "He was far more interested in saving bodies than souls," Ken-nedy writes. "Lapsley longed to keep the Africans from falling into the fiery pit of unbelief, but Sheppard preferred to see them clothed and fed and cheerful."
Sheppard approached Congo and its people less as an evangelist than as an explorer, like Britain's renowned David Livingstone. While learning from and eventually advocating for Africans, Sheppard pursued his myriad interests as hunter, art collector, philanthropist, and documenter of the highly developed native culture and civilization he instinctively appreciated.
Against all expectation—except perhaps his own—Sheppard became the hero of an extraordinary story. The young man who worked his way through Virginia's Hampton Institute and Alabama's Tuscaloosa Theological Institute indelibly marked the history of the church and of Congo.
A Daring Explorer
Sheppard was the first Westerner to penetrate to the heart of the Kasai region, learning to communicate with and charm the wary natives as he wound deeper into the jungle. He befriended African royalty, saved entire villages from starvation by shooting hippos and other game to provide meat, and built towns that became sanctuaries for natives fleeing violence, forced labor, or starvation.
Sheppard became a witness, but not so much in the evangelistic sense. As a writer and photographer, Sheppard helped bring the world's attention to the brutal exploitation and mass slaughter of the Congolese people by agents of the European rubber trade and King Leopold. Walking alone into a camp of Zappo-Zaps, cannibalistic native mercenaries hired to slaughter and terrorize natives who refused to harvest rubber, Sheppard used a clever ruse to escape not only with his life but also with evidence of Belgian-sponsored atrocities.
Extensive notes, meticulous counts of mutilated bodies and body parts, photographs of chained hostages and severed hands gathered into a basket—these became part of Sheppard's report. "He'd spotted a number of corpses with their hands sawed off, and he guessed that the Zappo-Zaps were collecting these artifacts and smoking them in fires, so they could be presented as trophies to the Belgians," Kennedy writes.
Leopold lashed out in defense of his profits and his gilded image as a great philanthropist. Sheppard found himself singled out to face charges of libel in an international court. After emerging from this political morass, he soon faced judgment again—this time from the very church that commissioned him.
Kennedy explores Sheppard's double bind as an African American trying to build an "Africa for Africans" (a haven from colonialism) and as a Presbyterian working under white authority that repeatedly undervalued his gifts and undercut his leadership. But Sheppard was a diplomat especially when traveling on furlough in the United States. Kennedy writes, "Outspoken when defending the rights of Africans, Sheppard never condemned American racism."
A Combative New Partner
Some time after Lapsley died, the Presbyterian Foreign Mission replaced him with another white missionary, William Morrison, who was tactless, arrogant, and completely unwilling to regard Sheppard as an equal. After a time of enduring Morrison's brusque, subordinating demeanor, Sheppard moved, with Morrison's blessing, and started another settlement deep in the jungle among the Kuba people.
Morrison had pushed Sheppard to take a public stand against the injustices of the rubber companies. But Morrison also set in motion a chain of events that led to Sheppard's recall in disgrace, never to return to Congo. In his absence, the inexorable push of European colonialism decimated the Congolese and devastated their culture.
Kennedy combines exhaustive research with sensitivity and imagination in fleshing out the characters to stand in sharp relief against the backdrop of their sociopolitical milieu. She deftly weaves relevant history into the narrative, along with insightful quotations from contemporary writers and thinkers that help the reader gain a sense of the times and context.
The author is particularly sensitive to the racial tensions that inherently charged and shaped Sheppard's interactions. This sensitivity helps the reader grasp how an African American missionary who grew up in America in the shadow of Jim Crow might have found immense freedom in Africa, but also might have faced frustration, alienation, and a loss of identity.
"Far from feeling kinship with Sheppard because of his black skin, the Bateke regarded him as a benign alien," Kennedy writes. "They called him Mundele Nedom, 'the black white man,' because, like all other men who came from the other side of the sea, Sheppard kept his legs hidden in strange casings of fabric, and smelled of the disgusting foods he ate out of silver tins, and believed that same story about a god who had killed his own son."
Still, Sheppard's shape-shifting may have been the key to the unprecedented success of his outreach to the Congolese during his more than 20 years in Africa—as a missionary, a fundraiser, a human-rights advocate, an eloquent spokesman for the beauty and dignity of a remarkable people.
Jennifer Parker is a writer in Grand Rapids, Michigan.
Related Elsewhere
Black Livingstone: A True Tale of African Adventure in the Nineteenth-Century Congo is available at Christianbook.com.
Related articles include:
"Black Livingstone" Blazed Trail in Dark Congo of 1800s—National Geographic (March 1, 2002)
African-American standouts—Houston Chronicle (Feb. 1, 2002)
Have something to add about this? See something we missed? Share your feedback here.
Our digital archives are a work in progress. Let us know if corrections need to be made.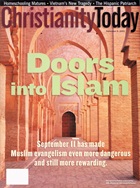 This article is from the September 9 2002 issue.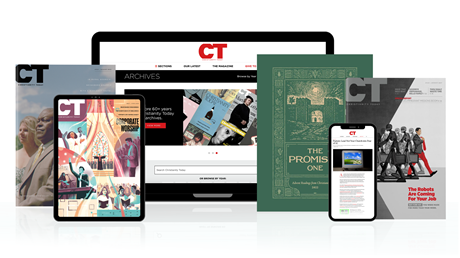 Subscribe to Christianity Today and get access to this article plus 65+ years of archives.
Home delivery of CT magazine
Complete access to articles on ChristianityToday.com
Over 120 years of magazine archives plus full access to all of CT's online archives
Subscribe Now
Saving Africa
Saving Africa