By June, the U.S. Supreme Court will settle a 17-year-old legal battle between abortion providers and the prolife movement. The court will decide if abortion clinics can use a federal racketeering statute against prolife organizations that protest outside the clinics.
The prochoice National Organization for Women (NOW) is helping to represent abortion clinics in their class-action suit. The chief defendant is Joseph Scheidler, the renowned Roman Catholic anti-abortion activist. Scheidler said NOW's "real goal is to bankrupt prolifers and prolife organizations, and put them out of the business of saving babies from being murdered."
Jay Sekulow, chief counsel for the American Center for Law and Justice (ACLJ), says, "The outcome of this case will have a direct impact beyond the abortion debate and will include free speech parameters for the entire social protest movement."
Clinic protests stopped
Sekulow worked with attorneys who presented oral arguments before the nine justices on December 4. A coalition of 70 activists and prolife groups is asking the Supreme Court to overturn a federal district court jury's landmark 1998 decision, NOW v. Scheidler.
In the suit, filed in 1986, NOW argued that Scheidler's Pro-Life Action League, Operation Rescue, and others conspired to shut down the abortion industry through a "pattern of racketeering activity," violating the 1970 Racketeer Influenced and Corrupt Organizations (rico) Act. Those convicted under the act must pay triple damages.
In 1991, a federal judge ruled that the rico law, designed to fight organized crime, was not applicable to prolife protests. But three years later, the Supreme Court overturned the 1991 decision, leading to the trial. Before the trial began, defendant Randall Terry, founder of Operation Rescue, settled with NOW. He agreed to not engage in any illegal acts at abortion clinics—or be fined $150,000.
In 1998, the jury convicted the remaining defendants of extortion and racketeering. The judge ordered Scheidler, two other prolife leaders, the Pro-Life Action League, and Operation Rescue to pay $85,900 to two abortion clinics. Under rico, the amount became $257,000, plus attorney fees. A year later, the trial judge, David Coar, issued an injunction against blocking, obstructing, or impeding women at abortion clinics. Coar permitted sidewalk counseling, picketing, speaking, literature distribution, and praying on public property.
In October 2001, the Seventh Circuit Court of Appeals upheld the jury's decision and the judge's injunction. Last April, the Supreme Court agreed to take up the case.
Silencing dissent
Sekulow warned that the federal injunction limiting prolife activity is dangerously vague. He said the ACLJ was "handling 50 cases where prayer vigils and pamphleteering are considered intimidating."
John Whitehead of the Rutherford Institute, which filed a brief on behalf of Scheidler, agrees. "rico has been used as a bludgeon to silence dissenters from rightfully expressing their views in a public forum."
During Supreme Court oral arguments in December, attorneys for Scheidler challenged the notion that prolife protests, or any acts of nonviolent protest or civil disobedience, amount to "extortion" under rico. They said prolife protesters seek no property from abortion clinics. NOW's attorney, Fay Clayton, however, said property means "anything tangible or intangible that someone obtains from someone else." In this case, she said, prolife activists used violence to temporarily shut down clinics.
Nikolas T. Nikas, general counsel for Americans United for Life, decried what he calls a reinterpretation of rico. "Under the lower courts' interpretation, civil rights protesters who staged sit-ins at lunch counters in the South during the 1960s would be guilty of extortion because they may have cost the proprietor business."
A question of violence
NOW President Kim Gandy said her goal is to end violence. "Protestors have continued their picketing, shouting, so-called sidewalk counseling, and even abusive name-calling," Gandy said, "but without the violence."
NOW's Terry O'Neill told CT that the "Chicago jury discovered 121 incidences of threats or acts of violence by a network of extremists who perpetuate domestic terrorism at abortion clinics." But she admitted that NOW does not have a list of the 121 incidents. In December, NOW attorney Clayton listed 17 incidents for the Supreme Court. NOW's website lists five specific examples of violence. One occurred in Pensacola, Florida, where a clinic worker was injured and the clinic was "trashed."
Scheidler told CT that he abhors violence and that NOW's list is false testimony. Kenneth Connor, president of the Family Research Council, said violence against abortion seekers, providers, or clinics is illegal and there's no need to use rico to prosecute. He told CT that NOW v. Scheidler has "had a chilling effect on prolife groups, and [on] individuals' willingness to protest.
"Organizations say: Do I want to run the risk of being legally wrong and pay that kind of price?"
Related Elsewhere
For more information on the involved groups and the case see the websites for Pro-Life Action League and the National Organization for Women. The Pro-Life Action League has an update page on the case.
Christianity Today covered the landmark 1998 decision in "Pro-Lifers Hit with Treble Damages." More abortion stories can be found at our life ethics archive.
Legal decisions and documents related to NOW v. Scheidler are available at FindLaw.com.
Related recent articles include:
Joe versus a legal volcano—Rod Dreher, National Review Online (Dec. 4, 2002)
Court to review abortion protests—The Washington Times (Dec. 1, 2002)
Have something to add about this? See something we missed? Share your feedback here.
Our digital archives are a work in progress. Let us know if corrections need to be made.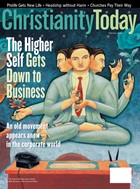 This article is from the February 2003 issue.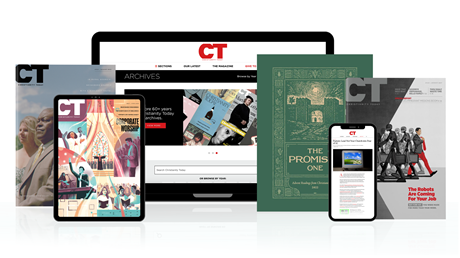 Subscribe to Christianity Today and get access to this article plus 65+ years of archives.
Home delivery of CT magazine
Complete access to articles on ChristianityToday.com
Over 120 years of magazine archives plus full access to all of CT's online archives
Subscribe Now
Prolife as Mafia?
Prolife as Mafia?