For the last two years, ethnic Albanian Pentecostal pastors Driton and Artur Krasniqi—along with a military escort—have taken care packages to an isolated village of Serbs. But so far the escort, which accompanies them from Pristina, the capital of Kosovo, the disputed southern region of Serbia, has hardly been needed.
"We have met no negative Serbs," Artur Krasniqi told Christianity Today. "In some of the places, we were more welcome than in [ethnic] Albanian schools. Some ice melted, and when we expected stones, they gave us smiles."
The Krasniqi brothers are pastors of the Lord's Fellowship Church and part of Kosovo's emerging evangelical movement, which has blossomed amid the 38,000 peacekeeping troops stationed in the region since the 1999 military campaign toppled the Slobodan Milosevic regime in Belgrade.
Lost chance for peace
With a population of 2.2 million, Kosovo is in legal limbo and as divided as ever. Of the 280,000 Serbs who lived there when NATO bombing began in 1999, only 80,000 remain. Today, Kosovo is 95 percent ethnic Albanian and mostly Muslim. The tensions due to ethnic cleansing in Kosovo in the late 1990s remain strong. Mutual suspicion and hostility are common in part because of ongoing prosecution of war crimes.
The United Nations governs Kosovo according to Security Council Resolution 1244, which says Kosovo is an autonomous province in Yugoslavia (composed of Serbia and Montenegro). The Security Council hopes to resolve Kosovo's status but has set no timetable.
Still, hope for independence from Yugoslavia remains strong, even among Kosovar evangelicals. Driton Krasniqi speaks of Kosova (the word ethnic Albanians use when speaking of the region) as an independent nation. "The Serbs must see the new realities," Driton Krasniqi said. "Kosova is not what it used to be."
Since 1999 evangelicals have started some of the 20 churches in Kosovo. The 100 foreign missionaries founded about half of those 20. Mark Brinkman works at the missionary-led Association of International Missions in Pristina. He said, "The number of evangelical believers among Albanians of Kosovo, between 400 and 500, is a conservative estimate.
"This means people who actively attend a fellowship and are baptized. The number would be higher, probably double, if you include all those who have made a profession of faith at some point."
The level of contact between Serbian and ethnic Albanian evangelicals is minimal, though Christians from both ethnicities are willing to cooperate—under certain conditions. Albanians like
Driton Krasniqi want Serbians to realize that the region will never again be a part of Serbia. On the other hand, Lazar Stojsic, the head of the Serbian Evangelical Alliance (SEA), insists ethnic Albanian evangelicals cease all talk of independence: "We have an open place for the Albanians in the alliance, but Kosovo has always been and will always be Serbian." (The SEA is based in Belgrade and affiliated with the World Evangelical Alliance.)
People in dialogue with both sides are rare. Among those few individuals is Serbian Zoran Grgovski, a 28-year-old geography teacher from Vlasotince in southern Serbia. He moved to Pristina in 1994 to evangelize Serbs and ethnic Albanians. Few church leaders followed his lead. Concerned about his safety, Grgovski fled Pristina two days before the NATO air campaign began in March 1999.
Now it is difficult for him as a Serb to return to Kosovo. "We lost the chance to be peacemakers in the field," Grgovski said. "We had Serbian and Albanian evangelicals, and it was a golden chance to prove the gospel."
Relief and reconciliation
Evangelicals from outside Kosovo are pouring their energies into two areas: relief work and reconciliation. Humanitarian work by Christian relief agencies has made steady progress in rebuilding homes and providing education, food, clothing, and health care.
But reconciliation has proven to be much more labor intensive. To date, any successful efforts by Christians have taken place outside Kosovo. During the last six years, the European Evangelical Alliance has hosted three Hope for the Balkans conferences, two meetings for pastors in the region, and a special meeting for national leaders. For the last four years, the annual Renewing Our Minds (ROM) reconciliation conference in Fuzine, Croatia, has brought together Serbs, Albanians, and others from the Balkans.
In August, the 2002 ROM conference in Croatia drew 80 participants from 20 countries. It was an intensive three-week event. Participants spent the first week studying the life of Christ and the gospels. The second week focused on the participants' conflicts. The third week addressed reconciliation, using Christian principles.
Allen Belton, director of urban missions at University Presbyterian Church, Seattle, Washington, has led sessions at ROM events for the past two years. An African American, Belton says face-to-face meetings are essential for reconciliation to be meaningful.
Belton says cultural or ethnic barriers are "an old trick of the enemy" to undermine relationships. "ROM allows young adults to come together and get to know each other first as human beings. Then we can establish dialogue."
Evangelicals say any credible sign of progress gives them hope. Petar Pilic, 20, is a Serbian seminary student in Novi Sad, 260 miles from Kosovo. Once a month, Pilic travels into Kosovo to help lead a small-group Bible study with Guta Cvetkovic, a staff worker with the International Fellowship of Evangelical Students. Pilic and Cvetkovic hope to stage an outreach event for Serbs and ethnic Albanians in the divided northern city of Mitrovica.
"I want to have contact with Albanians, but we live too separately," Pilic said.
Danut Manastireanu, a Romanian who works with World Vision on reconciliation in the Balkans, says evangelicals in the region face a hard but not impossible challenge. At least two pastors are open to starting. Bekim Beka, pastor of the New Hope Baptist Church in Pristina, is ready to do more than talk with Serbian evangelicals.
"I am willing to preach in Belgrade, even if most of my people would not understand," Beka told CT. "I would also like [Christians in Belgrade] to visit Kosova to see what the Serbs did to us."
In Belgrade, the Serbian capital 200 miles north of Pristina, Dane Vidovic is the pastor of the First Baptist Church. "I would be glad to receive Bekim in my house and to preach in my church," Vidovic said. "He is still a good friend. However, he might have problems with the police, and he also might have problems with the Albanians when he returns."
Manastireanu said, "There is no greater enemy of peace than ignorance. If they will dare to meet and talk, they will be surprised to discover that they have more in common than what divides them." But Beka cautions that Serbs and Albanians are extremely different. "We don't have much in common, apart from Christ."
Related Elsewhere
Previous Christianity Today coverage of reconciliation and growth in Kosovo includes:
Kosovo Takes a Lesson from Bosnia in Interfaith Relations | Muslim, Orthodox, and Catholics join for democracy and human rights. (May 1, 2000)
Only Human Contact Can Ease Kosovo Tension, Says Orthodox 'Cyber-Monk' | Father Sava Janjic is pessimistic about the future (Mar. 20, 2000)
The Case for Compassion in Serbia | A year after NATO bombing, Yugoslav Christians discover unity in caring for the poor (Mar. 7, 2000)
Evangelicals Resent Abandonment (July 12, 1999)
Doing Church Amidst Bombs and Bullets | Balkan evangelicals feel strain of ethnic cleansing (May 24, 1999)
Bridging Kosovo's Deep Divisions | A tiny evangelical minority has a vision for how to overcome the explosive mix of religion and nationalism (Feb. 8, 1999)
The Yahoo full coverage page on Kosovo includes links to more articles and related websites.
Have something to add about this? See something we missed? Share your feedback here.
Our digital archives are a work in progress. Let us know if corrections need to be made.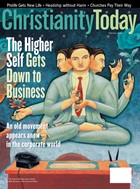 This article is from the February 2003 issue.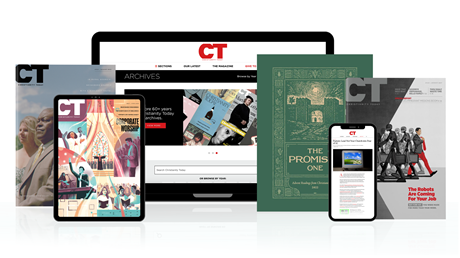 Subscribe to Christianity Today and get access to this article plus 65+ years of archives.
Home delivery of CT magazine
Complete access to articles on ChristianityToday.com
Over 120 years of magazine archives plus full access to all of CT's online archives
Subscribe Now
Yugoslavia: Divided by distrust
Yugoslavia: Divided by distrust