In an unsigned letter, more than two dozen Southern Baptist missionaries have warned members of their denomination that negative statements about Islam not only hurt evangelism but also endanger missionary lives.
The letter's writers, members of the Southern Baptist Convention's International Missions Board (IMB) who serve in predominantly Muslim countries, say that negative sound bites, such as those by Baptist leaders Jerry Vines, Jerry Falwell, and Franklin Graham, are widely reported in Muslim countries and add to already high tensions. The letter encourages public commentary on Islam to instead focus on the need for salvation through Jesus Christ.
George Braswell, professor of missions and world religions at Southeastern Baptist Theological Seminary, released the letter to the press this week. "I believe it is the first statement of its kind by a group of SBC missionaries," Braswell told CT.
The letter is signed "A group of Southern Baptists serving in the Muslim world" rather than with specific names because of security concerns, Braswell said. He identified the writers as missionaries in 10 countries throughout the Middle East, North Africa, East Africa, and South Asia.
The letter's writers are seminary students serving overseas for two years to complete their degrees. They gathered in the Middle East last week for an Islamics course led by Braswell, author of What You Need to Know About Islam and Muslims. During the course, the group drafted and unanimously accepted the letter. They asked Braswell to distribute it among stateside Baptists.
"These IMB workers wanted to emphasize a focus on bearing witness for Christ as a blessing for Muslims rather than arguing Islam versus Christianity," said Avery Willis, IMB senior vice president of overseas operations in a prepared statement. "I believe what they were trying to say is that their concern is communicating the gospel to lost persons without having to defend what someone in America said about Islam."
The Letter
Dear Brothers and Sisters in Christ,
Greetings to each of you in the name of the Lord Jesus Christ. We wanted to take the time to write to you on an issue that concerns us and our families, and we trust that it concerns you all as well.
We are currently living within several Muslim majority communities the world over. Comments by Christians in the West about Islam and Muhammad can and do receive much attention in our cities and communities on local radio, television, and print sources. These types of comments have and can further the already heightened animosity toward Christians, more so toward Evangelicals, and even more so toward Baptists.
We are not sure if you are aware of the ramifications that comments that malign Islam and Muhammad have not only on the message of the gospel but also upon the lives of our families as we are living in the midst of already tense times. We prayerfully ask you, as brothers and sisters in the Lord Jesus Christ, to focus public comments about Muslims on their need for salvation that is found only by faith in Jesus Christ.
We encourage you to make comments and to live your lives in a way that will contribute positively toward the preaching of the Gospel in the lives of over a billion people who hold the religion of Islam and its prophet dearly. We have found it more beneficial with our Muslim friends to concentrate on sharing Christ in love and concentrating on the message of the Gospel, instead of speaking in a degrading manner about their religion or prophet. We encourage you all to reach out to the people of Islam in love and in a fashion that is consistent with the life of our Lord Jesus Christ.
Laboring for God's Glory with each of you,
A group of Southern Baptists serving in the Muslim world
Todd Hertz is assistant online editor for Christianity Today.
Related Elsewhere
Recent Christianity Today articles on Muslim evangelism include:
Muslim Phobic No More | Verbal attacks on Islam sabotage evangelism. (Dec. 16, 2002)
Doors into Islam | September 11 has only intensified the dangers and rewards of Muslim evangelism. (Aug. 19, 2002)
Outpaced by Islam? | The Muslim challenge is growing faster than our Christian outreach. (Feb. 4, 2002)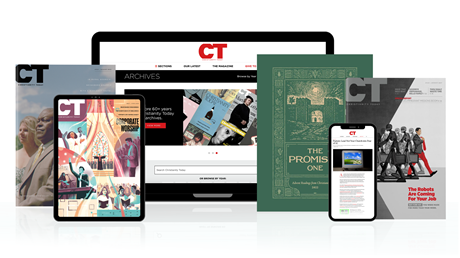 Subscribe to Christianity Today and get access to this article plus 65+ years of archives.
Home delivery of CT magazine
Complete access to articles on ChristianityToday.com
Over 120 years of magazine archives plus full access to all of CT's online archives
Subscribe Now
Comments on Islam Endanger Missionaries, Letter Says
Comments on Islam Endanger Missionaries, Letter Says