Kentucky reverses course, allows religion major to receive financial aid
In October, Cumberland College junior Michael Nash was told he couldn't receive financial aid from the Kentucky Education Excellence Scholarship program because he declared a major in philosophy and religion. (The state says it won't help students in theology, divinity, or religious-education degree programs).
Six weeks ago, the American Center for Law and Justice sued on Nash's behalf, and last week the state reversed course, saying Nash and other religion majors could receive state funds.
Joe McCormick, executive director of the Kentucky Higher Education Assistance Authority, told the Associated Press that the state agency hadn't changed its policies at all. "It's just a re-examination of the course of study that he is in fact enrolled in," he said. But a letter he wrote to Cumberland College President James Taylor said his agency will be "notifying schools of our revised guidance regarding which majors are eligible" to receive state scholarship funding."
"It is encouraging that the state is moving to ensure that students who study religion are treated equally when it comes to the distribution of state scholarship funds," ACLJ senior counsel Francis J. Manion says in a press release. "Unfortunately, it took a federal lawsuit to bring about this change in policy."
Last summer, a three-judge panel of the U.S. Court of Appeals for the Ninth Circuit struck down a Washington State law barring theology students from receiving financial aid.
Evangelicals are silent on Iraq, says The Washington Post
"In the fall, when a preemptive military strike against Iraq turned into a serious possibility, it appeared that a major religious debate over the morality of war was heating up, pitting evangelicals against mainline Protestants, Catholics and Orthodox Christians," Bill Broadway reported in Saturday's Washington Post. "Then the discussion went flat—or, more accurately, one-sided—as the religious voices for peace multiplied and strengthened while the pro-Bush religious forces went mum. … Such reticence suggests that most evangelical leaders, who strongly supported the Persian Gulf War a decade ago, are ambivalent about the prospect of war with Iraq, according to several evangelical theologians and scholars."
Broadway offers several reasons for the silence. Some evangelicals, he says, believe:
Saddam Hussein is not an immediate threat.


Christians in Iraq will be hurt in an invasion.


Missionaries working in the Muslim world will be put in greater danger if the U.S. invades.


Supporting action against Iraq as a religious leader only makes religious tensions worse.


Speaking against a war will get you labeled as a liberal.
Richard Cizik, vice president for governmental affairs for the National Association of Evangelicals, noted that his organization rejected his efforts to create a statement of support for overthrowing Hussein.
But Broadway's basic premise is flawed. While there were evangelicals who strongly supported military action in Iraq (notably Richard Land, Charles Colson, and Bill Bright), many others opposed it. When Christianity Todaysurveyed several evangelical leaders last September, most argued that a pre-emptive attack on Iraq could be justified under several circumstances, but they said those circumstances had not been met—yet. Even the often-hawkish Family Research Council argued that Bush had to provide irrefutable evidence connecting Hussein to the attacks of September 11 and proof that Iraq's weapons of mass destruction are being prepared for imminent use before a strike could be justified. That seems like an awfully high bar these days.
It may not be that evangelicals are being quiet about their position. It may simply be that they, like much of America, are taking a "wait and see" approach to the situation. Some evangelical leaders are often criticized for hitting the microphones before all the facts are in. Perhaps they should be applauded for not doing so this time.
Indian court dismisses case against Cooper
An Indian court has dismissed the criminal case against American pastor Joseph Cooper, who was beaten and stabbed by a Hindu mob. The judge said the petition, brought by Hindu activists, was "not maintainable."
But other missionaries, aid workers, and foreign Christians are still in danger. Militant Hindu groups are now pressing local governments to deport any foreign Christian engaged in religious activity in the country. But there are more signs that Indians are beginning to stick up for Christians, even foreign ones.
"It was the Jesuits who educated the first crop of India's great sons, introduced the first printing press, built the first observatory," Fali S. Nariman wrote in The Indian Express. "Yet, when they are ill-treated and assaulted because of their religion, the Government of the day, even the minorities commission looks the other way."
Related Elsewhere
Suggest links and stories by sending e-mail to weblog@christianitytoday.com
See our past Weblog updates:
January 24 | 23 | 22 | 21 | 20
January 17 | 16 | 15 | 14 | 13
January 10 | 9 | 8 | 7 | 6
January 3 | 2 | December 31 | 30
December 27 | 26
December 19 | 18 | 17 | 16
December 13 | 12 | 11 | 10 | 9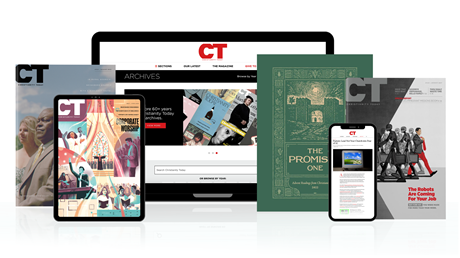 Subscribe to Christianity Today and get access to this article plus 65+ years of archives.
Home delivery of CT magazine
Complete access to articles on ChristianityToday.com
Over 120 years of magazine archives plus full access to all of CT's online archives
Subscribe Now
Should Religion Majors Be Refused State Financial Aid?
Should Religion Majors Be Refused State Financial Aid?