The Open Door Church is one of the largest buildings in the tiny agricultural village of Khojewala. With a large cross on top, it stands boldly in the majority-Sikh region in northwestern Punjab state. A sign on the gate reads, "Christ be praised." Inside, villagers sit cross-legged on cotton sheets spread over the cement floor of the main hall. Under the whir of overhead fans, they are calling out, "Hallelujah! Hallelujah!"
Every Sunday, people from across the state attend this church, nestled amid green and golden farmlands. Pastor Harbhajan Singh, a 52-year-old former landlord, built it in 1991. Harbhajan says he was a drunkard who indulged in "all kinds of bad things" until Christ saved him. He converted from Sikhism to Christianity in 1986. Through his ministry, Harbhajan seeks to heal mind and body.
"People find peace here, so they come," Harbhajan told Christianity Today. "The Lord does it. We are incapable. Their deep faith in Christ helps in healing diseases and brings inner peace." This message makes sense to Sikhs, many of whom see Jesus as a figure of mercy and compassion. Harbhajan's church has 2,800 baptized members, plus many others who are awaiting baptism.
The village youth committee initially forbade Harbhajan from building the church. And when he started building, he received many death threats.
"You can't do God's work if you are afraid," he said. "I stood. The Lord saves and protects."
John Dayal, secretary general of the All India Christian Council, said there is a new openness to Christ in the state.
"Punjab has had a traumatic 20 years," Dayal said. "Currently there is … joblessness, drug addiction, easy money, and division between Hindus and Sikhs. In search of a path, people are turning to Christ for the healing of body, mind, and soul."
A proud culture
Religion scholars believe that around the time of the Protestant Reformation, Sikhism was born in what is now Pakistan. It is a fusion of Hinduism and the mystical Sufi branch of Islam. Its founder, Sri Guru Nanak Dev Ji, was weary of a Hinduism whose upper-caste abused low-caste and outcaste untouchables—now called Dalits—in India.
There are about 25 million Sikhs worldwide, 16 million of whom live in Punjab, a relatively prosperous state of 24 million people sharing a border with Pakistan. Punjab made a futile bid for independence in the 1980s and 1990s; 25,000 people died in the war, including the Indian Prime Minister Indira Gandhi, who was assassinated.
The province is 34 percent Hindu, about 1 percent Christian and Muslim, and 64 percent Sikh. Until recent years, most Christians were from traditional communities. Little evangelism took place among Sikhs, who are intensely proud of their religion and culture.
Despite Sikhism's origins, discrimination against Dalits runs deep here. Dalit Sikhs often must worship in their own shrines, or gurdwaras. Marriages between low-caste and upper-caste Sikhs are prohibited. Upper-caste Sikhs generally avoid social interaction with Dalits.
Over the last several years, several thousand Sikhs, many of them Dalits, have left Sikhism for Christianity. In April, 200 Dalits converted in the town of Moga. Another 48 converted in Amritsar, the province's capital and home to Sikhism's revered Golden Temple.
Precise overall figures are not available, however. Many Sikhs who convert keep their ethnic names, so tracking them is difficult. More importantly, Christians do not publicize mass conversions for fear of inciting local wrath, which is becoming a problem.
In response to the conversions, the local state branch of the Hindu-rightist Bharatiya Janata Party is demanding an immediate ban on conversions. Radicals with Bajrang Dal and Vishwa Hindu Parishad, two other Hindu groups, recently beat Indian Christian missionaries and burned some Bibles.
Following news of the Sikh conversions in Moga, the Shiromani Gurdwara Prabhandak Committee (SGPC), the Sikhs' highest body, demanded that Christians explain their role in conversions. A Sikh federal minister in April proposed a law banning conversions in Punjab, along the lines of legislation adopted in Tamil Nadu and Gujarat (CT, June, p. 26).
"These are very tense times," SGPC Secretary Harbeant Singh said. (All Sikh males bear the last name Singh.) "There are reports that Christians are buying Sikhs to Christianity with the lure of jobs and money. We have made a special [committee] to deal with conversions." The SGPC has sent Sikh missionaries to border and rural areas to shore up the Sikh faith.
Harbeant said, "Christians have a right to preach, but we are against force and allurements."
Dayal questions the allegation. "Punjab is not a case of 'rice Christians,' " he said. "Who can force people in Punjab?"
The government-run National Commission for Minorities also has stepped into the fray. Chairman Tarlochan Singh, a Sikh, recently asked Christians to stop building churches in Punjab. Outraged, Christians are seeking an apology and a reversal.
P. K. Samantaroy, Amritsar bishop of the Church of North India (CNI), said such requests are taking a toll. "Christians are defensive, and even apologetic," he said. "Church leaders are sulking and not coming forward as a whole." The CNI is a union of several major denominations—including Baptists, Brethren, and Disciples—that formally began in 1970.
Samantaroy said in an open letter to the Indian prime minister, the minority commission, and Sikh leaders: "We are being made a sacrificial goat. If we are not allowed to build churches and preach, what will we do?"
Meanwhile, the Church of North India, the Salvation Army, the Roman Catholics, Methodists, Seventh-day Adventists, and many Pentecostal churches continue to spread the good news, particularly in rural areas.
"Come what may, we will not compromise," Samantaroy said. "We will not stop preaching the gospel. No one can stop us."
Malkiat Singh, 39, a soft-spoken upper-caste farmer from Jallandhar, faced ostracism but held firm. His wife, Gurbax Kaur, also embraced the faith and stood with him.
"When I became Christian, our relatives boycotted my family," Malkiat said. "I stood for what gave me satisfaction and peace. Jesus listens to our prayers [and] sends his pure soul, which gives us such joy and strength."
Related Elsewhere
Recent media coverage of religious tension in India includes:
Article continues below
Previous Christianity Today articles on religious tensions in India include:
Weblog: Bogus Claims of Abuse Leveled Against Martyred Missionary (June 13, 2003)
Fending off Hindutva | Christians blast Nazi-like survey, 'draconian' conversion law. (May 16, 2003)
Article continues below
Gujarat Religious Survey Troubles Indian Christians | Government of Indian state says it has been gathering statistics on the minority at the behest of federal officials. (March 14, 2003)
Machete Attack on American Alarms Local Christians | Hindu militants threaten to expel evangelists, stop conversions. (Feb. 18, 2003)
Indian Christians 'Living in Terror,' Rights Groups Report  | Accusations against priest lead to intense conversion pressure in Rajasthan. (Nov. 6, 2002)
Indian State Bans Conversion | Christians say Tamil Nadu ordinance threatens relief work. (October 11, 2002)
Hounded, Beaten, Shot | What you can do to help persecuted Christians in India. (June 11, 2002)
Critics Assail Dialogue with Hindu Radicals | But some Christians see talks as an opportunity to build bridges in times of persecution. Critics Assail Dialogue with Hindu Radicals. (May 14, 2002)
New Curriculum 'Tampering' with History, Indian Churches Protest | Christian leaders allege that a current education proposal promotes Hindu nationalism. (Dec. 12, 2001)
Law Could Curb Foreign Donations To Churches, Indian Christians | Worry Stringent legislation is aimed at cutting off terrorist funding, but could hurt non-government organizations. (Nov. 9, 2001)
Christians Encouraged as 50,000 Dalits Leave Hinduism | Low-caste Hindus see conversion as their only escape from oppression. (October 11, 2001)
India's First Dalit Archbishop Holds 'No Grudge' Over Predecessor's Attack | Once "untouchable" Dalits make up bulk of country's Christians. (May, 11, 2001)
Plans to Resolve India's Interfaith Tensions Face Delays and Accusations | Did India's National Commission for Minorities plan a meeting to discredit Christians? (July 20, 2000)
Foes Claim BJP is Using Arms Training to Win Crucial Election in India | Fears mount that reason for camps is to galvanize support for temple construction. (June 29, 2001)
Bomb Explosion During Mass Stirs Fear, Public Outcry in Bangladesh | Suspects linked to rash of attacks. (June 25, 2001)
Christians Say Sikh Book Threatens Centuries of Harmony Between Faiths | Author arrested on three counts, including "derogatory language." (June 11, 2001)
India Election Results Rattle Ruling Nationalists | Hindu BJP "getting irrelevant day by day" say rivals. (June 13, 2001)
Militants Blamed for Death of Three Missionaries in India | 5,000 attend funeral, Catholic schools close in mourning. (June 7, 2001)
Churches Adopt Entire Villages in Devastated Gujarat to Help the Homeless | Charities aim to meet basic needs after January's western India earthquake (June 7, 2001)
Article continues below
Communist-Backed Orthodox Priest Loses Election for Kerala Assembly | Nooranal's electoral campaign annoyed some Christians with support of Communists (June 7, 2001)
Despite Tensions, Indian Churches Agree to Talks With Hindu Groups | Mainline churches will join talks, but other Christians say "partisan" meeting is dangerous. (Apr. 11, 2001)
India Relief Abuses Rampant | Radical Hindus hijack supplies in quake intervention. (Mar. 20, 2001)
In Orissa, You Must Ask the Government If You Want to Change Religion | Christian church leaders say they're trying to ignore the controversial law, but police aren't doing the same. (Mar. 12, 2001)
Churches Angry that Indian Census Ignores 14 Million Christian Dalits | Only Hindu, Sikh, and Buddhist members of "untouchable" caste being counted. (Mar. 2, 2001)
India's Christians Face Continued Threats | We must preach what we believe in spite of Hindu pressure, says Operation Mobilization India leader. (Feb. 15, 2001)
Have something to add about this? See something we missed? Share your feedback here.
Our digital archives are a work in progress. Let us know if corrections need to be made.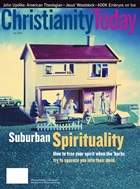 This article is from the July 2003 issue.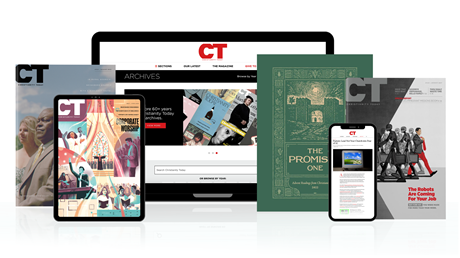 Annual & Monthly subscriptions available.
Print & Digital Issues of CT magazine
Complete access to every article on ChristianityToday.com
Unlimited access to 65+ years of CT's online archives
Member-only special issues
Subscribe
Power in Punjab
Power in Punjab