Those who say it is impossible to love the sinner and hate the sin should take a second look at the case of former Secretary of Education William Bennett. When Newsweek and The Washington Monthly reported that the author of The Book of Virtues lost millions of dollars to the vice of gambling, many commentators excitedly twittered that it would place social conservatives in a Gordian knot. His fellow virtuecrats, it was argued, would either have to cannibalize one of their own, attacking him with the same vitriol they spew on other sinners, or they would be forced to back away from their so-called moral absolutes.
But with remarkably few exceptions, Christian conservatives did neither. Far from being shocked that Bennett had a moral Achilles' heel, they understood clearly the breadth of original sin, that each of us has a plank or two in our own eyes.
As Christians, we also understand that ultimately, virtue and vice are beside the point. For what is vice but a pretty word for sin, and what is virtue but an attempt to reconcile ourselves with God and others (i.e. The Law)? Virtue is necessary for ordering society and our own lives. But the heart of the Christian message is not "Do good."
Jesus was the only one able to live a truly virtuous life. And it is only by virtue of his death and resurrection that we can be called virtuous. This is the theological core of Christianity—and it provides the motivation and the power to live a life of active goodness.
Christians can therefore affirm that gambling away millions of dollars is not God's will for Bill Bennett. They can use the opportunity to decry how casinos and other forms of institutionalized gambling exploit the vulnerable. They can encourage gambling addicts to seek help in 12-step meetings and therapy. Christian leaders did all of these things in the days following the exposé, and in none of these were they hypocrites, even though all commentators among them have vices and habits that they struggle with, and all of them look to God's forgiving and strengthening grace.
No one is virtuous all the time; no one is virtuous enough. That doesn't mean we should simply abandon the effort, for ourselves and for our neighbors. Seeking humility does not require us to refrain from our agenda of moral reform, nor does it mean uncertainty about what constitutes active goodness or about what qualifies as moral failure. We are unworthy pilgrims who need to be pulled from a pit. We know that until the kingdom comes, the pit will be there, and we are still in danger of falling into it again and again. But not to warn others of the pit would be selfish evil.
For the same reason, we are rightly distressed when we see others calling vice virtue (and vice versa), such as calling public supported gambling a social good. But even in such cases, we must never see our fellow fallen human beings as transgressors, a threat or the enemy. The others in the pit, like us, are those for whom Christ died.
Ultimately, however, our story is not about the pit but about the One who pulls us from it. We were not created simply to be free from vice, but to enjoy God forever. We may therefore occasionally preach from The Book of Virtues, but only with the understanding that it is at best a supplemental text.
Related Elsewhere
In May, Christianity Today's Weblog rounded up what other Christian leaders were saying about Bennett's gambling.
Earlier Christianity Today stories on gambling include:
Addiction a Click Away | Internet gambling is hooking shut-ins, including Christians (Mar. 25, 2003)
Beating the Odds | Christians in two states defeat gambling by exposing its harmful effects on the poor. (Jan. 10, 2000)
Gambling Panel Urges Moratorium (June 14, 1999)
Gambling Away the Golden Years | Casinos are seducing an alarming number of seniors. Where is the church? (May 24, 1999)
None Dare Call It Sin | How Mississippi's Bible Belt succumbed so quickly and so completely to the gambling industry. (May 18, 1998)
Spurning Lady Luck | Churches reject funds tainted by gambling. (Oct. 26, 1998)
Will Gambling Study Be Biased? (Jan. 6, 1997)
Focus on the Family has more resources on gambling addiction and antigambling advocacy.
Gamblers Anonymous is a fellowship of men and women who share their experience, strength and hope with each other that they may solve their common problem and help others to recover from a gambling problem
Have something to add about this? See something we missed? Share your feedback here.
Our digital archives are a work in progress. Let us know if corrections need to be made.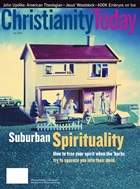 This article is from the July 2003 issue.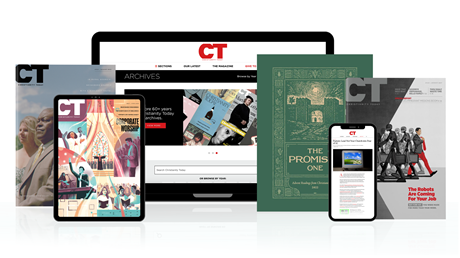 Subscribe to Christianity Today and get access to this article plus 65+ years of archives.
Home delivery of CT magazine
Complete access to articles on ChristianityToday.com
Over 120 years of magazine archives plus full access to all of CT's online archives
Subscribe Now
Beyond Virtue and Vice
Beyond Virtue and Vice